Construction on The MahaNakhon Tower, Bangkok's tallest building, may have recently been completed, but for anyone looking at the massive skyscraper, they may be left wondering, has that building finished downloading?
A unique façade of spiraling cube-shaped balconies provides the building with its eye-catching look, one that brings a pixelated aesthetic into the real world. The 1,030-foot building is the work of Büro Ole Scheeren, an international architecture firm with offices in Hong Kong, Beijing, Bangkok, and Berlin.
The building's design, according to architect Ole Scheeren, is meant to reflect the city in which it resides. In an interview with CNN, Scheeren says, "MahaNakhon is a vision of a tower that is very much about process, about becoming, about developing." And the building certainly captures that idea, as, even in its completed form, it seems unfinished and still in the building process, as if you will blink and upon opening your eyes, the jagged building will have completed its rendering process and appear crisp and clear on the Bangkok skyline.
Oddly enough, however, it is the fictional version of the "completed" MahaNakhon Tower that would appear out of place. Currently, the building fits right in with the other futuristic and architecturally unique buildings comprised in the Bangkok skyline (such as one meant to resemble a robot and another meant to mimic the appearance of an elephant).
The mixed-use building includes retail space, a hotel, and 200 condo units that are under the management of Ritz-Carlton Residences.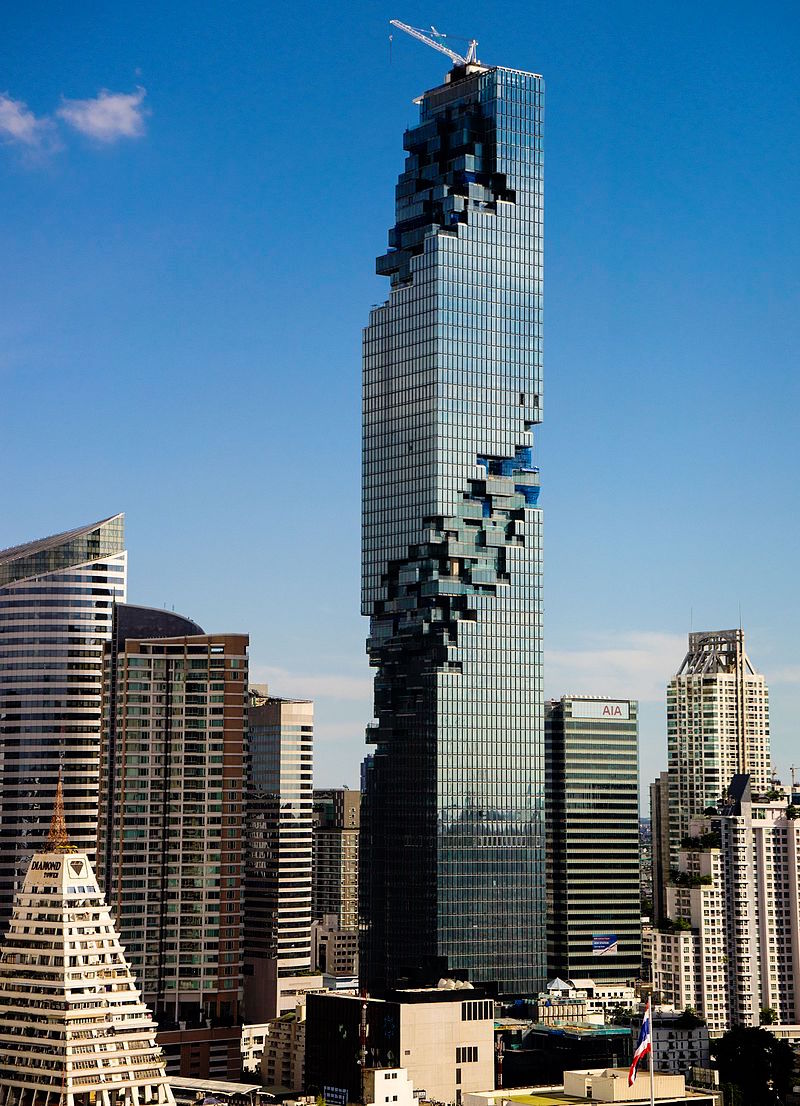 Photo courtesy of Kyle Hasegawa, Wikimedia Creative Commons