A twisted tower is a dramatic addition to any skyline and doesn't require much else to catch the eye of anyone whose sightline it may come into. But a new twisted tower from Vincent Callebaut Architectures will add a metaphorical twist on top of the literal 90-degree twist its recently topped out Agora Garden skyscraper already has. The new building will be packed with plants, vegetable gardens, and trees on each of its 22 floors, turning it into, what the architect calls, a vertical farm.
Agora Garden is looking to become the embodiment of a vertical farm and will include vertically wide planted balconies of suspended orchards, organic vegetable gardens, aromatic gardens, and other medicinal gardens as a means of producing its own organic food.
In addition to allowing the building to produce some of its own food, the inclusion of all of this greenery means the building will be able to absorb up to 130 tons of carbon dioxide annually.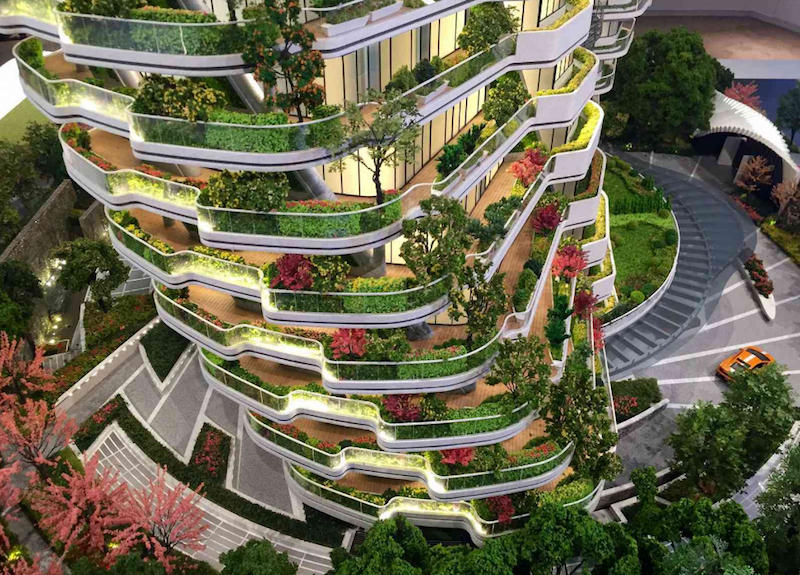 Image courtesy of Vincent Callebaut Architectures
According to the architect, the building will integrate the recycling of organic waste and used water, BIPV solar photovoltaic energy, rainwater recycling, and composting into its plans, as well. Vincent Callebaut Architectures' website lists four main ecological objectives the building will accomplish:
The reduction of the climatic global warming. 
The protection of nature and biodiversity.
The protection of the environment and the quality of life.
The management of natural resources and waste. 
The building will include car parks, a swimming pool, a fitness center, and lobbies that will connect the indoor spaces with the surrounding outdoor spaces. The central core of the building will be a vertical twisted garden surrounded by sky entry foyers. The core itself does not pivot but is surrounded by a naturally lightened horizontal circulation loop welcoming the entry foyer dedicated to each unit. This "buffer loop" enables the main entrance to always be in the axis of each apartment despite the 4.5 degrees rotation story by story.
The tower has recently topped out and is expected to be completed in September 2017. For additional, detailed information on the project, click here.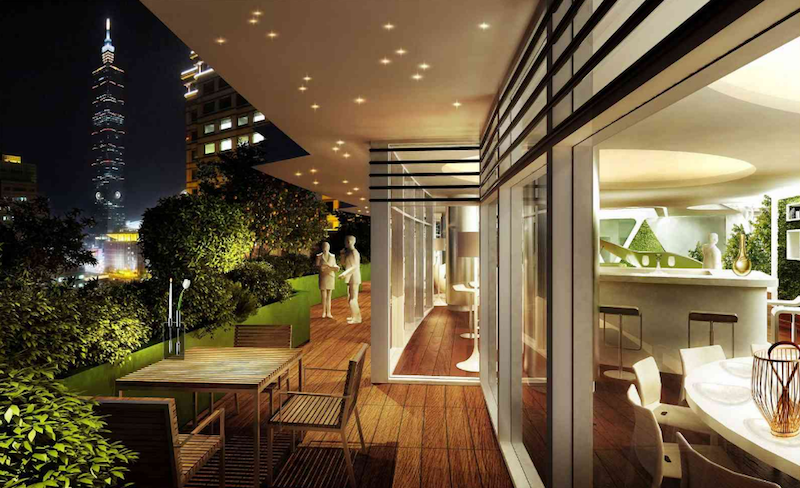 Image courtesy of Vincent Callebaut Architectures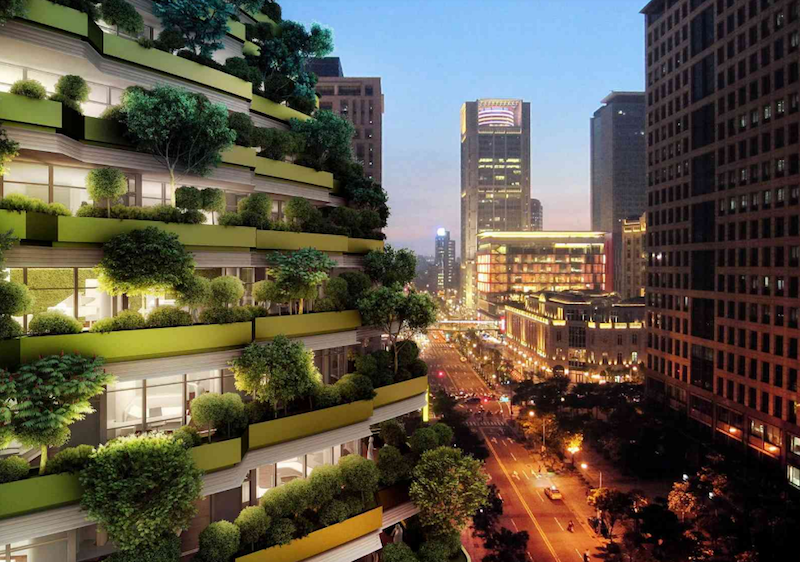 Image courtesy of Vincent Callebaut Architectures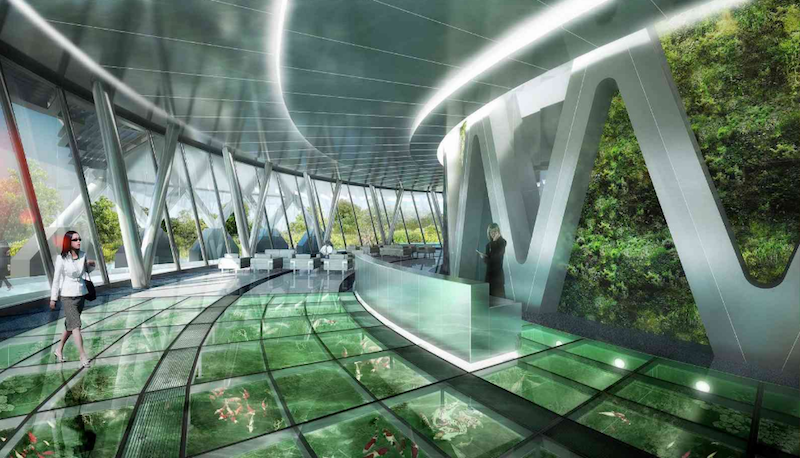 Image courtesy of Vincent Callebaut Architectures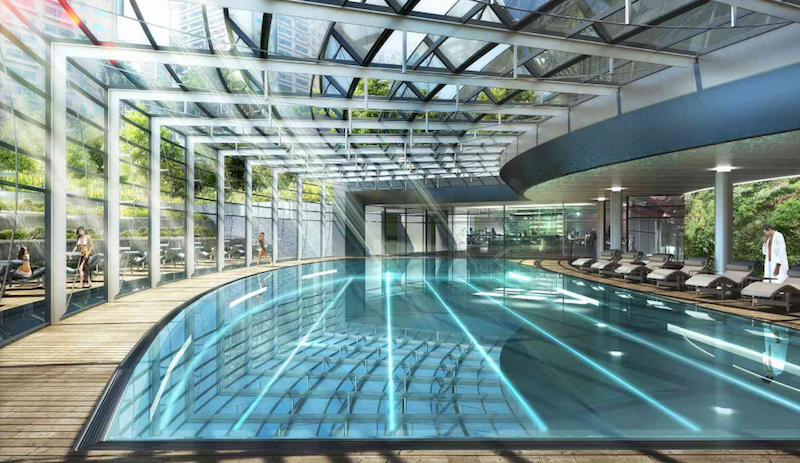 Image courtesy of Vincent Callebaut Architectures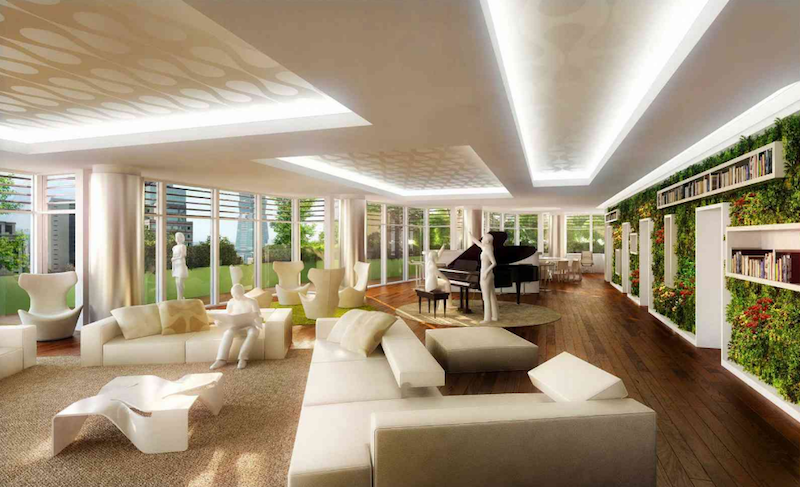 Image courtesy of Vincent Callebaut Architectures