A historic but fragile chimney, built in Baku, Azerbaijan's capital, in 1900, is being preserved to be a central point of a multimillion-dollar shopping complex.
The (unnamed) developer of this shopping center, which is called the Twin Towers of Port Baku, originally had planned to demolish the chimney. That's before Azerbaijan's president, Ilham Aliyev, intervened and requested that the chimney be restored instead.
It's not clear what the historical significance of this chimney is other than its age. But now it will stand between two office buildings that, at 14 and 32 stories respectively, will overlook the Caspian Sea when they and shopping center are completed sometime in 2017.
Based on the renderings, the shopping mall portion will curve around the chimney and connect the two office buildings.
Azerbaijan sees this regeneration project as a way to establish Baku as a center for commerce and technology. Cintec International, an engineering firm based in Newport, Wales, which specializes in structural masonry retrofits, is commissioned to restore the chimney.
This chimney project, which started in September, is estimated to take 12 weeks to complete and cost £1 million (US$1.5 million). It requires securing the chimney—which based on photos appeared to be listing—by drilling into it from the top and feeding 24 meters (78 feet) of anchors into the structure.
Because the circular chimney is so delicate, Cintec had to design thinner connecting anchors for this project, and use laser keyhole technology in order to position the anchors internally.
"What we're doing is surgical engineering, so it's very precise," said Peter James, Cintec's managing director.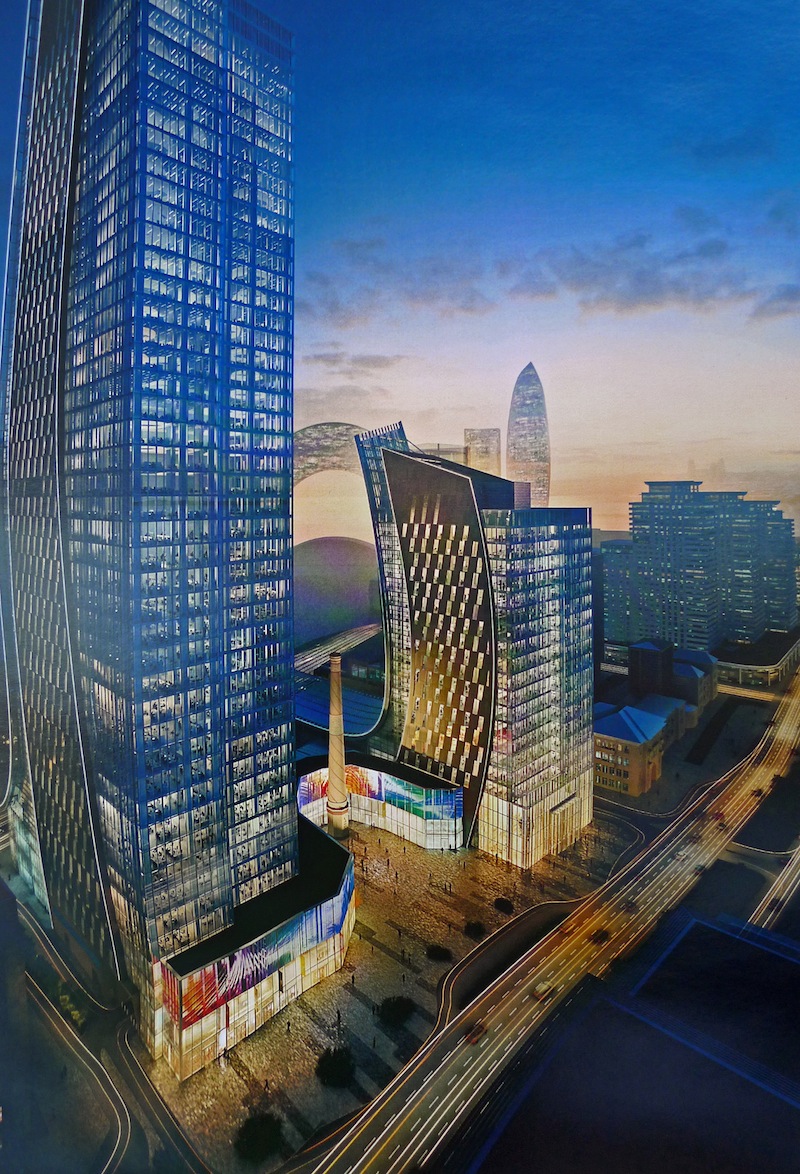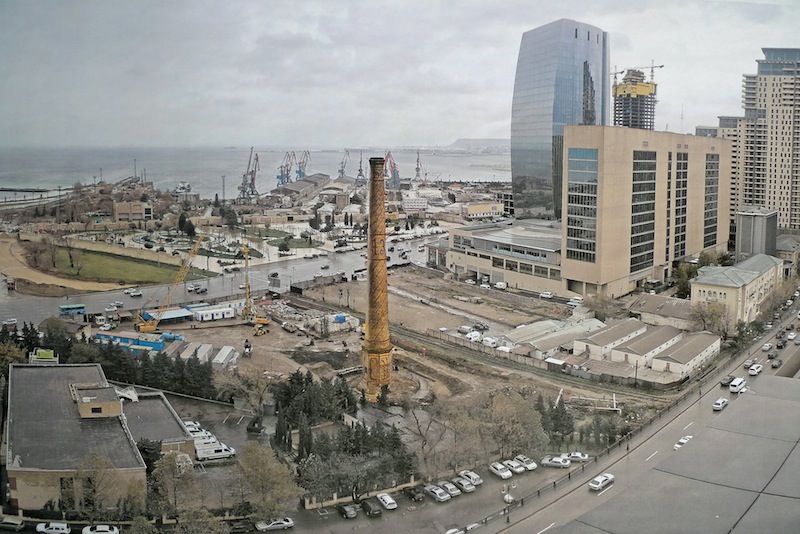 Chimney before renovations.