From towering spiral escalators to solar-powered elevators, check out these innovations in vertical transportation.
1. TOUCHSCREEN ELEVATOR CAR SELECTION comes to Vancouver high-rise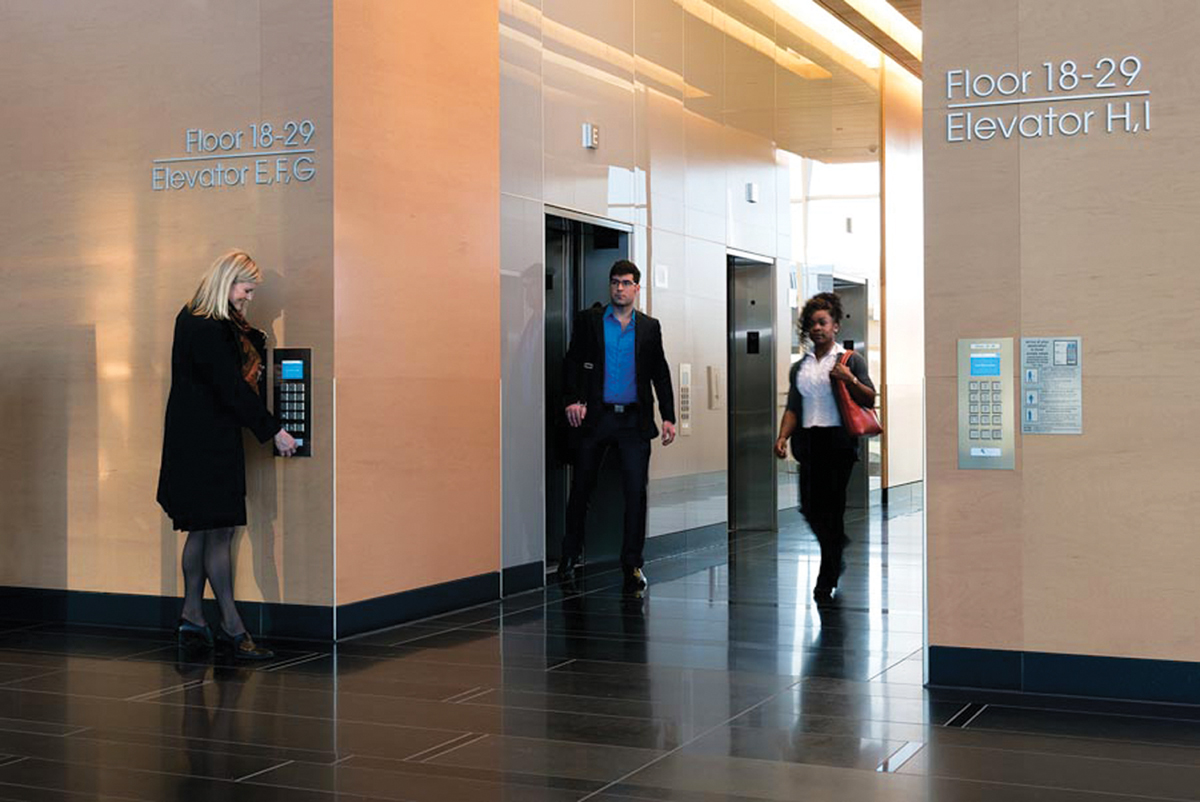 Metrotower III in Vancouver is a 29-floor, LEED-certified office building that aims to reinvent Canada's urban experience. The owner of the commercial development, Metrotown Properties, was in search of an eco-efficient solution to move people quickly and safely in a busy urban area as part of the group's commitment to sustainability. Developers turned to KONE for its eco-friendly elevators and control systems. Eleven EcoSystem MR elevators reduce total energy consumption to help the building meet LEED certification requirements while decreasing overall operational costs. The building became the first in British Columbia to use KONE's Polaris Destination Control System to enhance the way people use elevators. Passengers select their floors using a touchscreen panel and then are guided to the correct dedicated elevator car, which takes them to their respective floor. The system reduces long wait times and unnecessary stops.
2. WORLD'S LARGEST SPIRAL ESCALATOR ascends Shanghai department store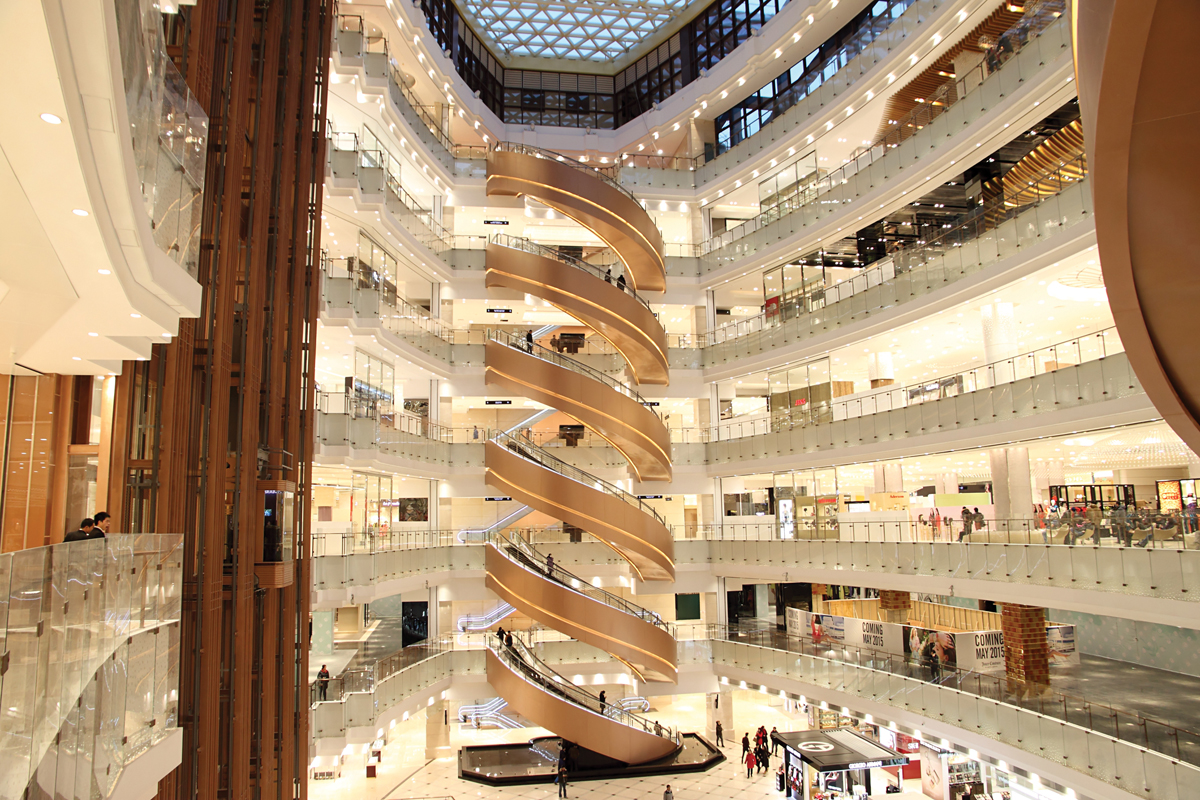 Photo: © Ffang, Dreamstime.com
The central atrium of the Shanghai New World Daimaru Store, a 12-floor commercial facility that opened in May, is dominated by a dozen escalators that form two enormous spiral staircases that ferry passengers through six floors of the department store. The conveyors' supplier, Mitsubishi Electric, has been building spiral escalators since 1985; it has figured out how to keep the moving inclines from slowing down as they ascend the slope by shifting the center of the circle around which the escalator rotates in response to the degree of the gradient. The escalators achieve smooth movement through specially designed chains that respond to angles of motion. Rails and handrails are made with proprietary processing techniques for optimal flexibility.
3. WORLD TRADE CENTER ELEVATORS built for speed — take that, Usain Bolt!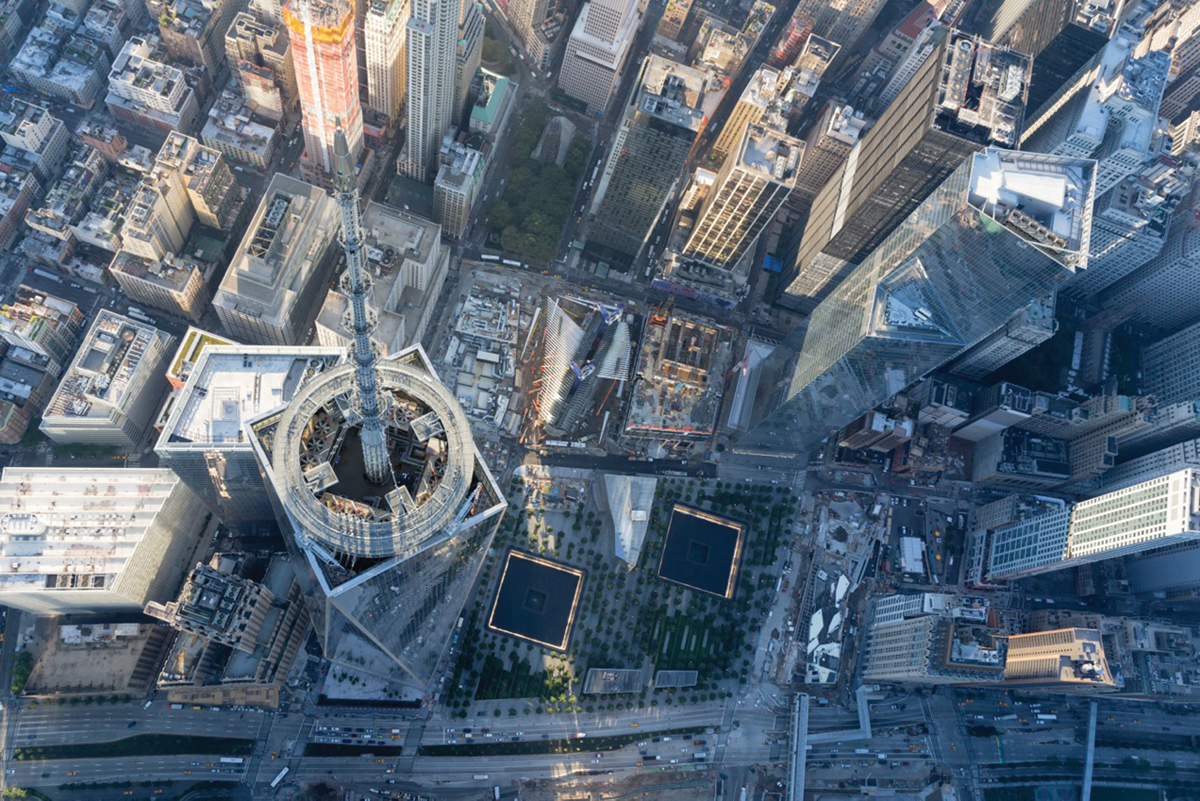 The five elevators serving One World Trade Center's observatory travel at nearly 23 miles per hour, and can reach the 102nd floor in 60 seconds. That's faster than Usain Bolt's world-record 100-meter sprint. The designer/installer ThyssenKrupp equipped the elevators with aerodynamic aluminum shrouds to deflect air and maintain speed. A guide system minimizes vibrations. Sound-suppressing materials throughout the elevator cabs and doors limit noise. The company installed 71 elevators at One World Trade Center, each using trademarked intelligent software and kiosks that group passengers to move them to their destinations the fastest.
4. Multifamily mid-rise will feature FIRST SOLAR-POWERED ELEVATOR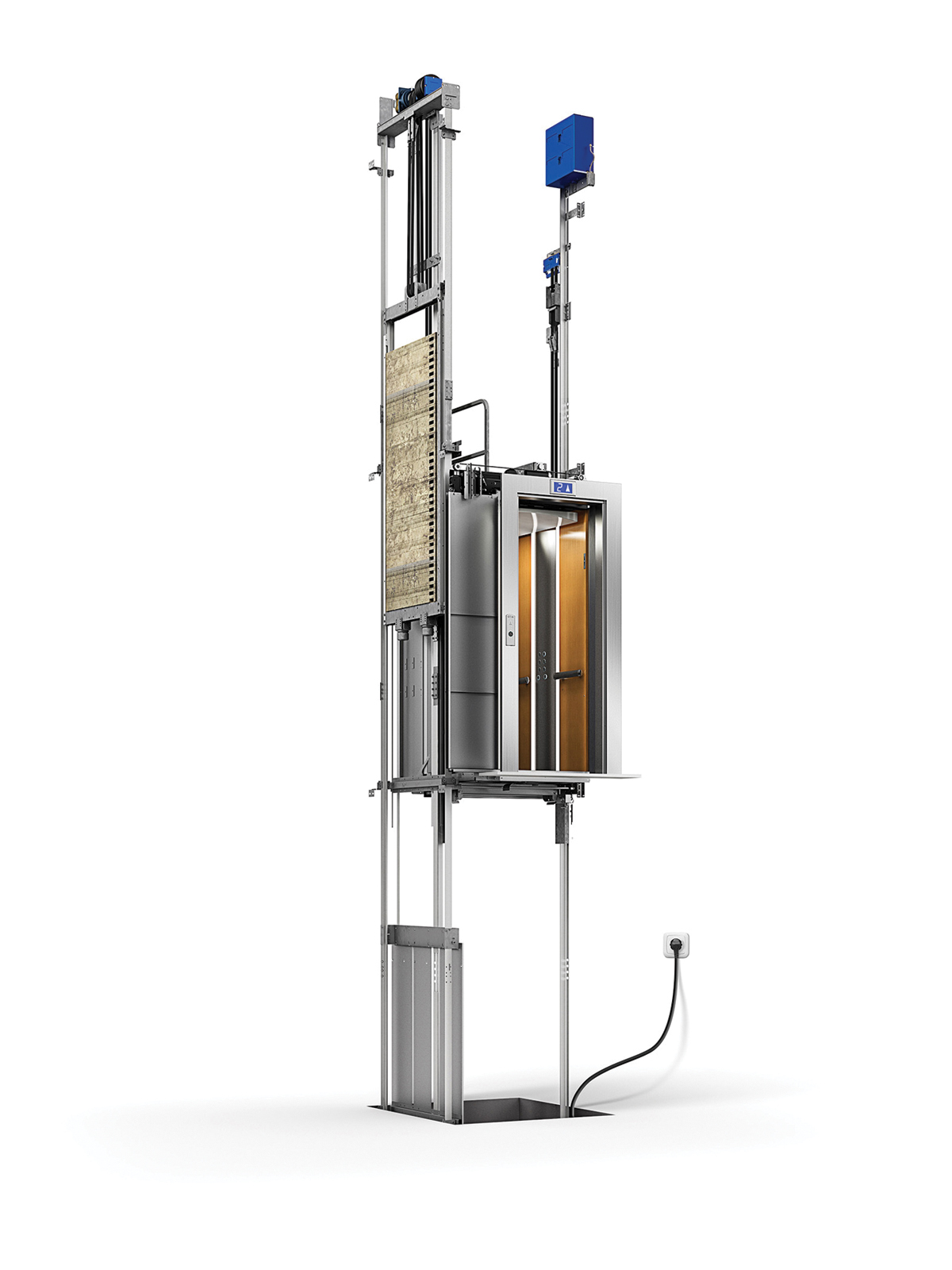 Atlantique Habitations' positive-energy social-housing project, Les Bourderies, in Rezé, France, near Nantes, will feature an elevator that runs on electricity generated by four solar panels on the building's roof. This Gen2 Switch elevator, supplied by Otis, is expected to get 80–100% of its power from these panels, depending on the time of year. In the event of power outages, the elevator switches to batteries that are also powered by the solar panels, and can run the car for up to 100 trips in the eight-story building. The Gen2 Switch's battery technology allows the unit to operate at 0.5 kw—less than a toaster or a light bulb when on standby. The battery is made from 97% recycled materials.
5. Intuitive technology gives WTC tower ENERGY savings, added SECURITY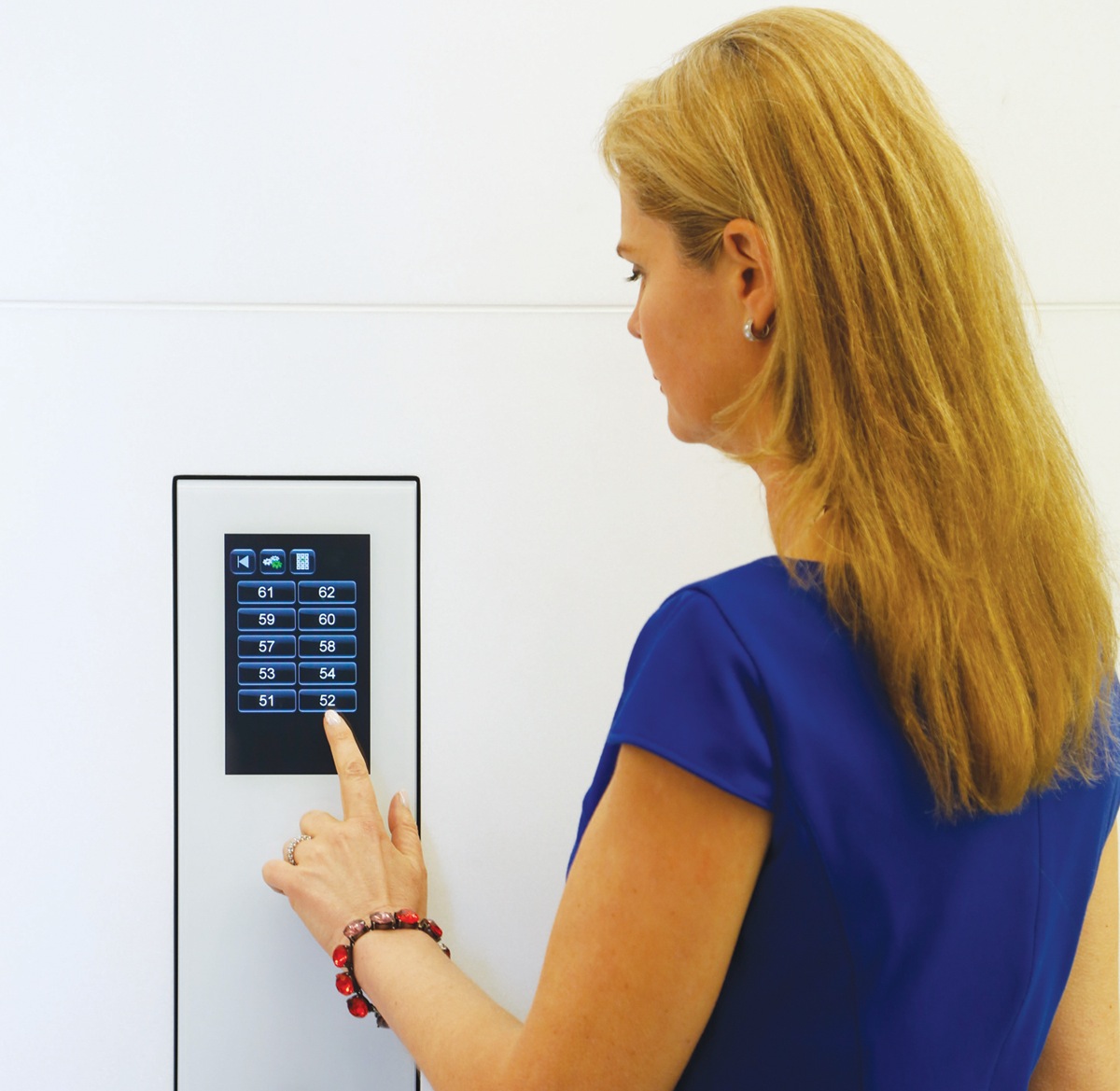 The 4 World Trade Center tower, across from the 9/11 Memorial, is a transportation/retail hub in Lower Manhattan. Schindler Elevator provided 34 Schindler 7000 custom passenger elevators, equipped with PORT traffic management technology. An intuitive touchscreen interface serves as a communication system between the building and its occupants. The elevators can reach speeds of up to 1,800 fpm, but Schindler's Power Factor 1 drives reduce the lifts' energy consumption by up to 35% and regenerate energy back into the tower's electrical system. Schindler also provided six energy-saving 9300 Advanced Edition escalators that connect the building to a retail concourse.