After a three phase construction plan, The Mix at Harman Campus has officially opened. The 44-acre site combines office, retail, and restaurant space in a campus environment that promotes walkability and connection between buildings.
The project first broke ground in May 2016. Phases 1 and 2 consisted of the renovation of an existing 200,000-sf building into a multi-tenant office space. The renovation included a new exterior red brick, wood, and metal entry facade and a new circulation corridor. The central corridor includes open-air windows, high-ceilings, and plentiful natural light.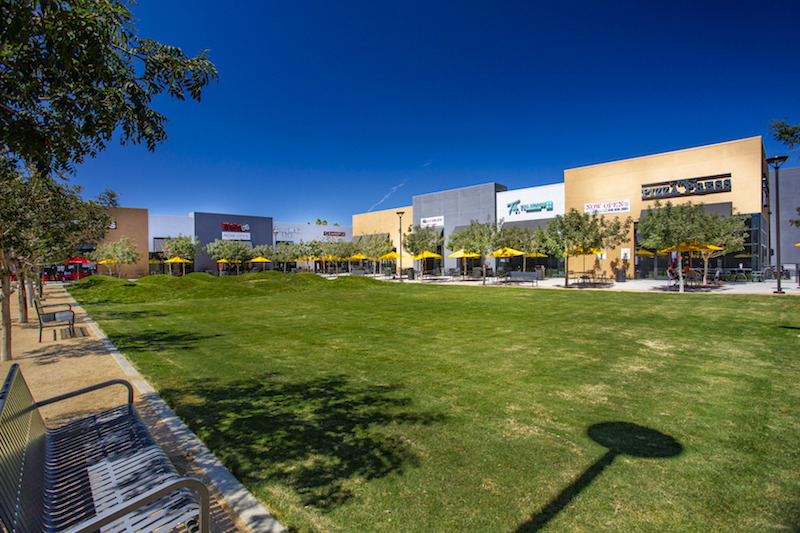 See Also: Europe's citizenM is trying to crack into the U.S. hotel market with steel-framed modular construction
Phase 3 of the project saw the construction of two new single-story speculative retail and restaurant buildings that total 17,000 sf. Town Square Park, a central landscaped courtyard amenity space with bocce ball courts and outdoor dining areas, was also constructed in Phase 3.
Oltmans Construction Co. was the general contractor for Phase 1 of the project while RM Dalton Corporation was the general contractor for Phases 2 and 3. Ware Malcomb provided master planning, architecture, interior design, and branding services for the project.