A new $150 million, 350,000-sf technical high school in Secaucus, N.J. will provide education to almost 2,000 students across 70 classrooms and specialty spaces. High Tech High School sits on the 20-acre Frank J. Gargiulo Campus, which replaces the former North Bergen campus, and provides technically-focused, hands-on learning.
The new campus includes a fabrication lab, 120-seat black box theater, 325-seat performing arts auditorium, 80-inch interactive monitors to replace and enhance standard chalkboards, and a tv production studio with a functioning control room. Food for the culinary kitchen lab will be grown in a hydroponic rooftop garden. Designed to meet LEED Gold standards, the school features water efficient landscaping, geothermal heating, a green roof, and wind turbines.
See Also: Construction begins on North Carolina State University's new engineering building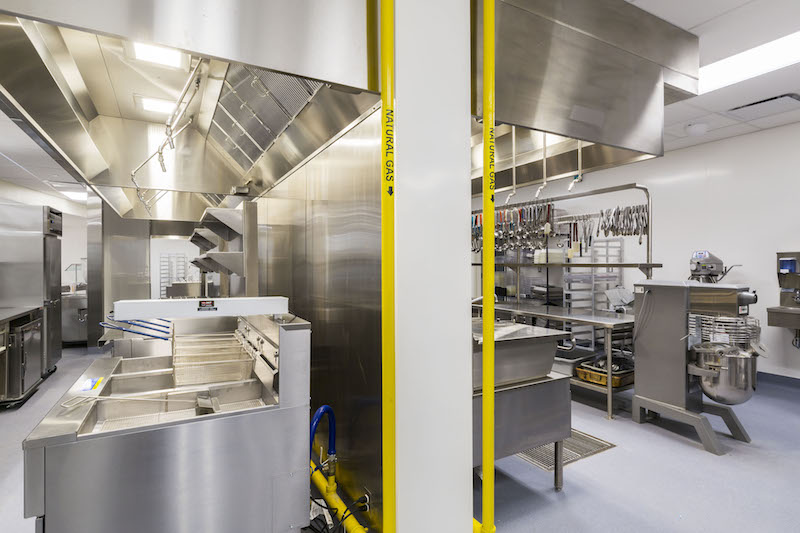 Photo: Kate Glicksberg.
The Hudson County Improvement Authority managed the design and construction process for Hudson County School of Technology and partnered with RSC Architects, DMR Architects, MAST Construction Services, and Terminal Construction Corp. High Tech High School joins KAS Prep and Hudson Technical on the Frank J. Gargiulo Campus.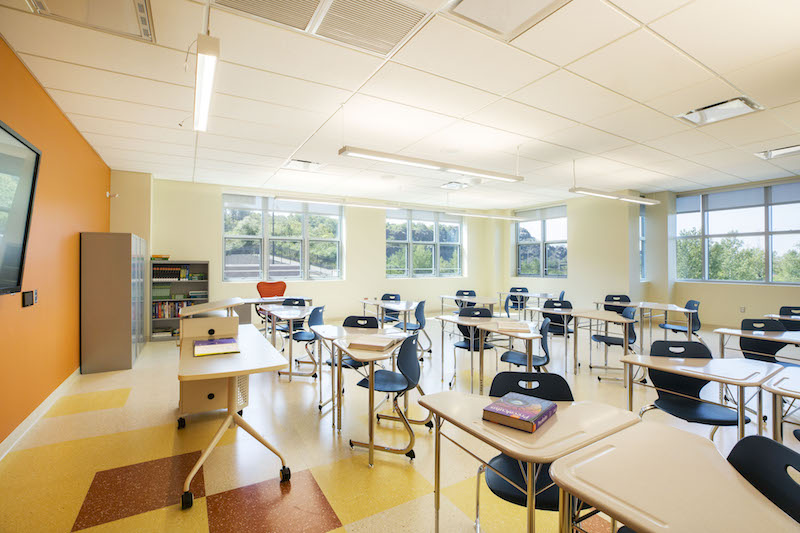 Photo: Kate Glicksberg.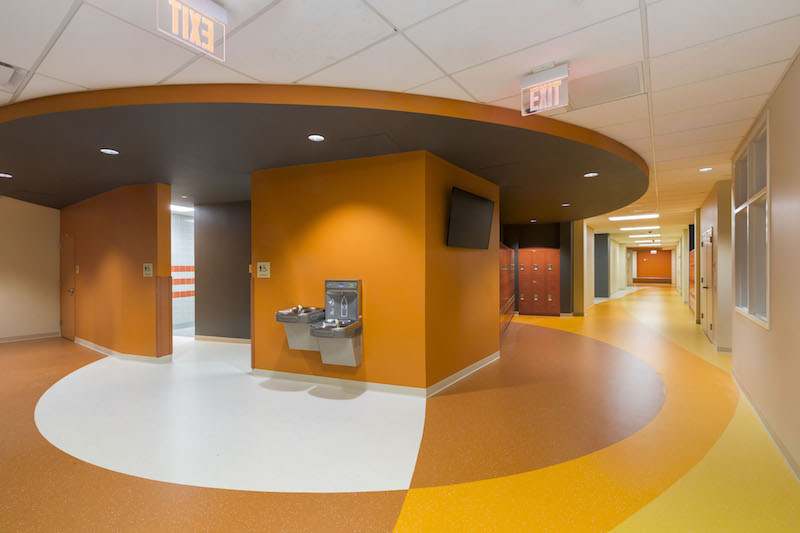 Photo: Kate Glicksberg.