Aperture 538, a new 10-unit multifamily residence recently constructed in Brooklyn, boasts an extensive exterior copper screen. The creative style and its unconventional use of copper earned it a spot among the 12 building projects to receive a 2016 North American Copper in Architecture Award (NACIA).
The NACIA awards program, organized by the Copper Development Association (CDA) and the Canadian Copper & Brass Development Association (CCBDA), recognizes building projects in the United States and Canada for their outstanding use of architectural copper and copper alloys. The program is now in its ninth year.
"Copper has been used architecturally for centuries, but every year I'm impressed by the ingenious and unconventional applications architects derive from this age-old metal," said Stephen Knapp, of CDA. "The award winning projects exemplify not only the formability and durability of copper, but the incredible diversity in the world of architecture."
This year's winners consisted of a mix of new and historic buildings using copper in innovative designs and for restoration purposes. Among the copper projects selected this year were two new homes, a medical center building, a museum, and academic facilities.
The neoclassical Harvard Law School's Langell Hall is an example of the diversity of copper use within architecture. Because of its aesthetics, durability, longevity, and ease of maintenance, nearly 25,000 pounds of copper was installed over the roof. 
Copper clads both the exterior and the interior of the Margaret M. Walter Wing of the Columbus Museum of Art. The design team wanted to use a context-specific, time-honored material in a contemporary way to meld the existing and new museum wings.
The NACIA award recipients this year include several Canadian projects, such as the roof replacement of the Currie and Mackenzie Buildings of the Royal Military College in Kingston, Ontario. The replacement included all new and restored copper cornices, acanthus leaves, dormer cladding and ornamentation.
Projects are selected across three categories, New Construction, Renovation/Restoration and Ornamental Applications, and were judged by a panel of architectural and copper industry experts. Entries were evaluated based upon overall building design, integration of copper, craft of copper installation and excellence in innovation or historic restoration.
Here are this year's award recipients. All photos courtesy CDA. Click photos to enlarge.
New Construction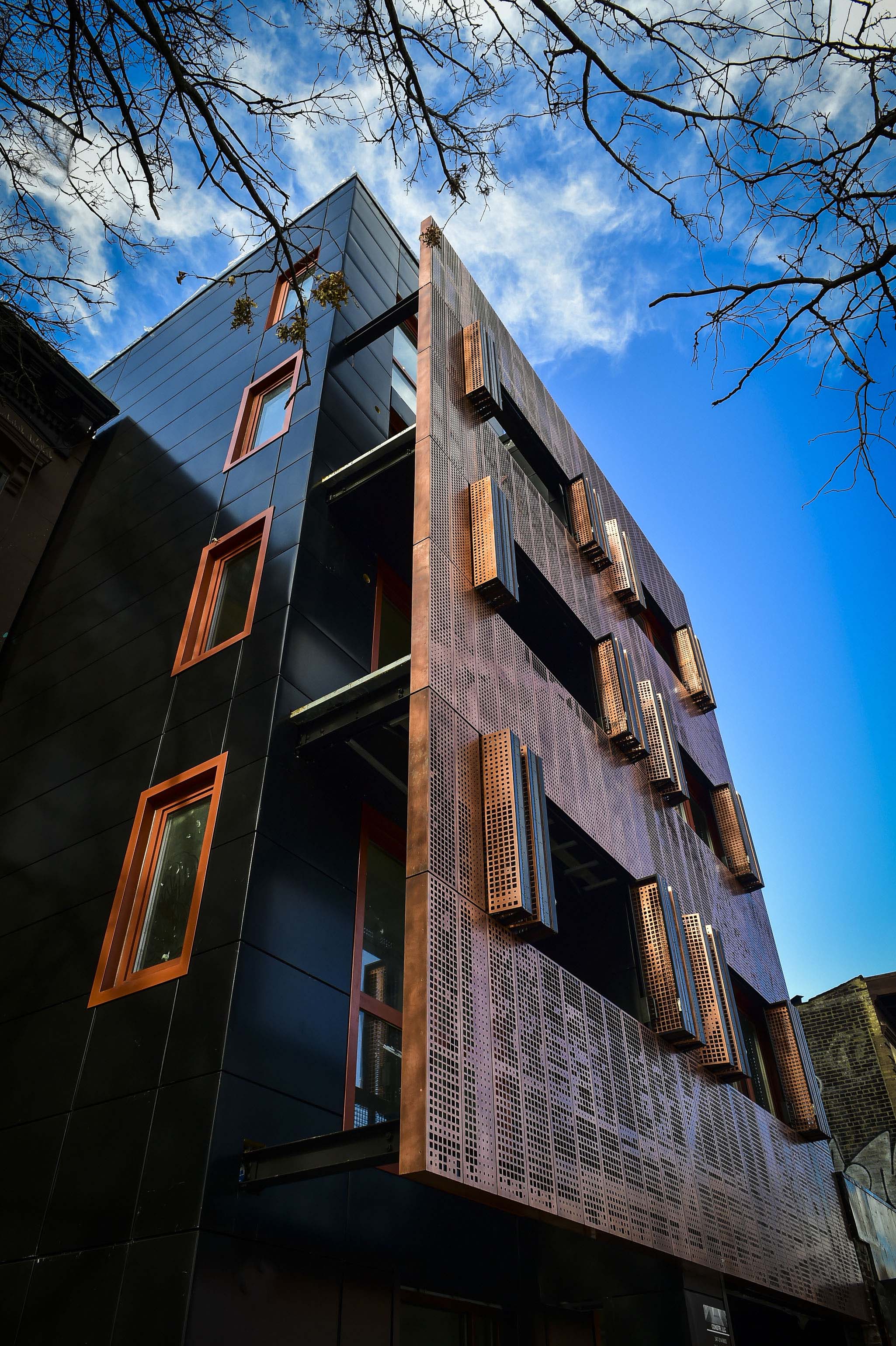 Photo: Tai Zhang.
Aperture 538 - Brooklyn, New York
Application: Wall Cladding
Architect: Luca Andrisani Architect
Copper Screen Fabricator: Hi-Tech Metals, Inc.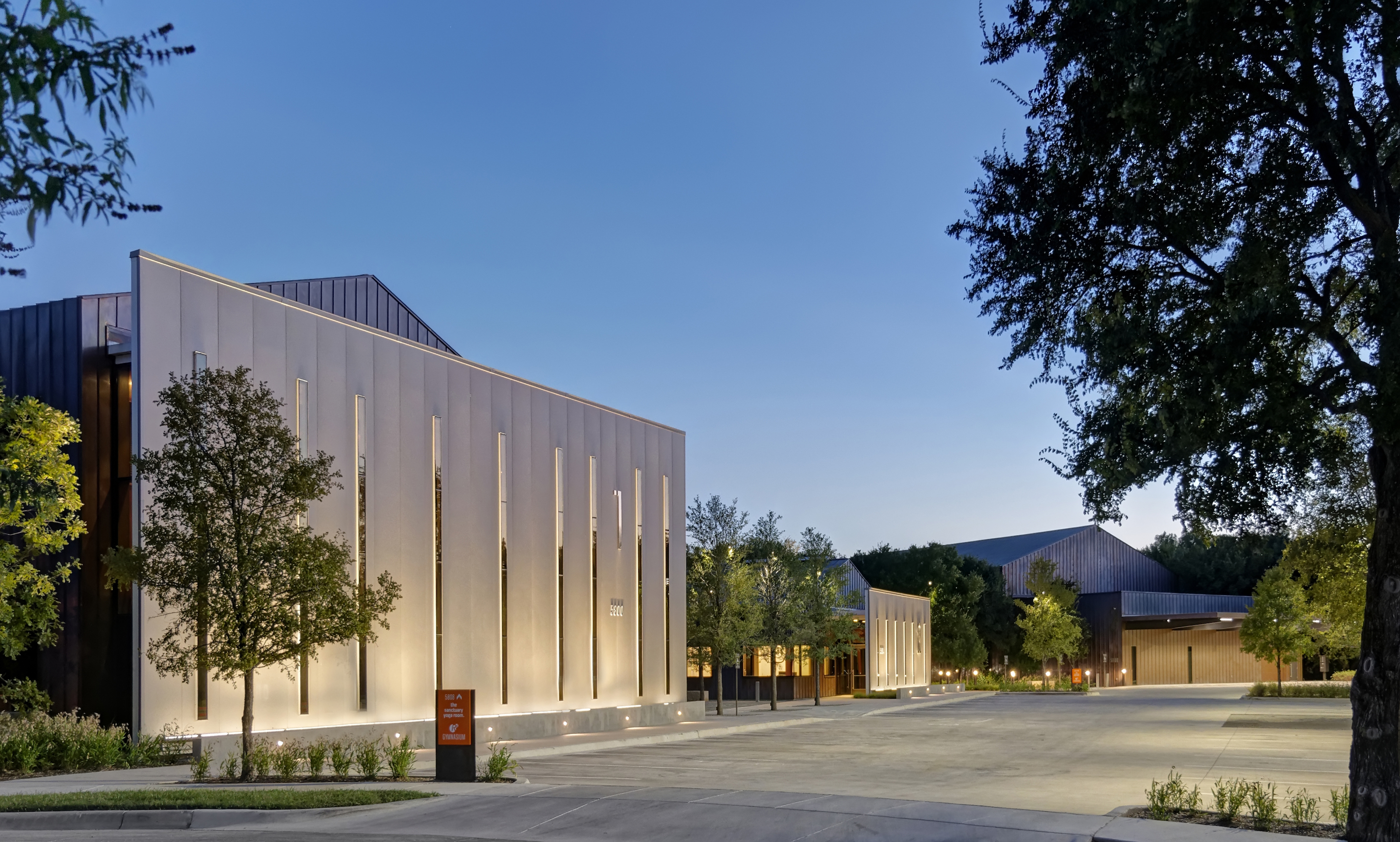 Photo: James F. Wilson.
Clearfork Campus - Fort Worth, Texas
Application: Wall Cladding
Architect: Cunningham Architects
General Contractor: Fort Construction
Sheet Metal Contractor: Ramon Franklin, LLC.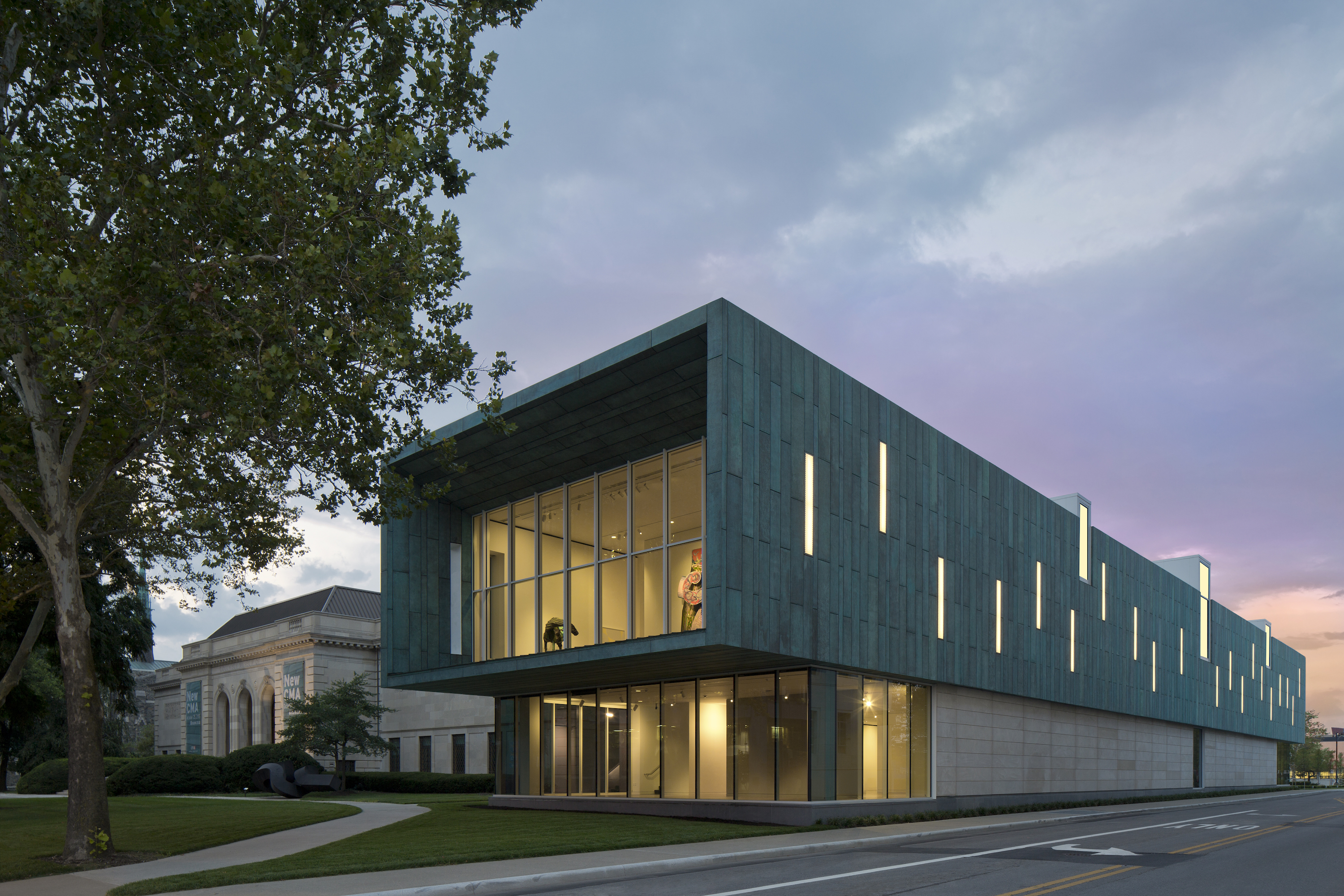 Photo: Brad Feinknopf.
Columbus Museum of Art Margaret M. Walter Wing - Columbus, Ohio
Application: Wall Cladding
Architect: DesignGroup
General Contractor: Corna Kokosing
Copper Panel Installer: Phinney Industrial Roofing Inc.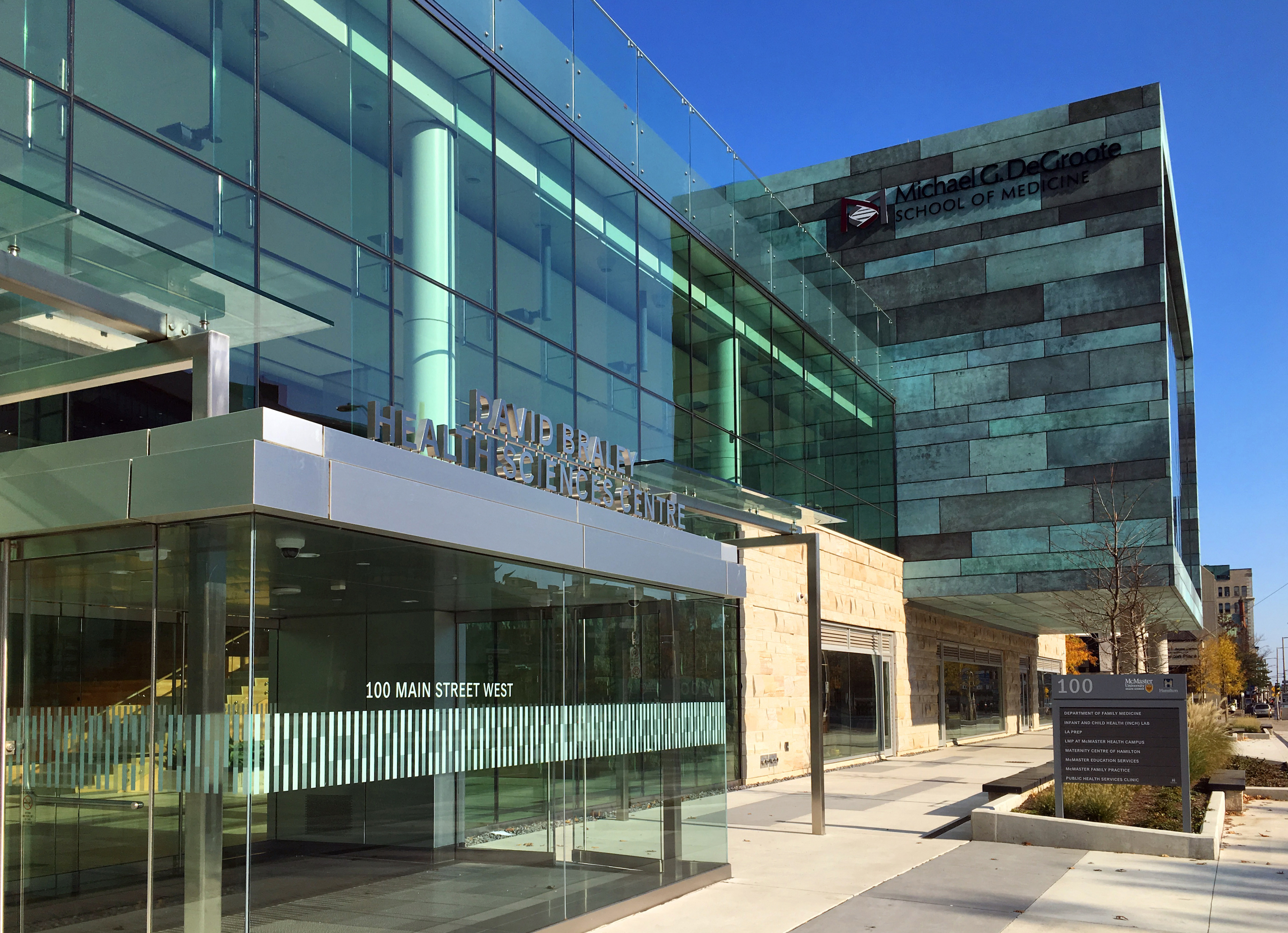 Photo: Erik Berg.
David Braley Health Science Centre - Hamilton, Ontario
Application: Wall Cladding
Architect: NORR Architects Engineers and Planners
Sheet Metal Contractor: Westmount Storefront Systems LTD.
General Contractor: Ball Construction
Copper Specialty Finish: DLSS Manufacturing
Owner: McMaster University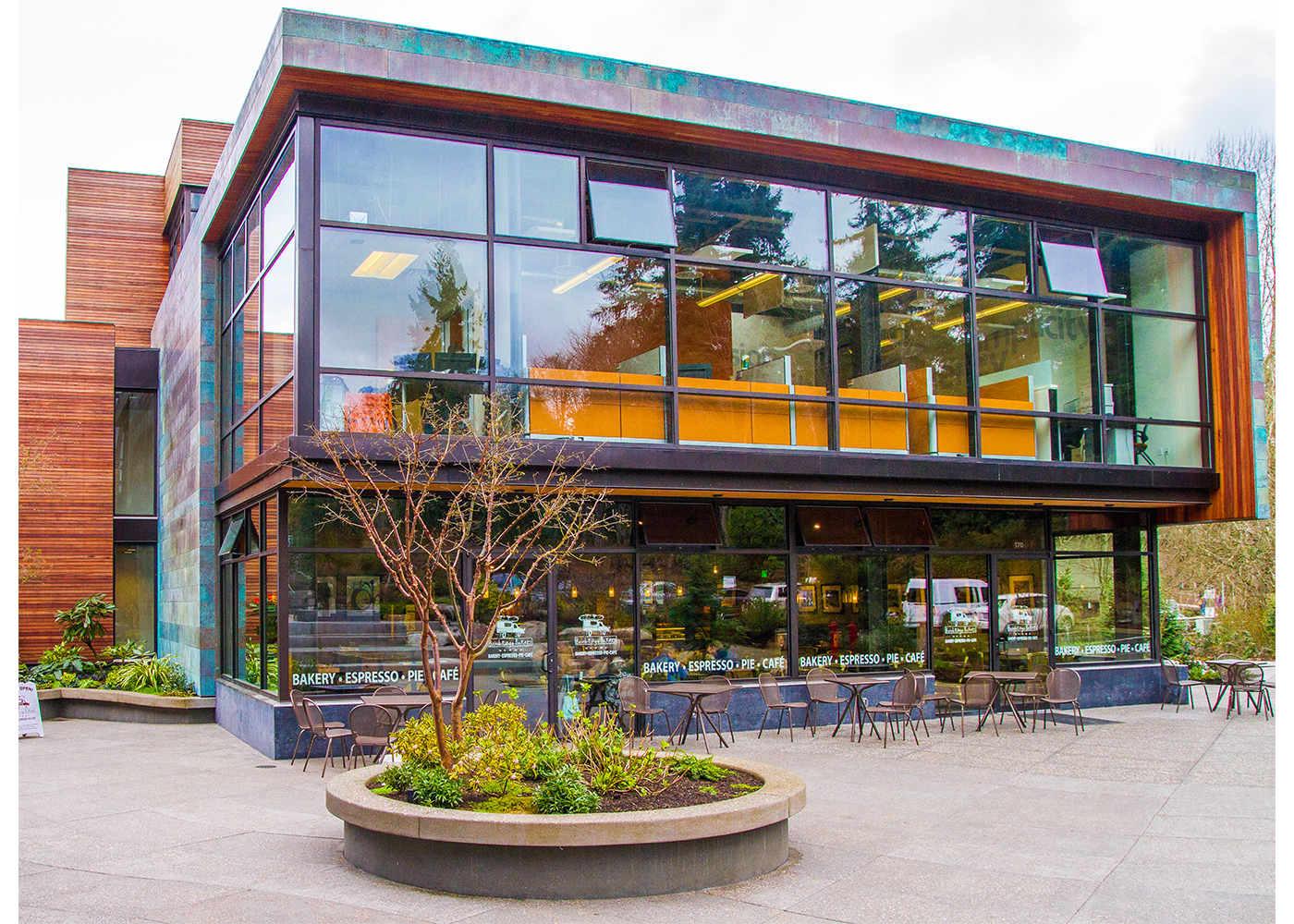 Photo: Dissimilar Metal Design.
Eagle Harbor Market Building - Bainbridge Island, Washington
Application: Wall Cladding
Architect: Coates Design Architects
Sheet Metal Contractor: Marvin Sheet Metal LLC.
Architectural Metal Company: Dissimilar Metal Design
General Contractor: PHC Construction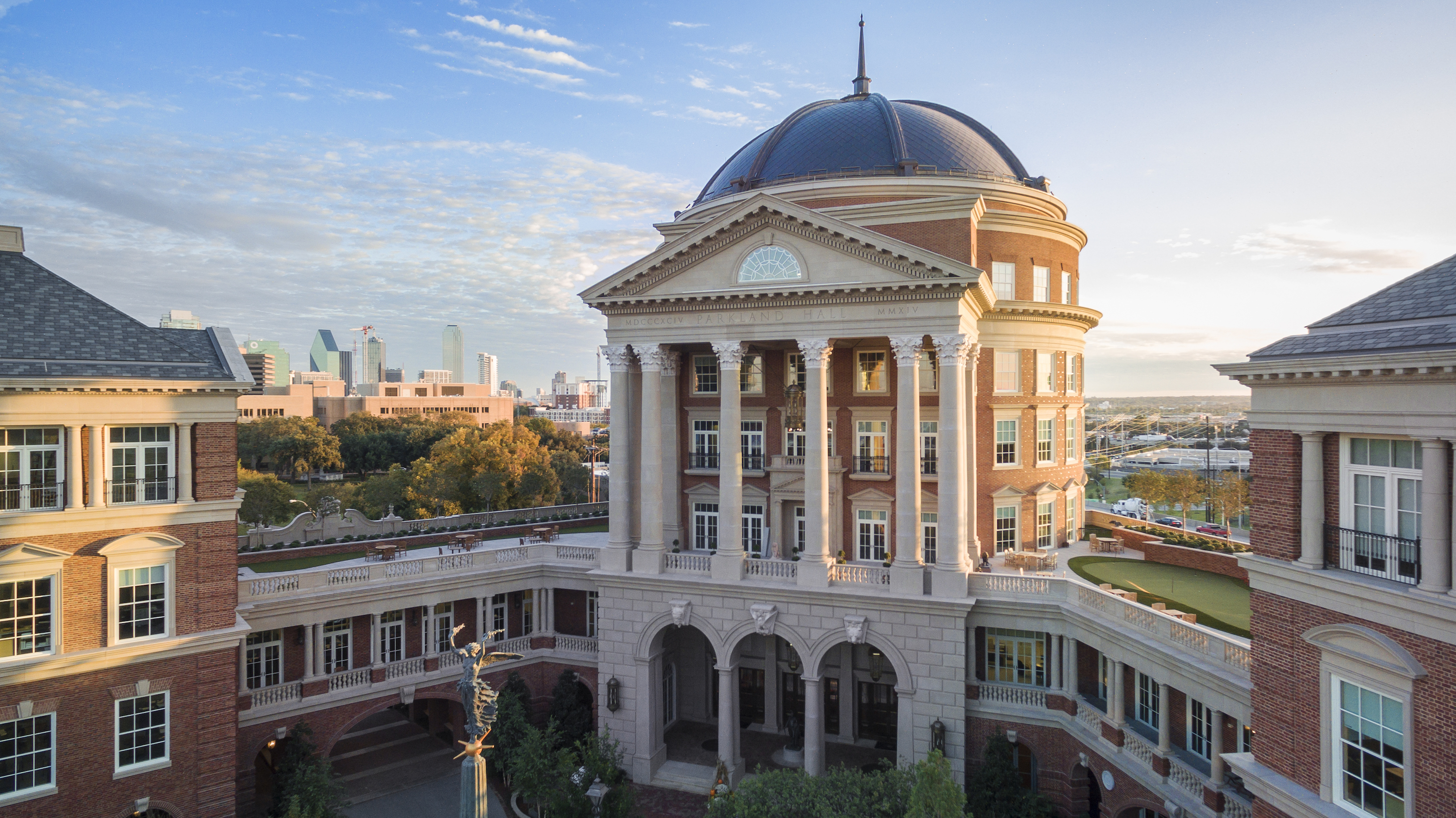 Photo: Beck Group.
Parkland Hall at Old Parkland - Dallas, Texas
Application: Dome Restoration
Architect: Ed McGonigle with Beck Architecture LLC
Specialty Roofing Contractor: CopperWorks Corp.
Main Roofing Contractor: BRI Commercial Roofing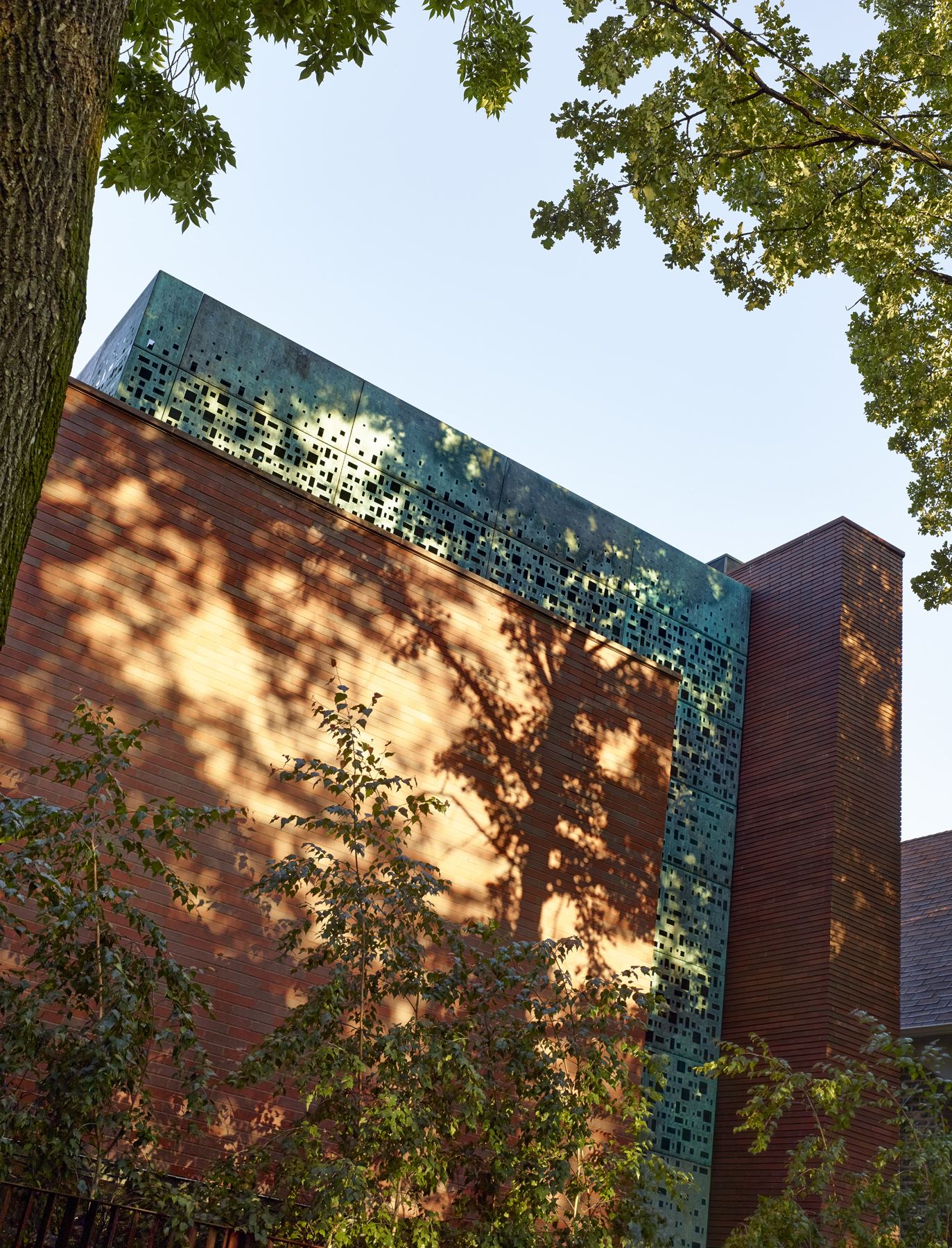 Photo: Christopher Barrett.
Wood House - Chicago, Illinois
Application: Exterior Ornamental, Interior Ornamental
Architect: Brininstool + Lynch, Ltd.
Sheet Metal Contractor: Chicago Copper and Iron Works Inc.
General Contractor: Goldberg General Contracting
Renovation/Restoration
Photo: James R. Walls Contracting Co., Inc.
Daughters of the American Revolution (DAR) - Washington, District of Columbia
Application: Roofing, Exterior Ornamental
Sheet Metal Contractor: James R. Walls Contracting Co., Inc.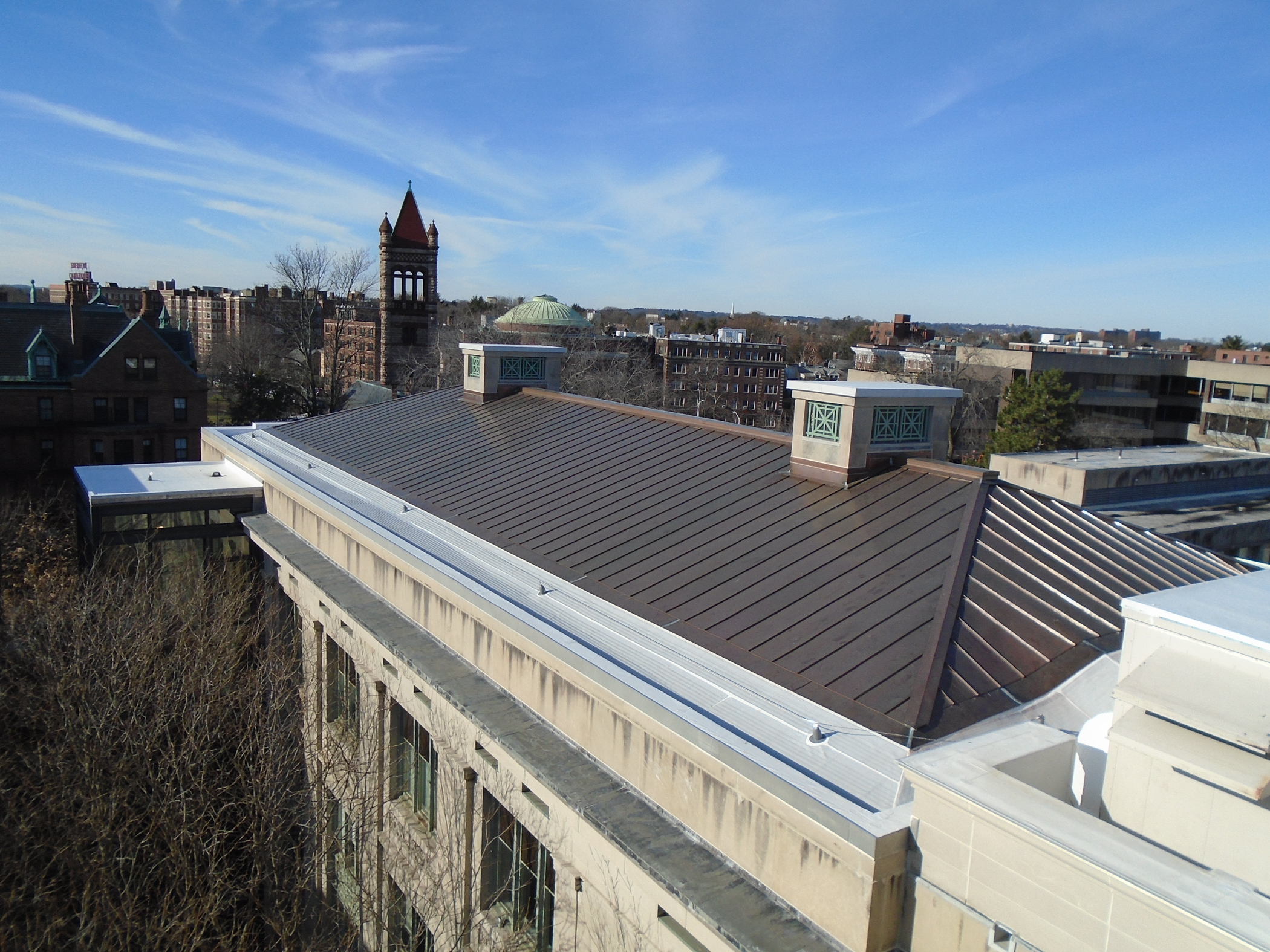 Photo: Mathew Kuzmik.
Harvard Law School Langdell Hall Roof Replacement - Cambridge, Massachusetts
Application: Roofing, Exterior Ornamental
General Contractor: Consigli Construction Co., Inc.
Architect: Baker | Wohl Architects
Roofing Contractor: Titan Roofing, Inc.
Envelope Consultant: Simpson Gumpertz & Heger
Owner: Harvard Law School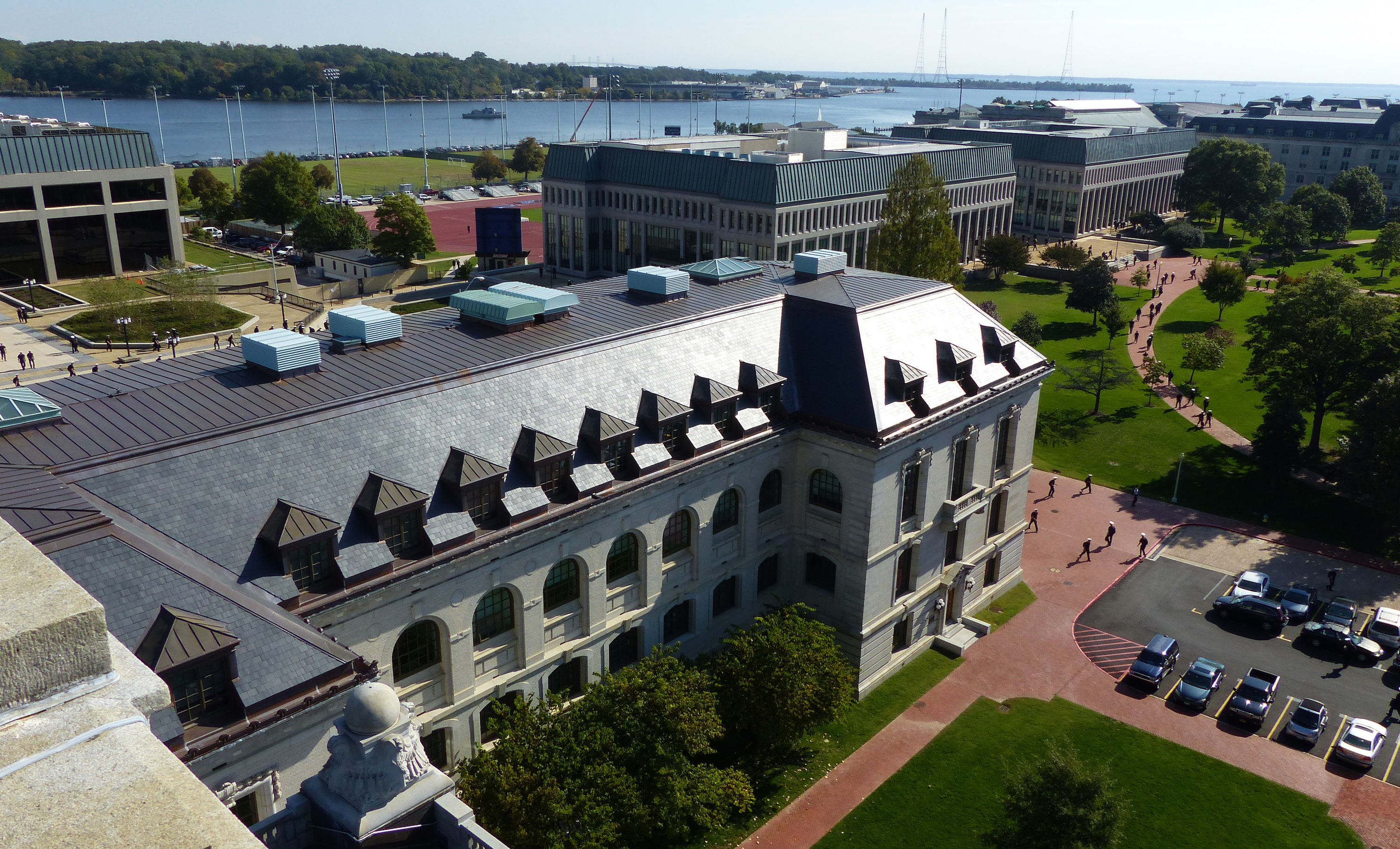 Photo: Joe Guido.
USNA Maury Hall - Annapolis, Maryland
Application: Roofing, Exterior Ornamental
Architect: PWD Annapolis
Sheet Metal Contractor: Wagner Roofing Company
General Contractor: C.E.R.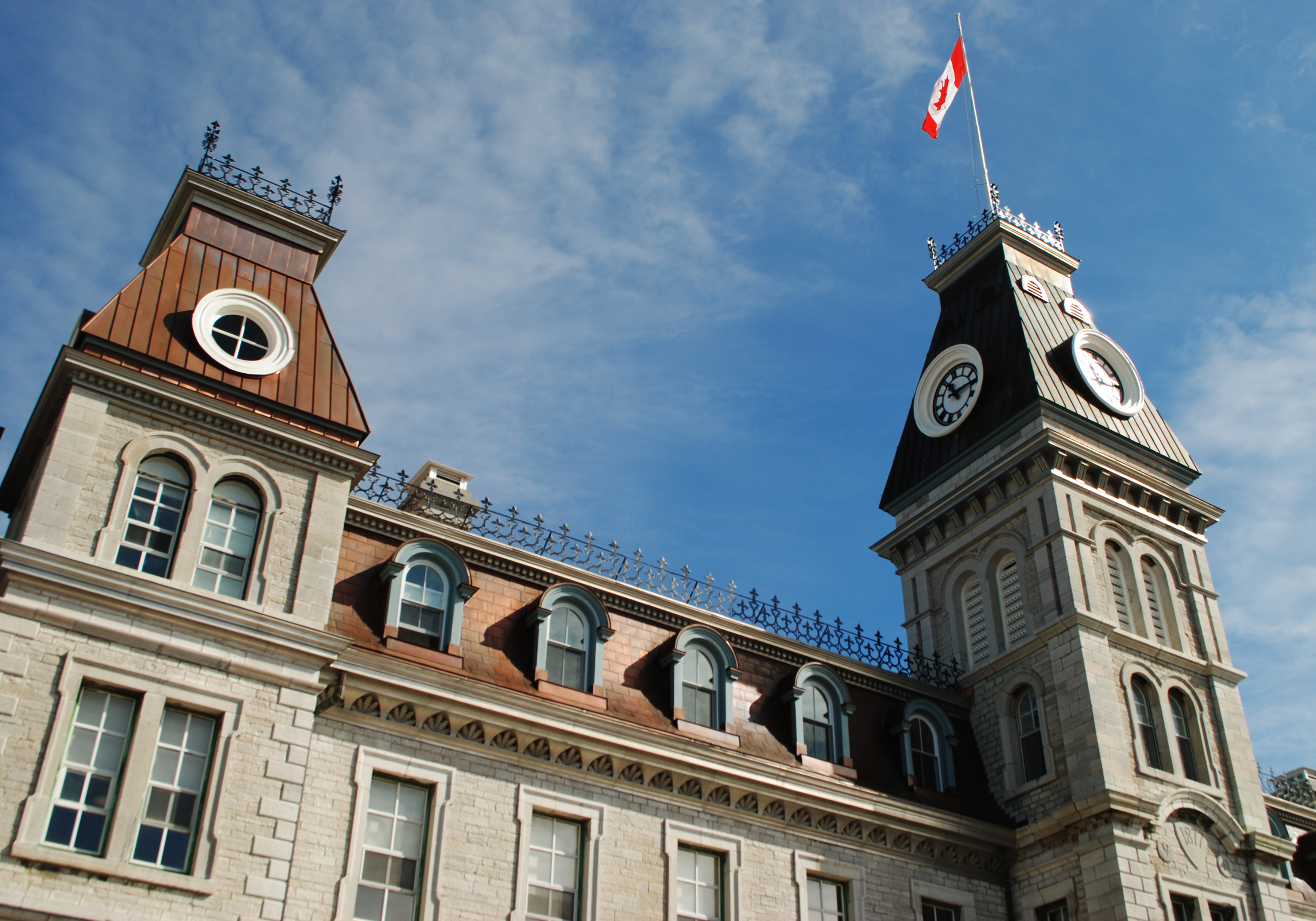 Photo: Colbourne & Kembel.
Currie and Mackenzie Building Roof Replacement, Royal Military College - Kingston, Ontario
Application: Roofing, Exterior Ornamental
Architect: Colbourne & Kembel, Architects Inc.
Sheet Metal Contractor: Ultimate Construction Inc.
Technical Consultant: Ball Technical Services
General Contractor: Limen Group Const. Ltd.
Heritage Preservation Consultant: Andre Scheinman
Owner: Royal Military College
Ornamental Application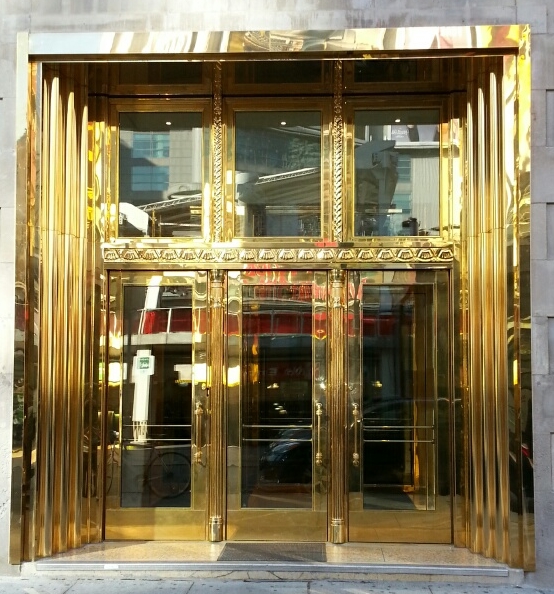 Photo: Heather & Little Limited.
Hermant Building - Toronto, Ontario
Application: Doors, Exterior Ornamental
Architect: ERA Architects Inc.
Sheet Metal Contractor: Heather & Little Limited