Click here to return to the 101 Top Products homepage
1. MAIMAN INTEGRIS MOISTURE-RESISTANT DOOR | ASSA ABLOY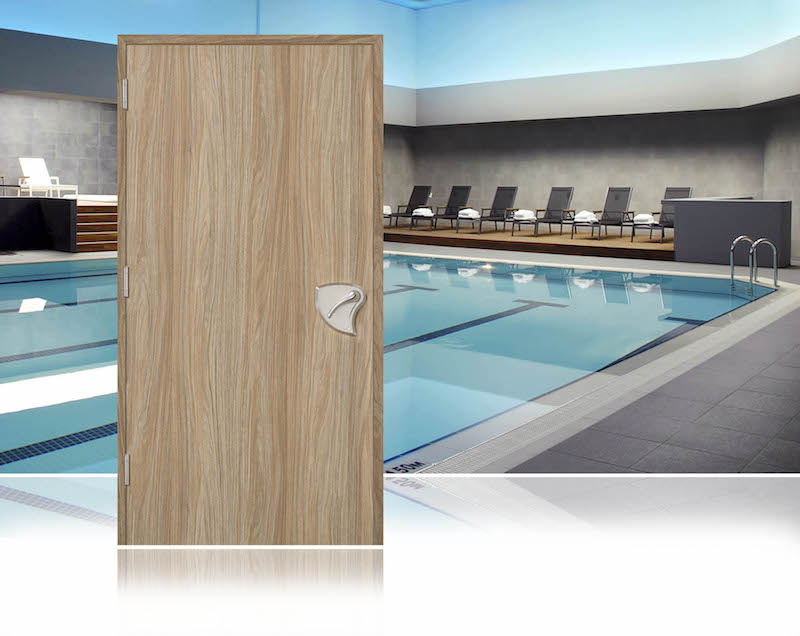 Designed for wet or humid interior applications, such as restrooms and medical rehab facilities, this plastic laminate door is constructed of high-pressure decorative laminate faces with matching edge bands on all four sides and a moisture-resistant, exterior-grade, treated-wood core. Fire rated up to 20 minutes positive pressure. Meets WDMA extra-heavy-duty performance requirements.
2. AURORA BARN DOORS | Aurora Doors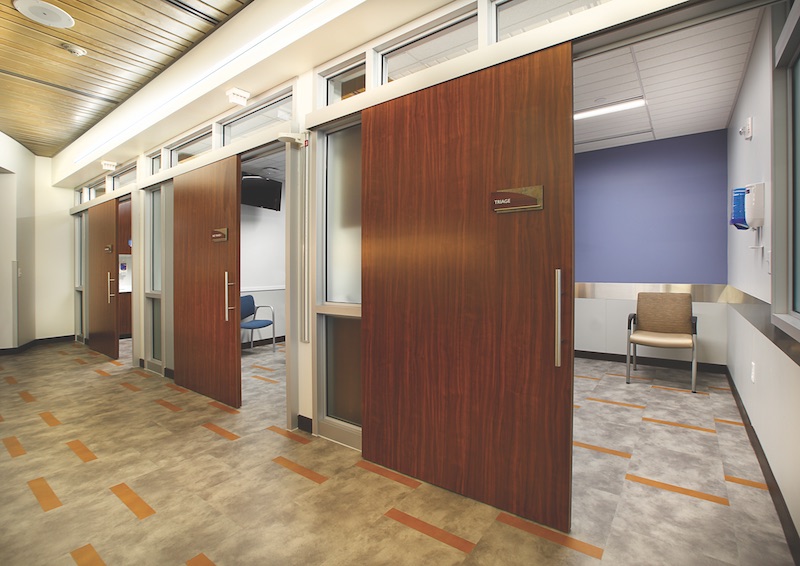 Designed for medical clinics, hospital exam rooms, and other healthcare applications, Aurora Barn Doors offer soft-close technology and a space-saving design that proved a good fit for Mountain View Hospital's new 10,000-sf emergency department expansion in Payson, Utah. The sliding doors are easier to operate than traditional pocket or patio sliding doors and can be sealed on all four sides of the door leaf for noise control. 
3. ACROVYN FRAME SYSTEM | Construction Specialties 
This door frame is composed of Construction Specialties' Acrovyn sheet installed over a steel frame, providing a highly durable, impact-resistant frame. The Acrovyn wrap has mitered ends at the jamb and header and is prepped for hardware. It locks securely to the frame, eliminating the need for adhesives. If damaged, the wrap can be replaced in the field.
4. MUTO COMFORT | Dorma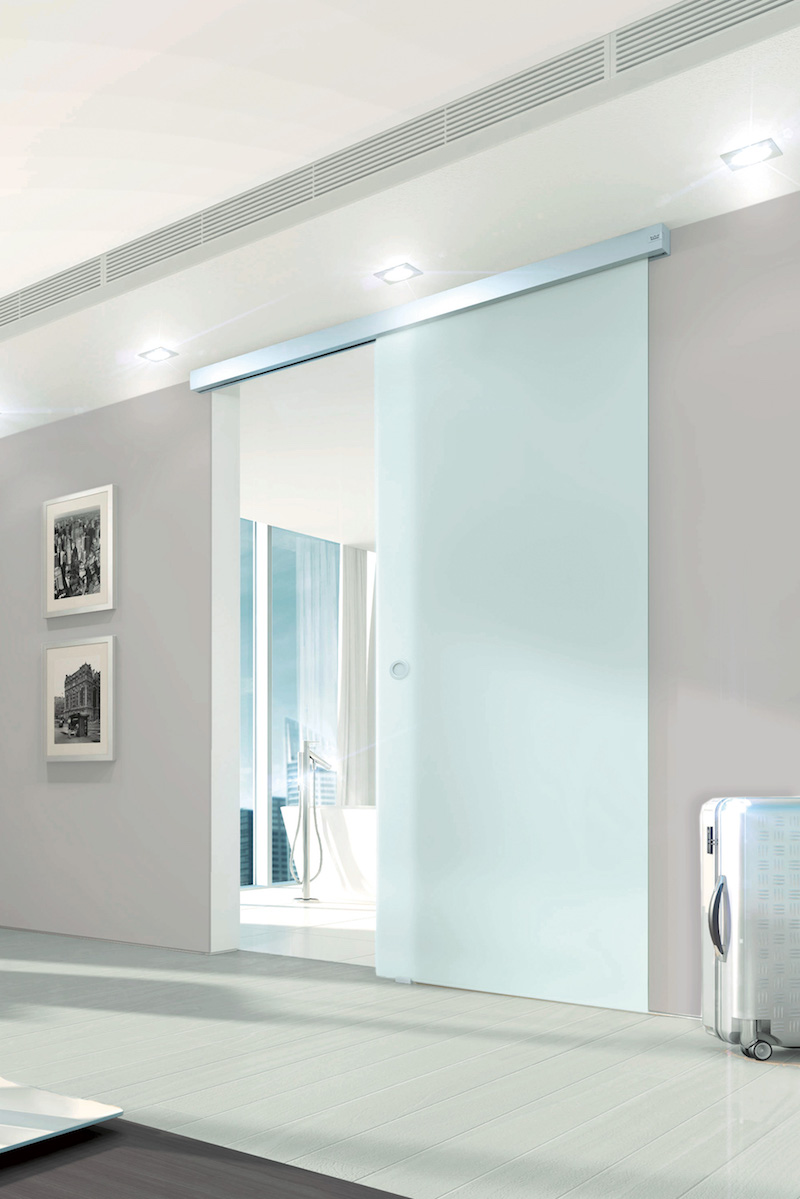 This manual sliding door's self-closing design means there's no need for a power supply. Its Dormotion damper decelerates door panels as they approach the open or closed positions, taking them to a gentle stop. The door comes standard with roller carriers for glass and, with the appropriate adapters, can also carry wood door panels. 
5. CONTEMPORARY CLAD DOORS | LaCantina Doors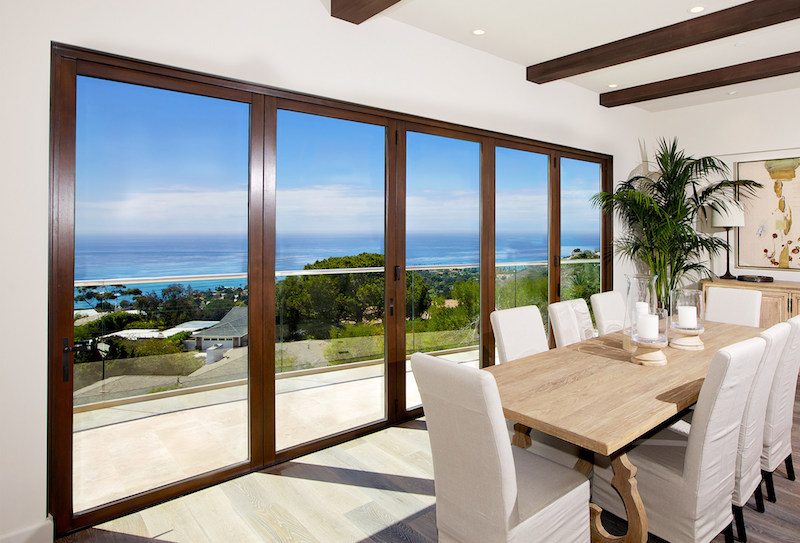 This line of folding, multi-slide, and swing doors offers thermal performance to meet current energy codes and offer improved structural integrity and low maintenance. The doors feature a 2 15/16-inch narrow stile and rail profile to maximize glass and light. The 2 1/4-inch-thick panels are made of LVL core construction and extruded aluminum to enhance thermal performance and durability. Color options include white and bronze paint, and clear and bronze anodized exterior cladding. 
6. PRIVASEE OPERABLE GLASS WALL SYSTEM | NanaWall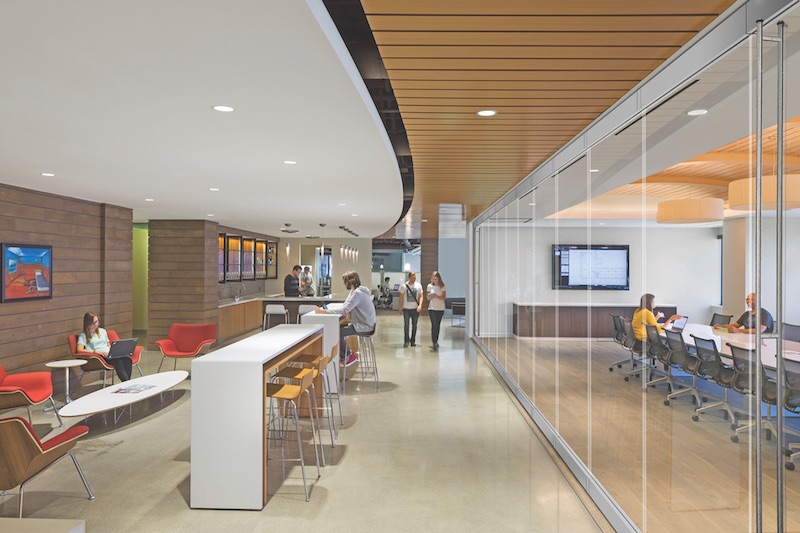 This system provides better sound buffering than most fixed-glass partitions, with the added benefit of being able to completely open. Acoustic engineers no longer have
to rely on fixed-glass partitions to achieve a typical conference room specification for an STC of 35. PrivaSEE is able to achieve STC 36 through the use of proprietary features such as transparent vertical acoustical seals and self-activated interlock and compression seals—all without a floor track. 
7. GLASS BI-FOLD DOORS | Schweiss Doors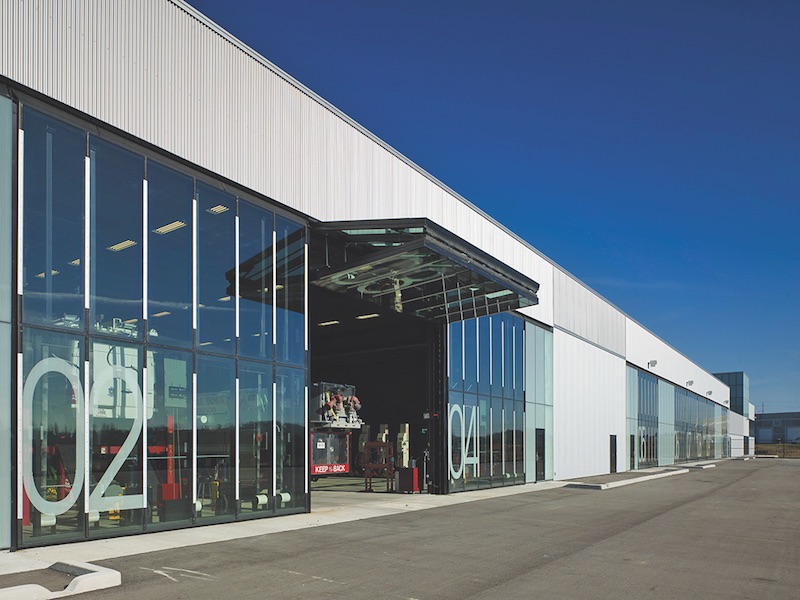 The Building Team behind the 65,000-sf Municipal Operations Centre in Newmarket, Ont., wanted to make a bold aesthetic statement. Designed to accommodate the storage, repair, and maintenance areas of trucks, snowplows, and other large equipment, the building program called for 20 large overhead doors. The team turned this requirement into a design opportunity, replacing traditional overhead doors with modern, glass bi-fold doors from Schweiss Doors. Clad in a double-glazed curtain wall and installed flush with the primary building envelope, the doors, which measure 19x21 feet, can be left open during warmer weather to create an indoor-outdoor workspace. 
8.  THERMAL INSULATION PANEL | Solatube International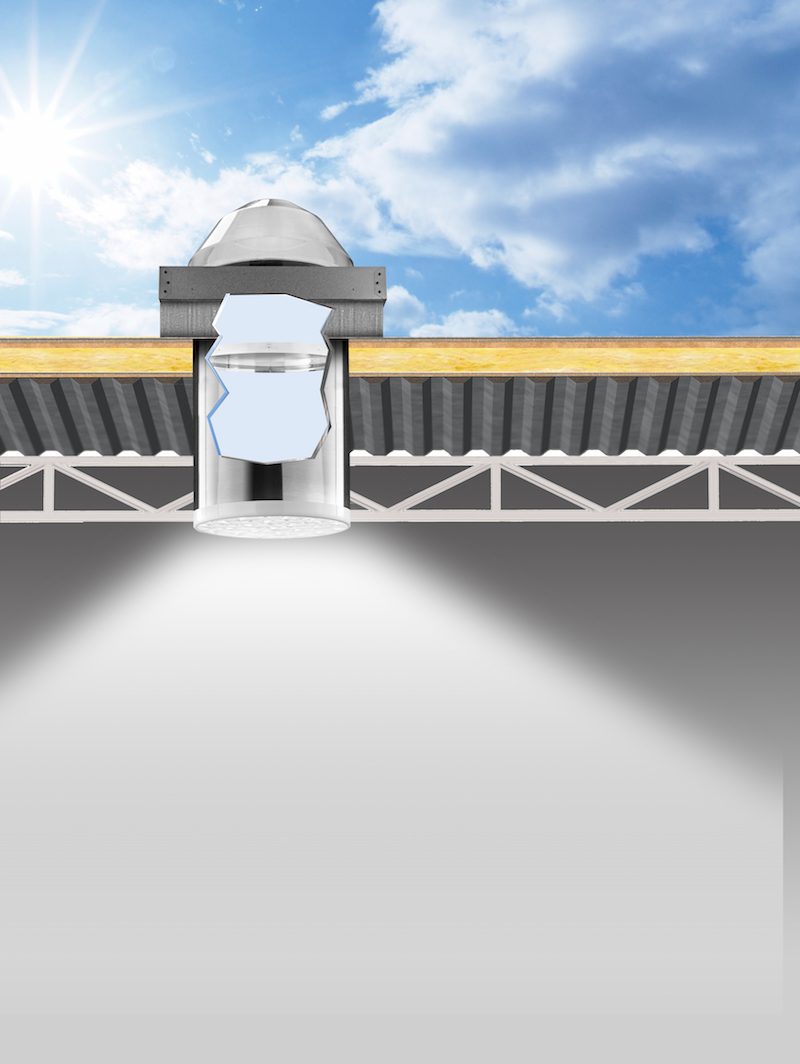 The Thermal Insulation Panel for Solatube's commercial product lines reduces the heat exchange through the skylight surfaces, helping to meet stringent energy code requirements. The panel is a polycarbonate ring made of two acrylic glazing layers with a one-inch gap. The ring acts as a thermal break. 
9. AMERICAN HERITAGE SDH | Zola European Windows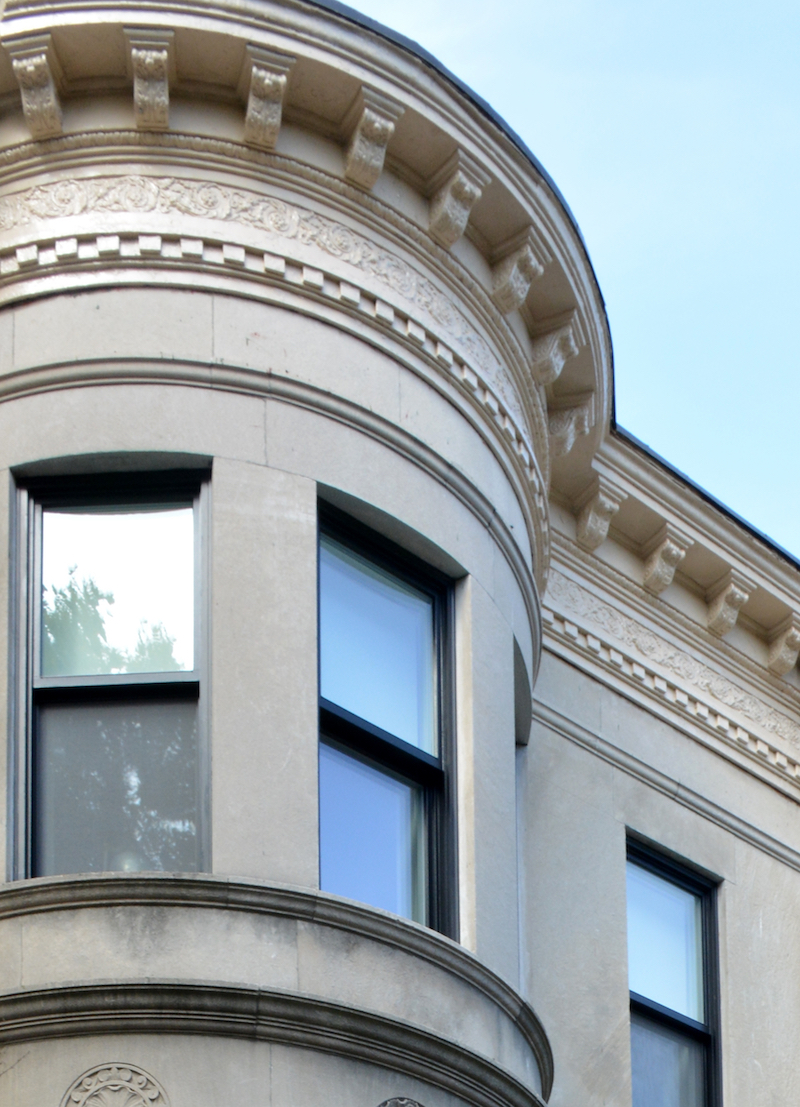 This line of simulated double hung windows has been approved by numerous historic preservation commissions, including Brooklyn's and Manhattan's. The sliding sash style window is historically authentic, yet delivers airtightness and thermal performance, with R-11 glass and triple-gasket air seals. The windows meet stringent energy requirements, including Passive House.
10. VERILOCK SENSORS | Andersen (Editor's Pick)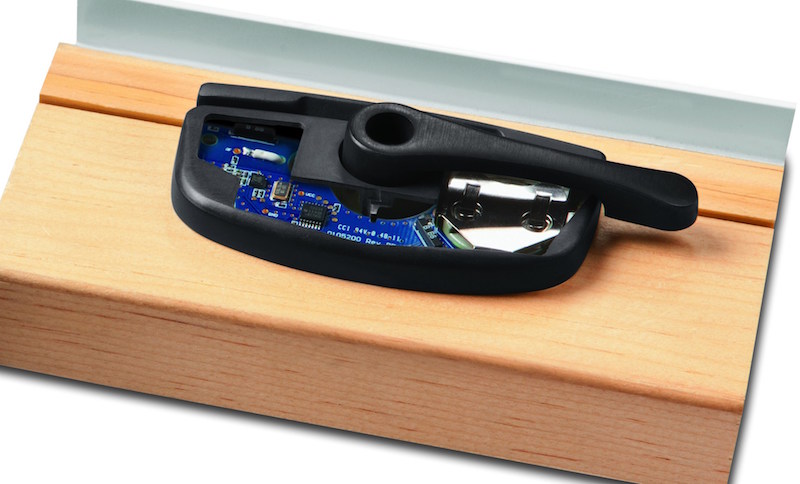 These wireless security sensors are integrated into the frame and hardware of a range of windows and doors from Andersen. VeriLock Sensors detect the open/closed and locked/unlocked state
of windows and doors in multifamily and light commercial applications. Occupants can use a smartphone or tablet to check the status of the windows and doors. A self-monitoring option allows the sensors to tie into a holistic security system. Available with Andersen's 400 Series, A-Series, and E-Series products, and 200 Series gliding patio doors. 
11. SCHLAGE CONTROL SMART INTERCONNECTED LOCKS | Schlage (Editor's Pick)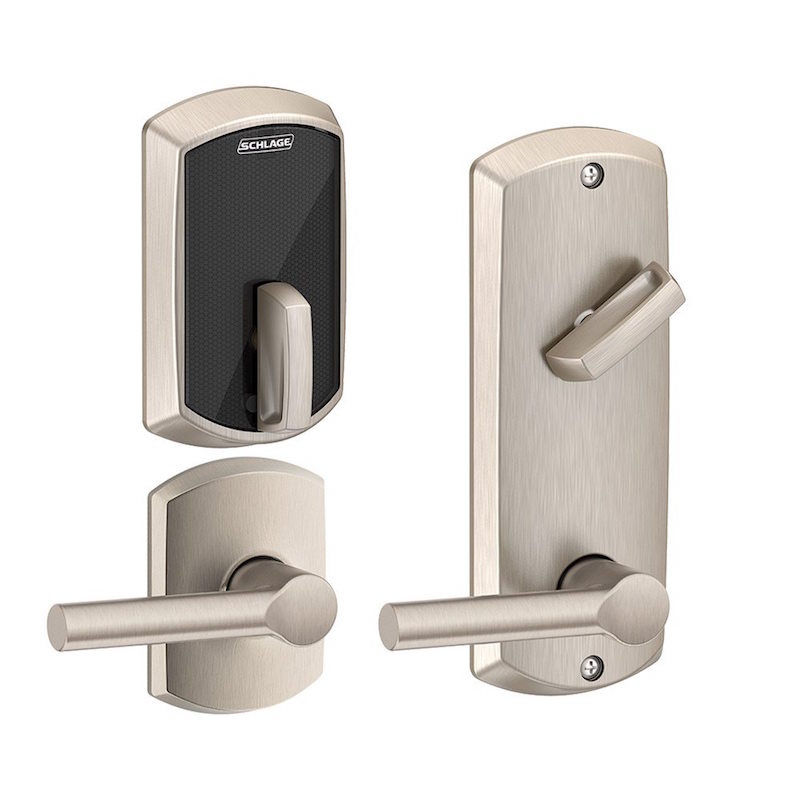 Designed to help multifamily property owners manage their units more efficiently, these electronic locks can be configured and managed from virtually anywhere using cloud-based mobile or web apps. Residents can engage the locks using a smartphone or smart credentials, such as a keyfob or proximity technology. An open architecture design works with a variety of third-party facility management systems. 
12. DYNAMIC DOME | Velux (Editor's Pick)

This skylight system is engineered with several features that provide up to 20% more light transmittance than competitive products, says the maker. The sidewall is designed to closely match the angles of the sun during low-light periods. The dome is also taller than most systems—30% of the total width of the skylight—to let in more light. Finally, its double-dome design—clear-smooth outer dome over white-prismatic inner dome—provides 100% diffusion.