Click here to return to the 101 Top Products homepage
1. ACCOYA WOOD | Accoya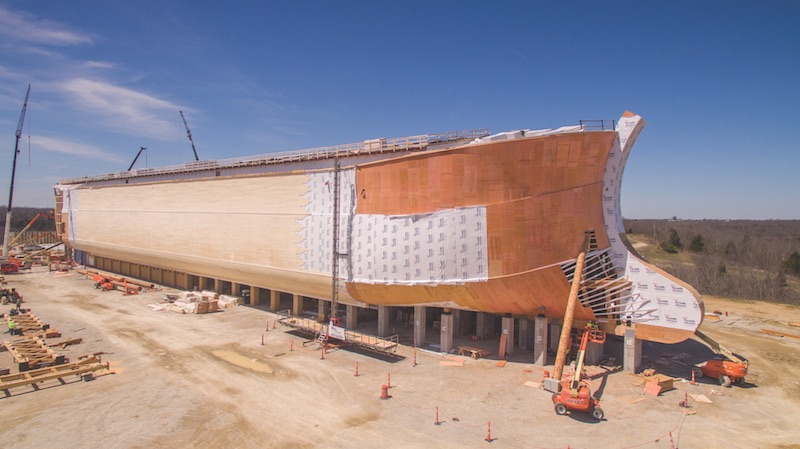 In July, a to-scale, real-life Noah's Ark opened to the public in Williamstown, Ky. The ark contains a history museum dedicated to the legendary Bible story. At 510 feet in length, 86 feet in width, and 51 feet in height (or 300x50x30 cubits, to recall the Biblical dimensions), Ark Encounter is now the largest timber-framed structure in the world. The architect, the Troyer Group, specified Accoya wood for the exterior cladding for its strength, stability, and resistance to pests. The Building Team found that the heavy-duty wood was light and easy to install.
2. FLEX-C TRAC FLEXIBLE WALL FRAMING | Flex-Ability Concepts

Trinity Group Architects wanted the new Oklahoma City branch of the Tinker Federal Credit Union to be hip and inviting. Instead of boxy, linear shapes, the design team created curvy walls, desks, and turndowns. The curves were made using 35/8-inch, 20-gauge Flex-C Trac. Overhead curves were placed above the different department work areas, and a 50-foot arch was designed above the security desk. Flex-C Trac is made of galvanized steel and is available in 16, 18, and 20 gauges. 
3. ECOTOUCH INSULATION, THERMAFIBER RAINBARRIER | Owens Corning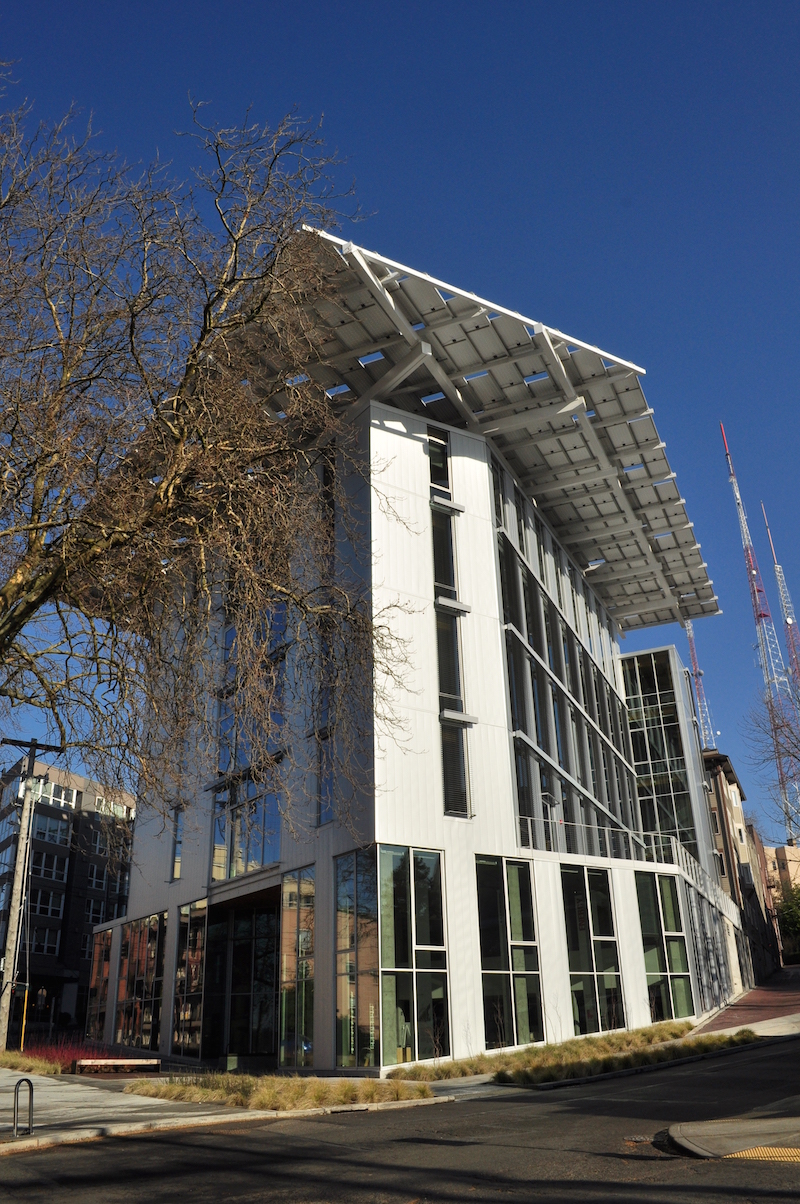 One of the greenest commercial buildings on the globe, the Living Building Challenge–certified Bullitt Center in Seattle features a variety of insulation products from Owens Corning: EcoTouch Insulation, QuietR Rotary Duct Liner, and Thermafiber RainBarrier 45 Insulation. The products met the Building Team's requirement for materials that are compliant with Living Building Challenge 2.0 Standards, notably the LBC's stringent Red List restrictions.
4. QUIETROCK DRYWALL | PABCO Gypsum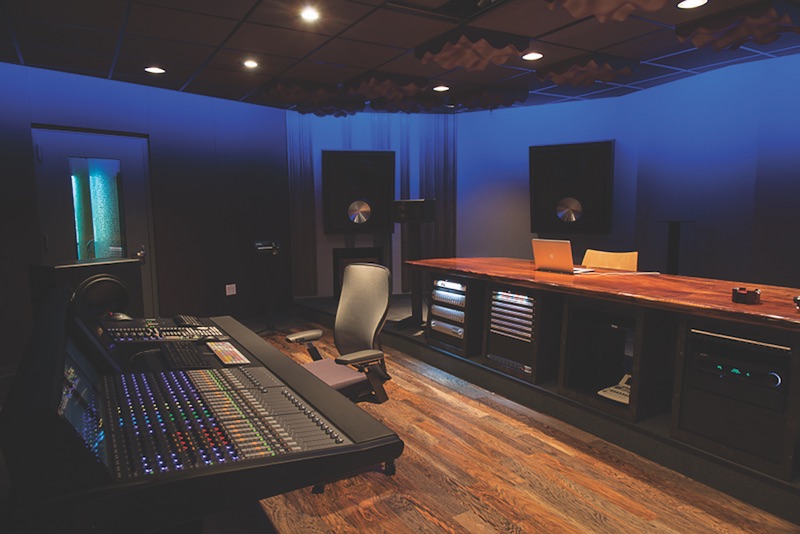 For sound engineers involved in developing PlayStation 4 video games at Sony Computer Entertainment America's headquarters in San Mateo, Calif., only the intense on-screen action matters: intrusive noise from beyond studio walls is a no-no. During a renovation of the campus, the Building Team chose to install QuietRock drywall on one entire floor where the company's sound studios are now housed. The product is the first gypsum engineered to address airborne noise control in buildings. It features a viscoelastic inner layer that works with constraining outer layers to convert acoustic energy into thermal energy, which dissipates harmlessly.
5. RAMTECH MODULAR CONSTRUCTION | Ramtech Building Systems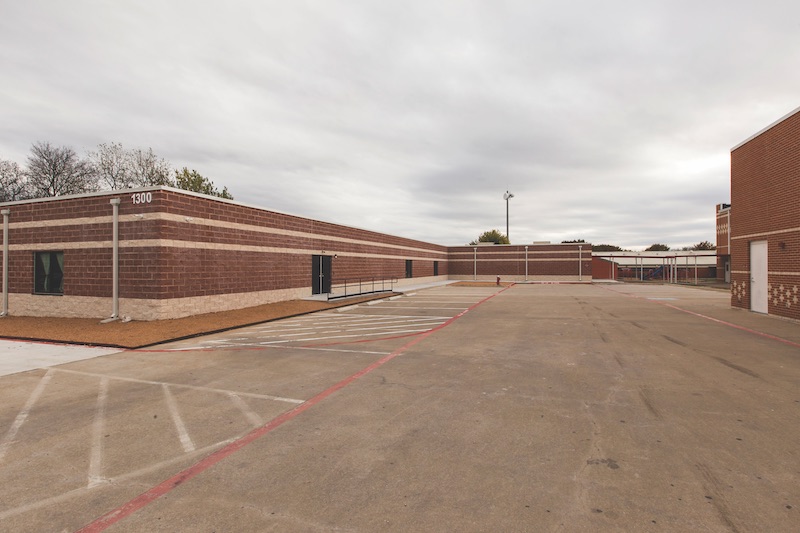 A new building in the Melissa (Texas) Independent School District was built using Ramtech Building Systems' wood- framed permanent modular construction. The 9,018-sf, eight-classroom facility was designed to have a grade-level appearance, with sidewalks and a covered walkway leading to an adjacent building. The interior has commercial-grade carpeting and black accent walls. Ramtech also designed a parapet wall with a full masonry exterior that matches the school's existing buildings and shields the roof-mounted HVAC units. Factory construction of the modular school building and site preparation began in late May 2015. The $1.5 million project was nished in the fall.
6. HELI-TIE HELICAL STITCHING TIE  | Simpson Strong-Tie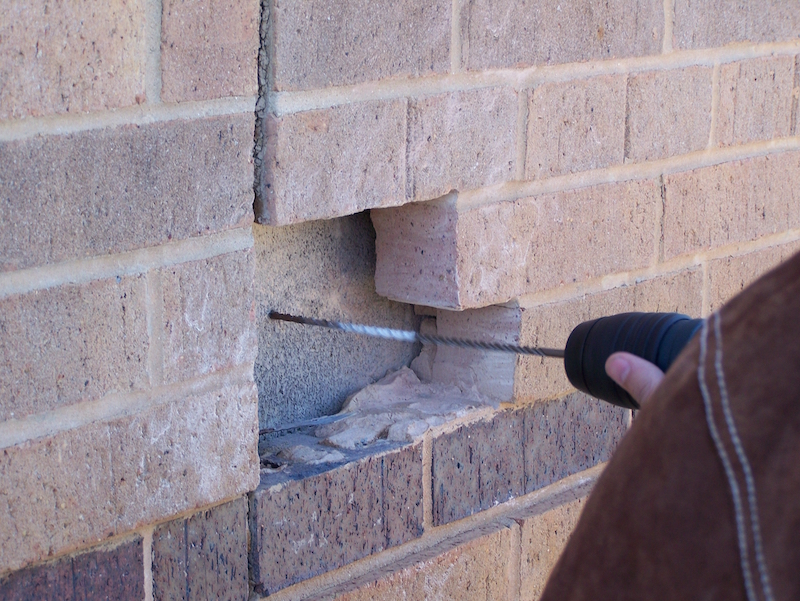 Helical stitching tie is designed for use in the restoration or repair of damaged brick and masonry structures. The device can be installed in the bed joint of damaged masonry courses to help distribute loads over a large surface area and provide corrosion-resistant reinforcement. The 40-inch-long tie—a quarter-inch in diameter—is used in conjunction with the manufacturer's FX-263 rapid-hardening vertical/overhead repair mortar. It can be covered with the FX-263 mortar or with a mortar patch to provide an inconspicuous repair. 
7. TRUS JOIST I-JOISTS | Weyerhaeuser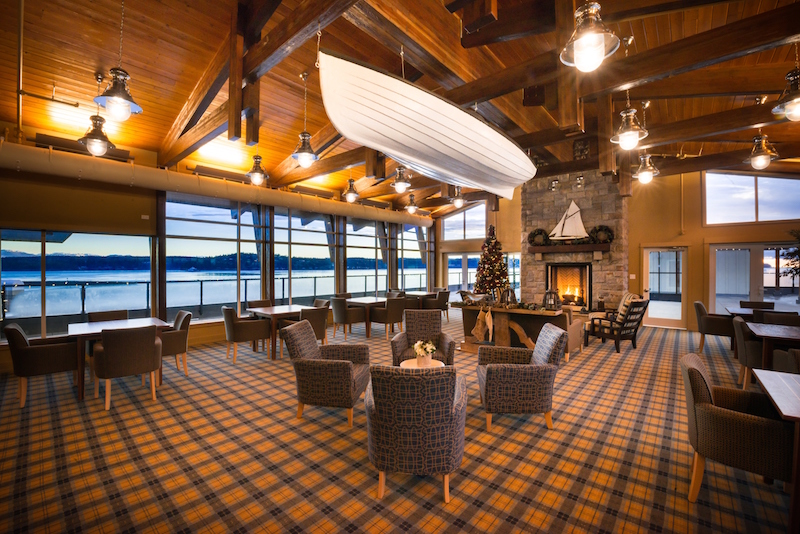 Berwick Retirement Communities designed its new Campbell River, B.C., project, Berwick by the Sea, to be a six-story wood-framed building. The look paired well with its scenic locale, overlooking the Salish Sea, but wood can shrink, and reinforcing it adds weight to the foundation. Weyerhaeuser Trus Joist I-joists, capped with a subfloor of 11/8-inch-thick Weyerhaeuser Edge Gold OSB, was used in the 132-unit building. The solution eliminated the need for a concrete topping on each floor, reducing foundation costs. 
8. PIN-FUSE | SOM (Editor's Pick)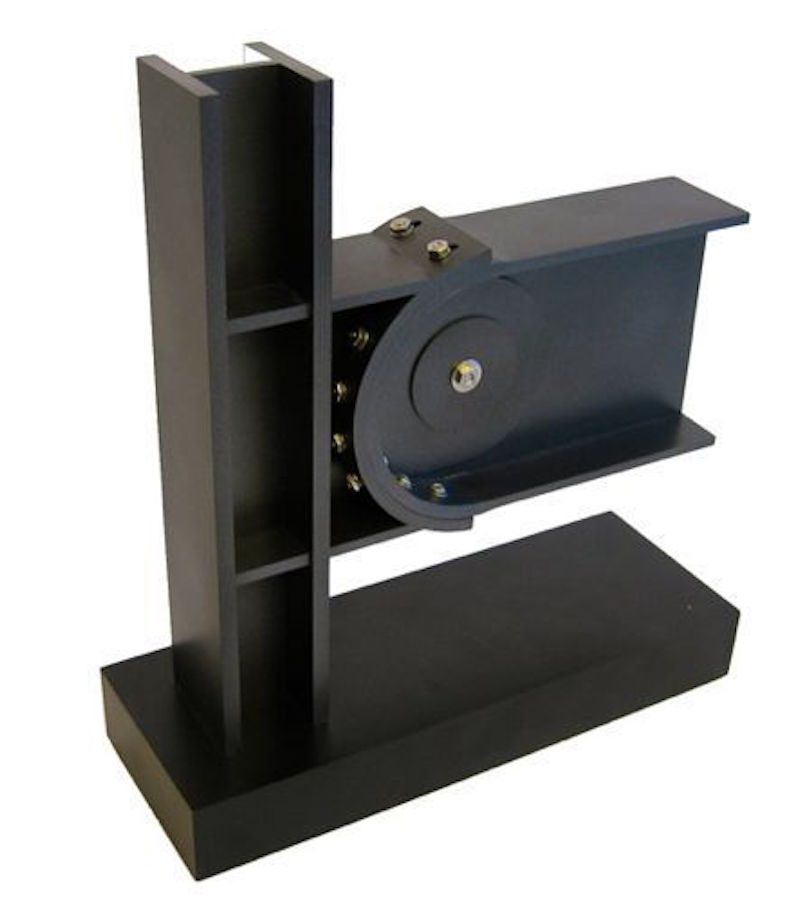 This dual-element structural solution increases the resilience of buildings constructed in highly active seismic regions. It is composed of Pin-Fuse Joints (pictured) and Pin-Fuse Frames, which slip at pre-set loads to dissipate energy and achieve ductility during seismic events. Material yielding and frictional slip allow base structural materials to remain undamaged, thereby reducing associated repairs.