Click here to return to the 101 Top Products homepage
1. Matterhorn Stone | Arriscraft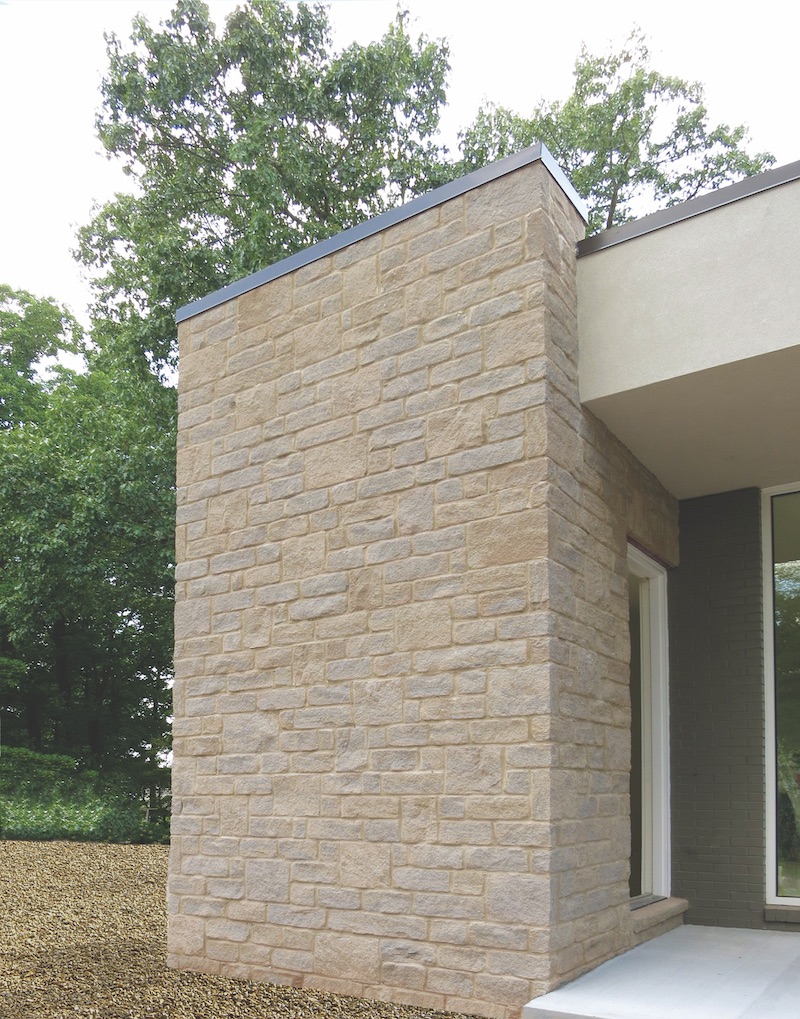 The Matterhorn building stone collection is manufactured with 99% reclaimed material from existing manufacturing processes. The company's Natural Process technology uses only natural materials (plus color pigments) and replicates how stone is created in the earth. The patented process creates building stone with the natural aesthetics and durability of quarried stone, plus the convenience of standard installation and unlimited supply. 
2. Neopor Plus Insulation | BASF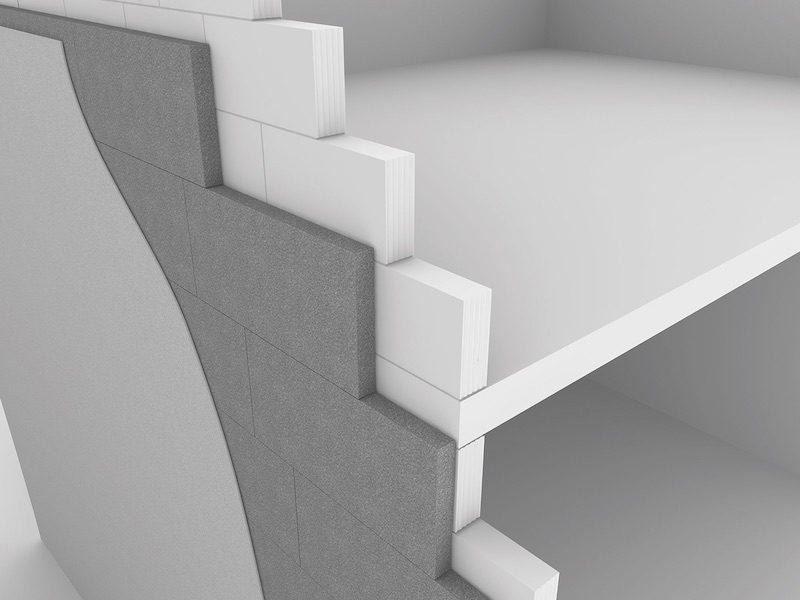 This graphite-enhanced polystyrene (GPS) rigid foam insulation has an R-value of R-5 per inch and uses 30% less material than other rigid foam insulations. Graphite particles are embedded into the material, which reflects heat radiation and reduces heat loss. Neopor Plus features a polymeric flame retardant and absorbs just 1% of water by volume. Suitable for buildings in warm climates.
3. Anodized Aluminum Mesh | Cambridge Architectural

Available in eight colors for interior applications such as ceiling canopies and architectural drapery, anodized aluminum mesh is more than one-third lighter in weight and requires less structural support than stainless steel mesh material. It can be used as a decorative accent, canopy, or curtain divider to take advantage of the warm finish that the colors and patterns lend to the metal.
4. Membrain Vapor Retarder | CertainTeed Insulation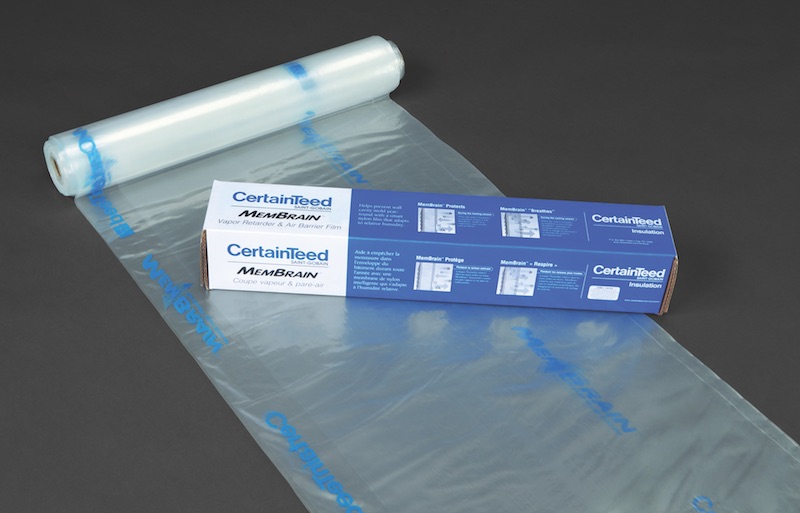 This vapor retarder changes permeability from <1 perm at low humidity (such as during winter) to >20 perms at high relative humidity. MemBrain can be used in place of traditional polyethylene vapor retarders with unfaced fiberglass insulation to provide an insulation system in climates with seasonal changes in temperature and humidity. MemBrain allows closed building envelopes to improve their drying capacity under seasonal climatic changes. 
5. Defendair 200 Air and Weather Barrier | Dow Corning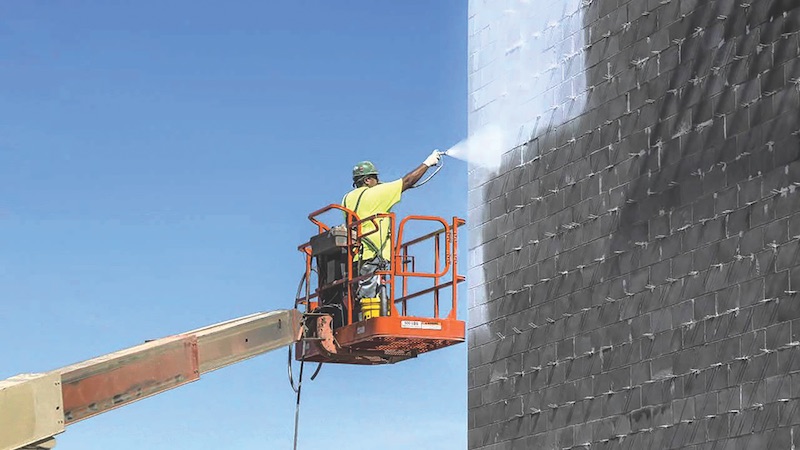 A 100% silicone liquid-applied air and weather barrier, DefendAir 200 is a vapor-permeable, single-component, water-based coating that cures to form a flexible membrane. The barrier is impervious to water but can "breathe," allowing water vapor to escape from inside the substrate. Provides protection from air infiltration and water penetration while permitting movement from seasonal thermal contraction and expansion.
6. Shadow Series Aluminum Panels | Dri-Design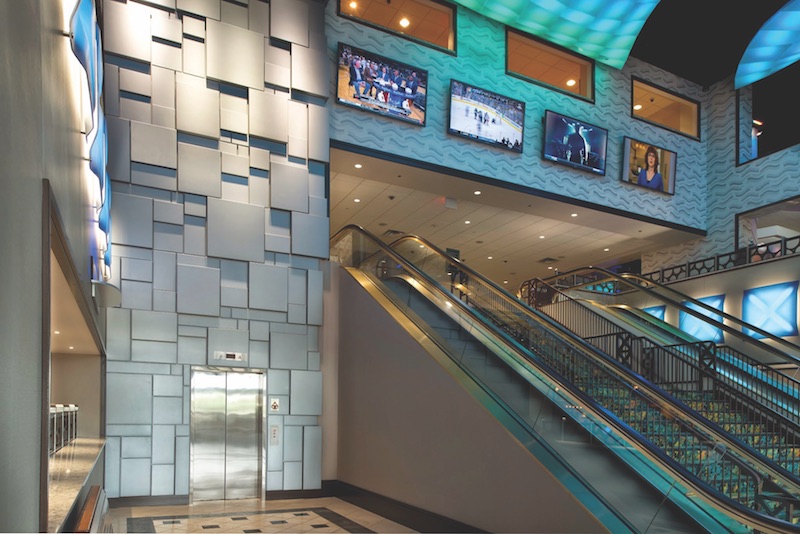 To improve the gaming experience, Prairie Meadows Racetrack and Casino, Altoona, Iowa, underwent an $18.5 million renovation. Waldinger Corp. installed 1,120 sf of Dri-Design aluminum panels in the lobby. The 0.08-inch-thick Shadow Series panels have a Weathered Zinc finish. They were installed at varying depths to add dimension to the walls near the entrance and elevators. 
7. Outsulation X Cladding System | Dryvit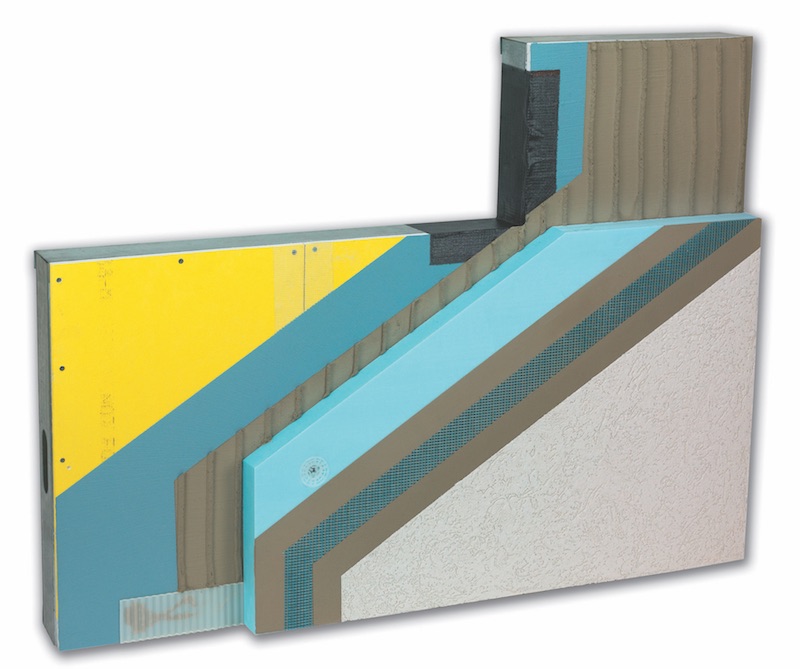 Cladding system provides a single-source solution for the air- and water-resistive barrier, exterior continuous insulation (ci), and finished appearance of the exterior wall. The manufacturer's research found the cladding yields 39% greater energy efficiency and 36% better impact resistance compared with similar EPS-based systems with similar weight-reinforcing mesh. It meets both current and proposed ASHRAE design standards and IgCC/IECC code requirements.
8. Versacore+Green Insulated Sandwich Panels | Fabcon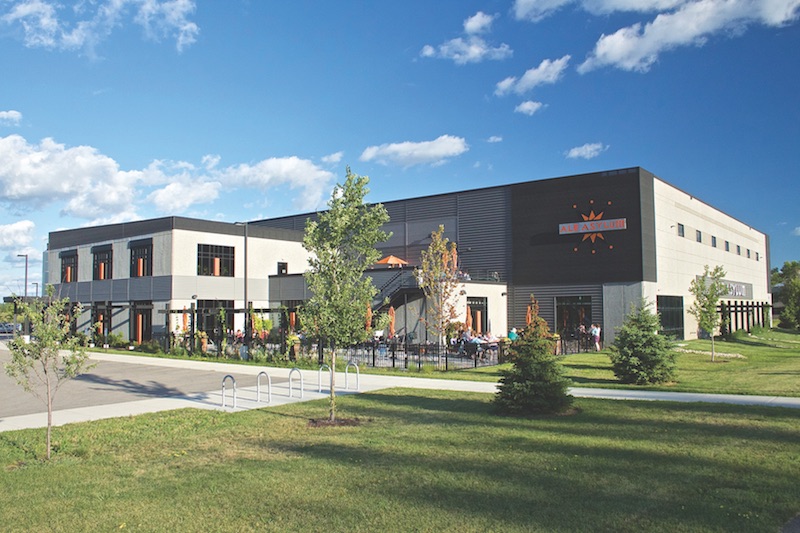 Craft beer brewer Ale Asylum prioritized fast construction and a fresh, cool look for its new 45,000-sf brewing and bottling facility in Madison, Wis. CSI Construction Services of DeForest, Wis., selected precast concrete manufacturer Fabcon to produce the desired look at an economical cost. Fabcon designed four precast finishes to match the architect's rendering. The company provided flexibility with door and window openings in the panels to fit the preferred locations, while also incorporating multiple finishes on the same panel to complete the look. Fabcon's VersaCore+Green insulated sandwich panels offer continuous insulation that achieves an R-24 wall system for increased comfort and energy performance.
9. Optimax Roof Membrane | Garland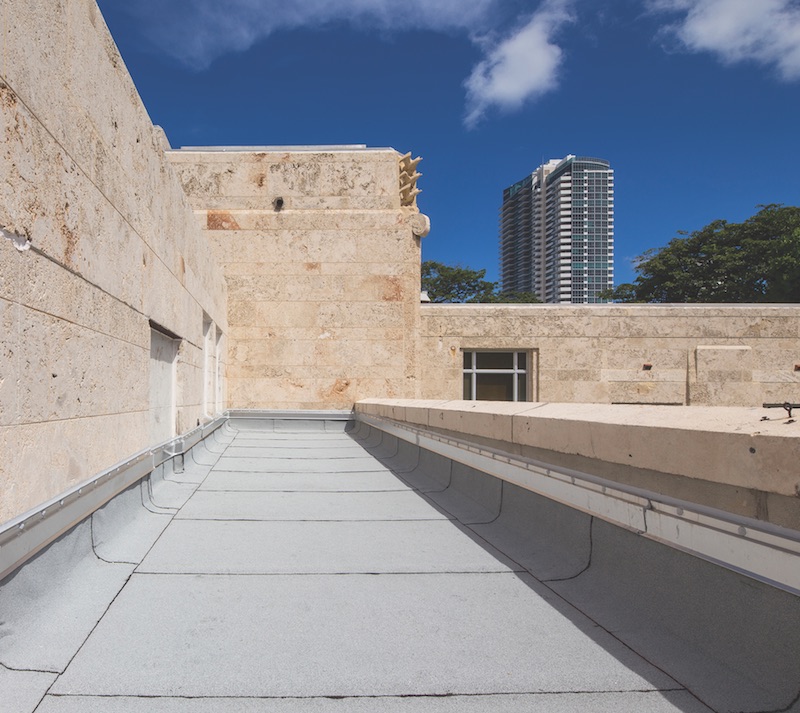 This polyurethane-modified asphalt-based roof membrane gets stronger over time, adding to its durability. The polyurethane modifier chemically reacts to molecules within the asphalt in what's called "active modification." That combination helps the two waterproofing materials withstand a wide variety of weather conditions. The reaction also results in improved adhesion.
10. Denselement Barrier System | Georgia-Pacific Gypsum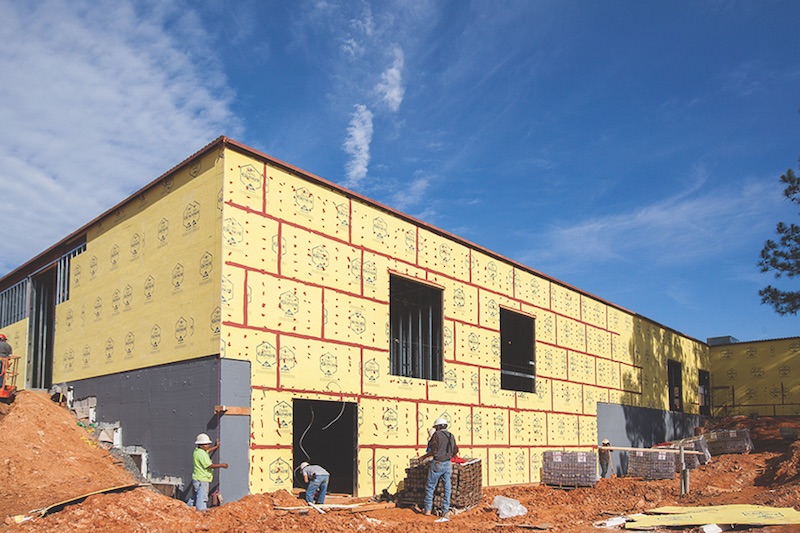 Combined air/vapor barrier system provides sheathing, sealant, and primer in one. The DensElement Barrier System, based on AquaKOR Technology, uses Georgia-Pacific's DensElement Sheathing, Prosoco R-Guard FastFlash liquid flashing as a sealant, and Prosoco PorousPrep primer to prepare exposed gypsum edges. The combined barrier system eliminates the need to apply other air/vapor barriers to cover or coat the wall.
11. Spray Foam Insulation | Icynene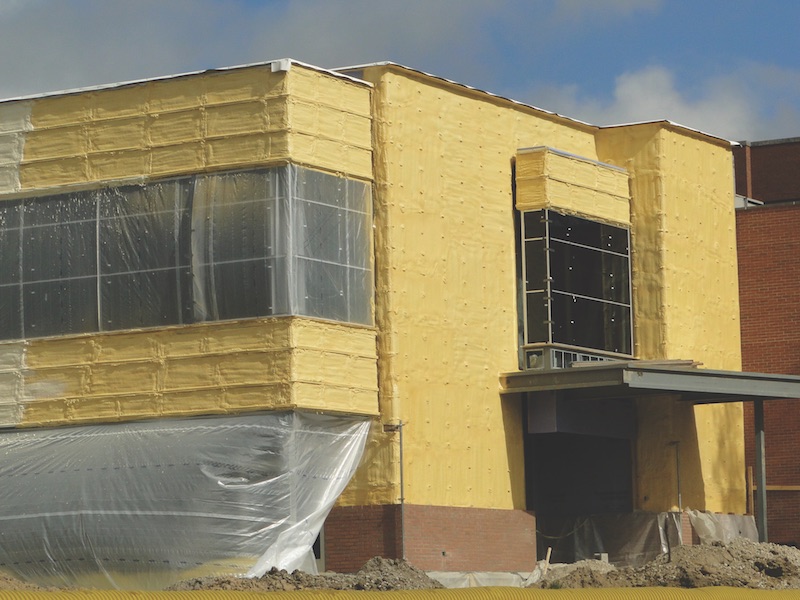 Icynene's light-density open cell Icynene Classic Max and medium-density closed cell Icynene ProSeal spray foams are now available with four-hour reoccupancy allowances. The products were researched, tested, and assessed based on protocols and procedures developed by the American Chemistry Council's Center for the Polyurethanes Industry.
12. Designwall 10000 Insulated Metal Panels | Kingspan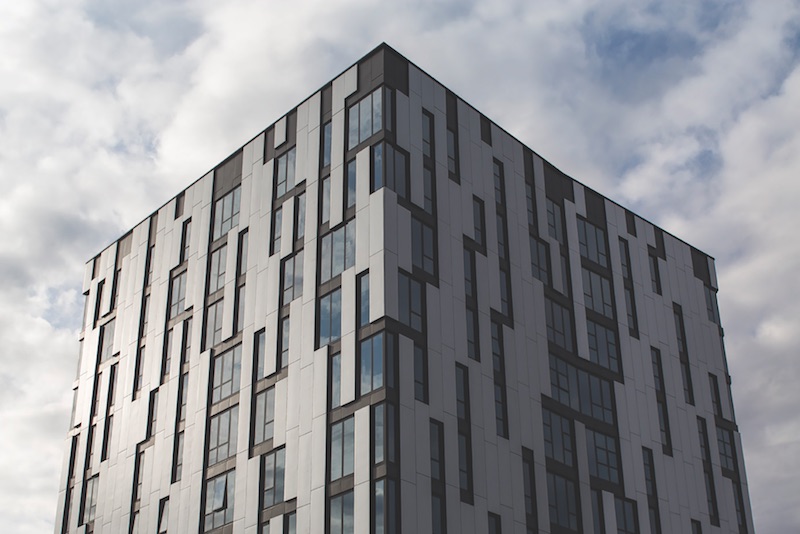 The 11-story, metal-and-glass 1611 West Division apartment building in Chicago needed to be built quickly, to LEED Silver standards. Developers Paul Utigard and Rob Buono chose Benchmark by Kingspan Designwall 1000 IMPs to create a high-insulating envelope. The 11/8-inch-thick foam-insulated panels, which weigh 3 lb/sf, provided high R-values and gave the building added curb appeal. Designwall 1000 is a single-component wall system, which can save on installation costs.
13. Omega-Lite Aluminum Composite Panels | Laminators Inc.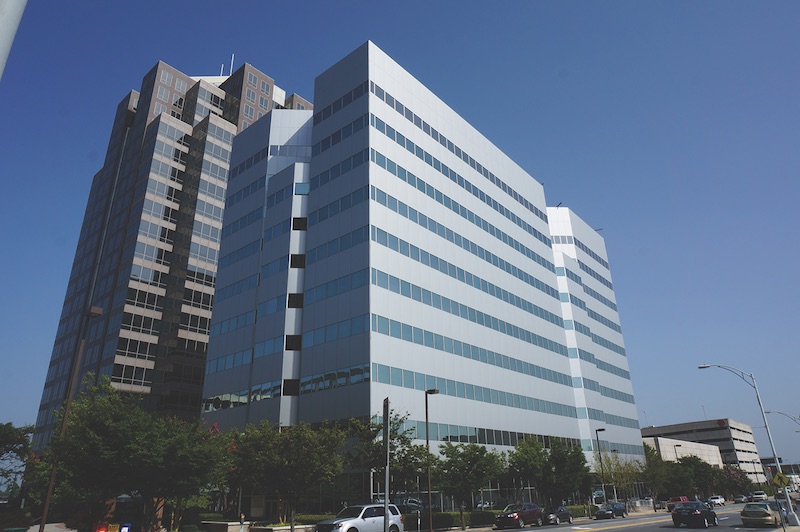 The US Trust Center, a 35-year-old, 10-story office tower in Greensboro, N.C., was badly in need of an exterior makeover. The single-pane spandrel glass panels covering its 168,500 sf of exterior surface had deteriorated due to solar-reflective film bubbling and peeling. The project's installer, Drew Fletemeyer of Drew Fletemeyer Company, turned to Laminators Inc. for a stylish and cost-effective solution. Laminators' engineering team decided to leave the old window system in place and apply their Omega-Lite panels in Bright Silver on top of the glass mullion system. Using a modified version of Laminators' One-Piece, Tight-Fit installation system, Fletemeyer installed 60,000 sf of R-2.63 aluminum composite panels to cover more than 60% of the building and give it a more modern veneer.
14. LP Flameblock Fire-Rated OSB Sheathing | LP
Certified to meet fire code compliance, this OSB sheathing has the versatility to be used in Type II, III, and V construction, and for interior wall assemblies, exterior wall assemblies, and roof deck applications. LP FlameBlock offers greater design options than FRT plywood at the same thickness, and it reduces dead load and wall thickness versus common alternative assemblies. The ICC-certified product features a Class A and 30-minute flame spread rating and a 15-minute thermal barrier protection rating.
15. Superlok Standing-Seam Roof panels | MBCI
The Building Team for the Monarch School's new Chrysalis Building (aka "The Butterfly Building") in Houston wanted an exterior solution that would meet sustainability, durability, and low-maintenance needs, while offering architectural design flexibility. They chose MBCI's 24-gauge SuperLok standing-seam roof panels in Galvalume for the dramatic steep-slope roofing elements. Designed by local architect Jackson & Ryan and installed by roofing contractor Gulf Star, with Mission Constructors as GC, the roof system offers excellent uplift resistance, durability, and reflectivity performance, while reinforcing the building's natural, earthy aesthetic. 
16. Expanded Metal Mesh | McNichols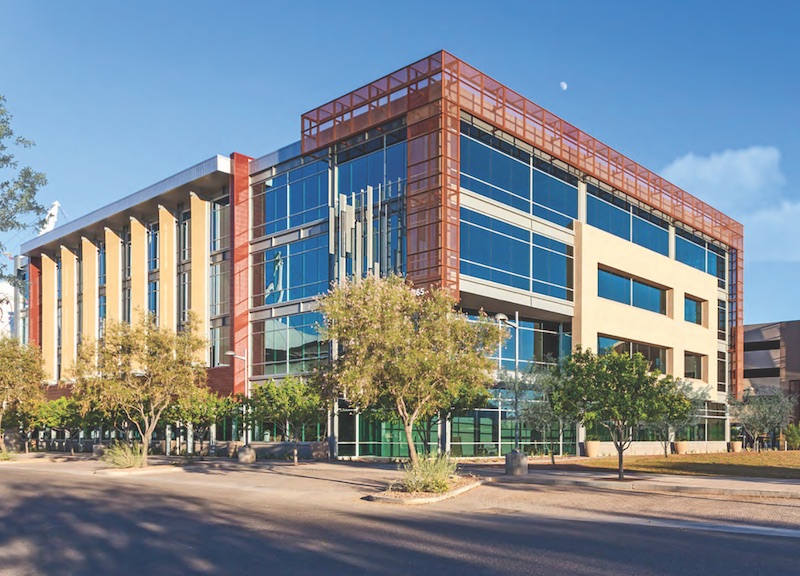 Looking to create a semitransparent design element along the roofline and corners of the 145,000-sf SkySong 3 office building at Arizona State University's Scottsdale Innovation Center, architect Butler Design Group and DPR Construction (GC) specified 15,000 sf of Expanded Metal mesh from McNichols for the office building and parking garage. It features a diamond pattern and was primed and painted red oxide to offer a signature accent to the glass-clad structure.
17. CF30 Architectural Panels | Metl-Span
Durability, speed of installation, and color-matching ability led to the specification of Metl-Span wall panels for two new video boards behind the bleachers at Chicago's Wrigley Field and adjacent elevator areas. The four-story, 42x95-foot video board in left field provides 3,990 sf of high-definition viewing. Metl-Span's CF30 smooth-finish architectural panels, in Gettysburg Gray and Scoreboard Green, complement the colors of the historic center field scoreboard and the exposed steel studs supporting the new video boards.
18. Silicone Roof Coating System | Mule-Hide Products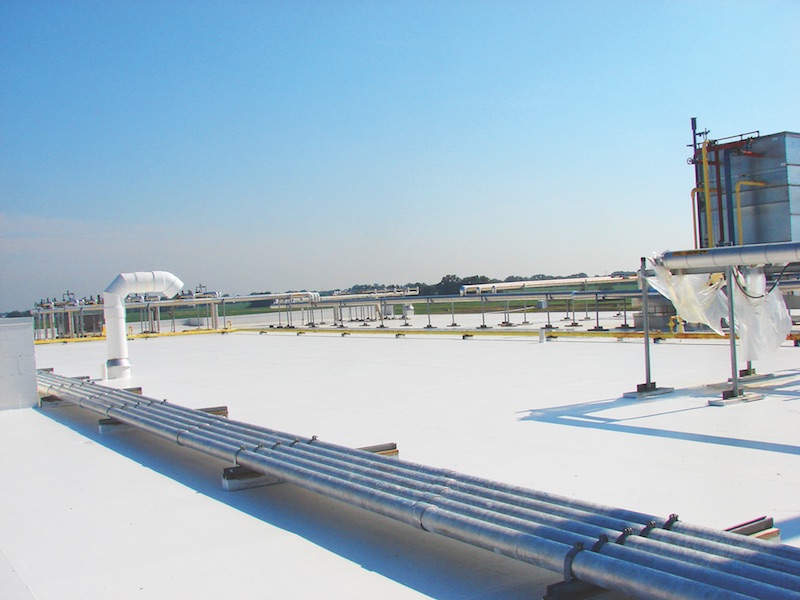 Mule-Hide's silicone roof coating system keeps roofs watertight and energy efficient. The system can be used to restore asphalt, modified bitumen, metal, concrete, TPO, PVC, and EPDM roofing systems. Silicone's low water absorption provides resistance to ponding water. Its fast cure time makes same-day recoating possible. The system includes Si Cleaner, which preps the substrate for priming; two primers; a silicone sealant; three top coats; and Si Cleaning Solvent to wash tools and equipment.
19. Vintagewood Fiber Cement Panels | Nichiha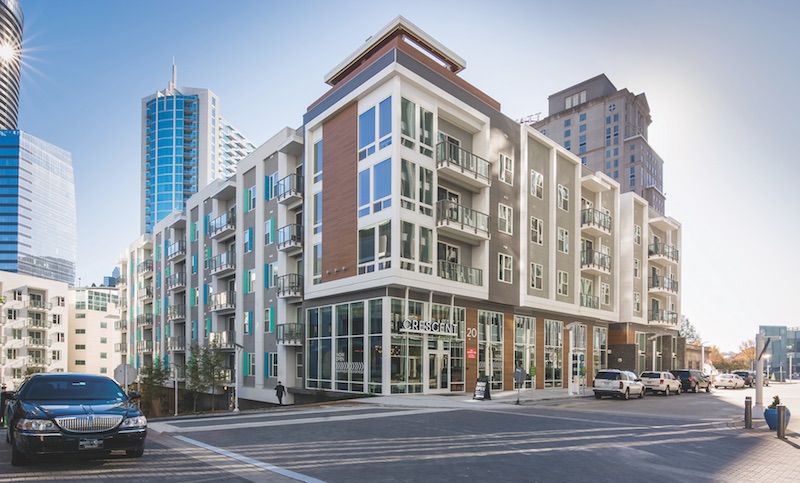 When the time came to develop the 355-unit, five-story Crescent Terminus apartment building in the fashionable Buckhead section of Atlanta, the design team had one goal: to complement the neighboring institutional and corporate office buildings while still offering something distinctive and fresh. The plan by Lord Aeck Sargent incorporated a two-story lobby/leasing space and two-story townhome-style walk-up units at street level, which were designed to meet the neighborhood's street-level fenestration requirement. The design firm specified Nichiha VintageWood fiber cement panels for the corners and the most prominent features of the façade to create texture and warmth next to the glass. The use of aluminum composite material panels made direct reference to nearby glass and metal buildings. Nichiha's Illumination product was also used on the project. 
20. Insultech Insulated CMU System | Oldcastle Architectural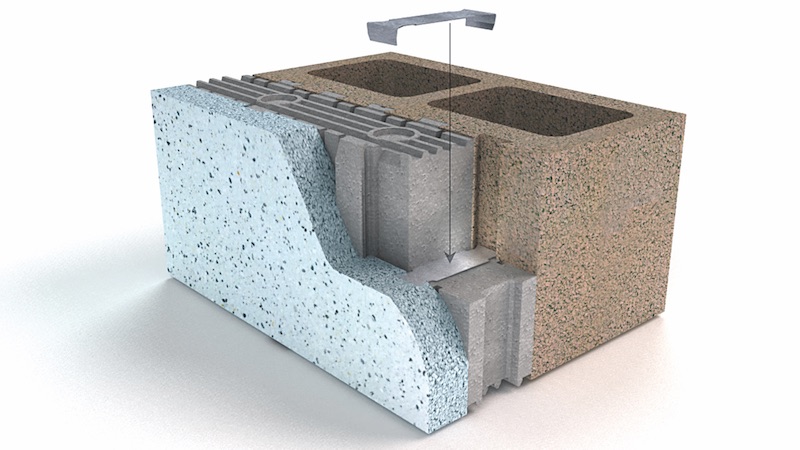 Comprised of a pre-assembled structural masonry unit, molded expanded polystyrene insulation insert, and a thin veneer face, the InsulTech insulated CMU system offers design flexibility and enhanced thermal and wind performance. The BASF Neopor EPS molded inserts help the wall system achieve a 15.2 R-value, provide continuous insulation and airtightness, and meet the 2012 International Energy Conservation Codes for Zones 1 through 7. Stainless steel metal anchors molded into the EPS inserts ensure a solid connection between the structural block and the veneer face.
21. Weatherseal SB Waterproofing Coating | Parex USA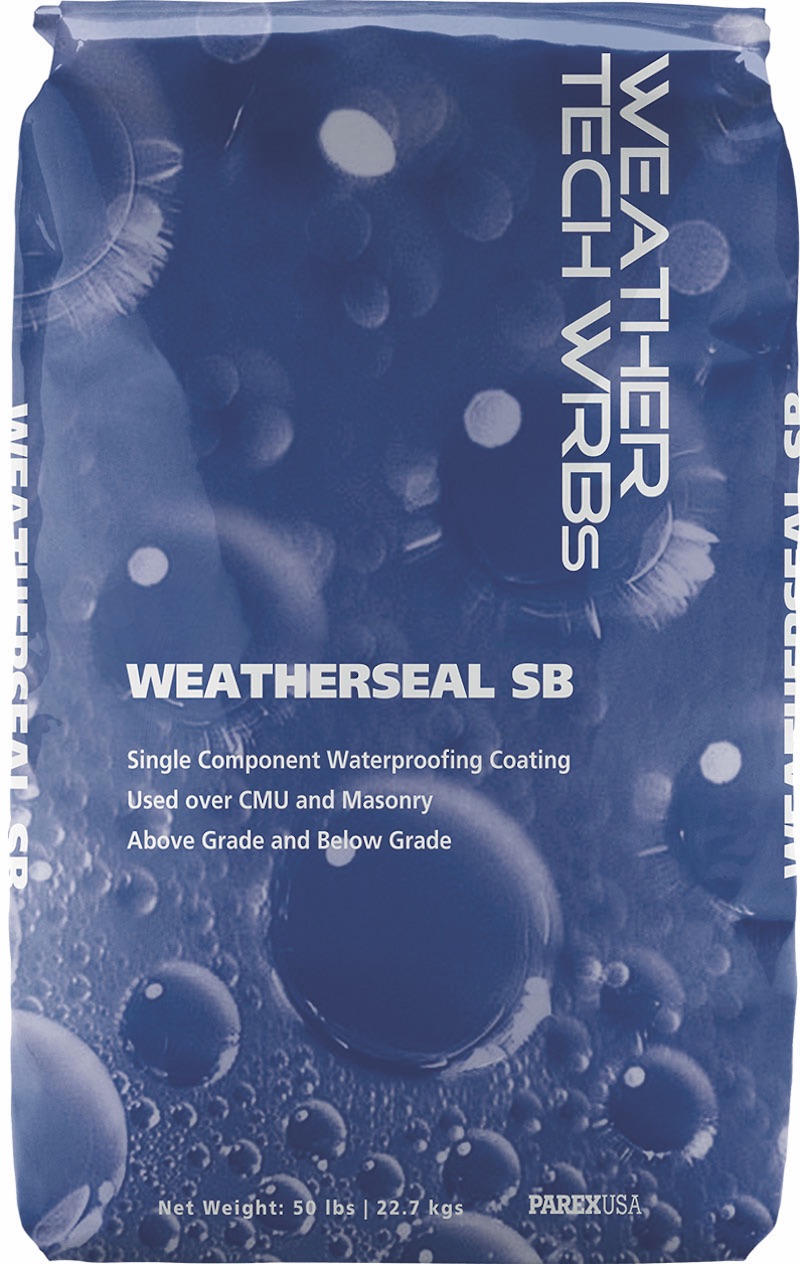 Single-component, cement-based waterproofing coating is designed for CMU and concrete walls, and serves as an air barrier, water-resistive barrier, or scratch coat. The low-VOC coating can be used to fill joints in CMU walls, level rough concrete or CMU walls, and protect below-grade surfaces such as concrete foundations and planters. Just add water for simple mixing and application.
22. Snap-Clad Metal Panels | Petersen Aluminum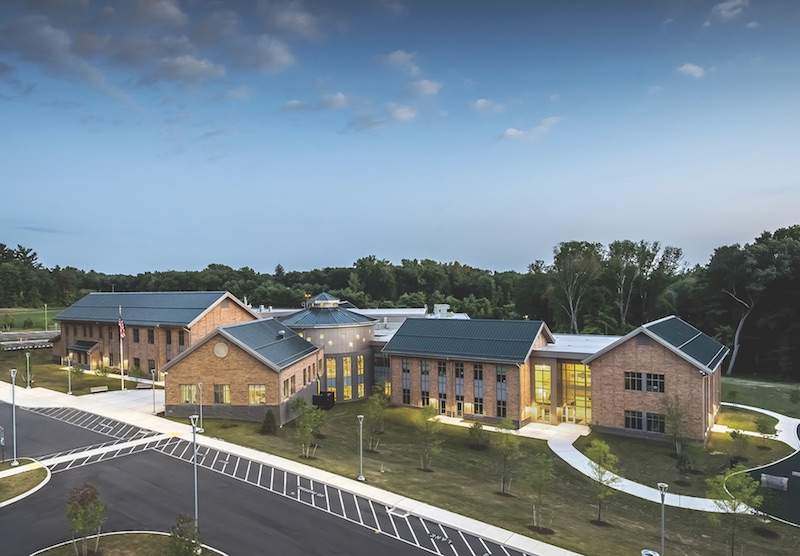 In designing the International Magnet School for Global Citizenship, South Windsor, Conn., design architect Perkins Eastman configured the 65,000-sf school in a "village" layout that would blend architecturally with smaller-scale existing buildings in the neighborhood. The circular, three-story media center is the hub of the four-structure complex. It is roofed with Petersen Aluminum's 16-inch Snap-Clad metal panels that were segmented to create the radius. The pitched roofs on the adjoining structures also use Snap-Clad panels. More than 22,000 sf of Snap-Clad .040 aluminum panels finished in Hartford Green and Dark Bronze were installed on the school building.
23. Duranar Sunstorm Coatings | PPG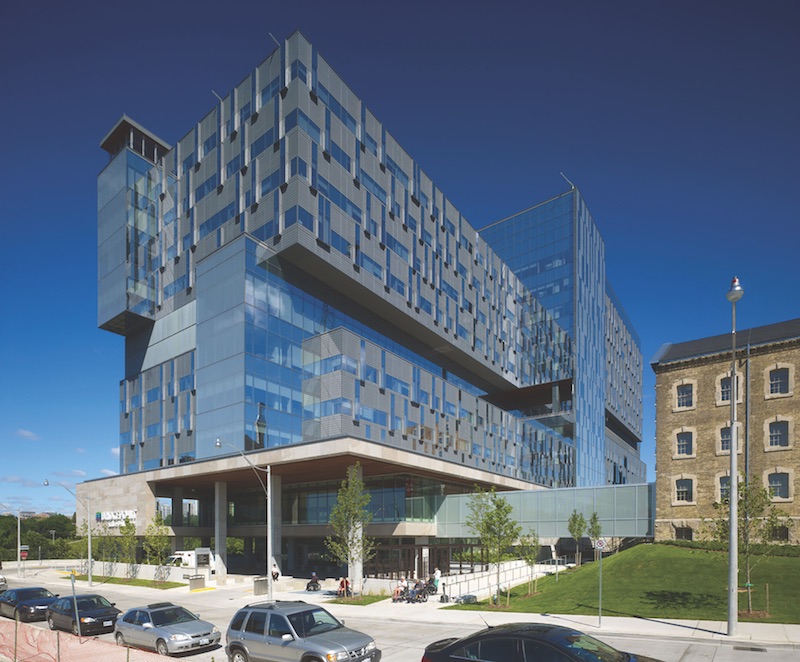 Bridgepoint Active Healthcare provides expansive views of the Toronto cityscape and Lake Ontario. The hospital selected PPG products to help make its floor-to-ceiling pop-out windows more striking: metal panels finished with Duranar Sunstorm aged-zinc coatings and shadowbox spandrels painted with Duracron china white coatings. Duranar Sunstorm coatings have mica pearlescent flakes to add richness and color to metal building components.
24. Enviro Klean Safrestorer | Prosoco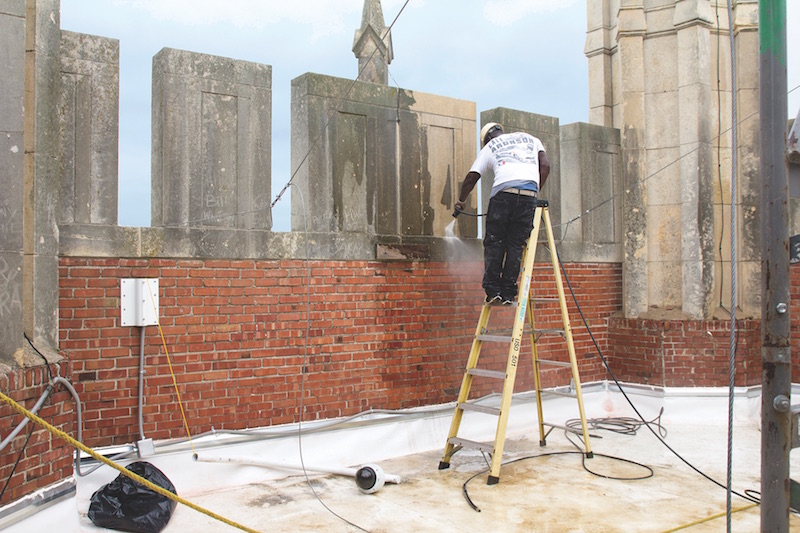 With its 165-foot bell tower containing a working 18-note Deagan Chime System, stained glass windows, and limestone and masonry exterior, Topeka (Kan.) High School looks more like a cathedral than a high school. But the exterior was severely stained in places, and the rear-facing façade was covered in smoke residue from a fire. To protect the metal-framed stained glass windows, the AEC team specified Prosoco's Enviro Klean SafRestorer. The stone and masonry cleaner is formulated to safely clean around architectural metals and other sensitive surfaces, while breaking the grip of atmospheric and carbon staining.
25. Tenara Fabric 4T40HF | Sefar Architecture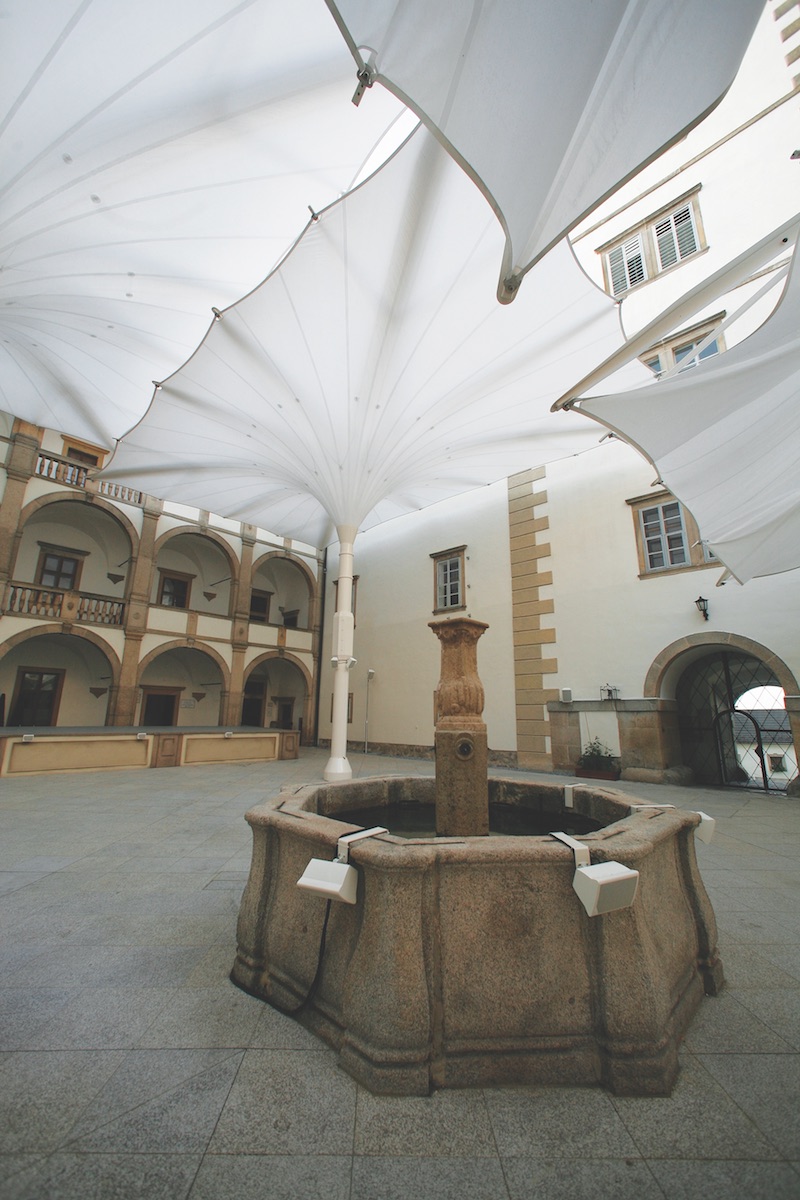 The Hapsburg Empire's Weitra Castle, on the Austria–Czech Republic border, was completed in 1606. It has recently been converted for dining, theater, and corporate events. Sefar Architecture's Tenara Fabric 4T40HF was used to form four 15x15-meter all-weather inverted umbrellas to accommodate outdoor events. The fabric is woven from ePTFE yarn and coated with ePTFE, which prevents cracking and resists blemishing and degradation.  
26. StoGuard RapidFill | Sto
This one-component air barrier and waterproofing material is used to seal sheathing joints, seams, cracks, and transitions in above-grade wall construction. Compatible with most building materials, including concrete, concrete masonry, brick, gypsum sheathing, wood, galvanized metal, and cement-based sheathings, the material dries in hours, permitting same-day installation of other air barrier components. Application can occur on damp surfaces, in cold weather, and in high-humidity conditions.
27. Trespa Meteon HPL Panels | Trespa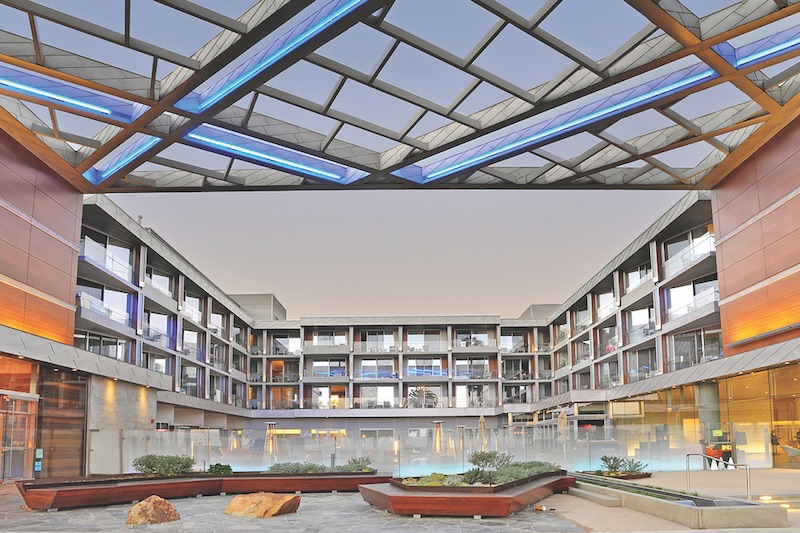 The Sarzam family commissioned Gensler to transform the tired exterior of its oceanfront Travelodge in Santa Monica, Calif., into a modern hotel. The designer specified Trespa Meteon decorative high-pressure compact laminate panels for the exterior of what is now the 164-room Shore Hotel. The HPL panels draw air through the cavity, which reduces heat and moisture from condensation. The rainscreen cuts solar heat gain and helps keep the building insulated.
28. Securock ExoAir 430 System | USG Corp. & Tremco Commercial Sealants and Waterproofing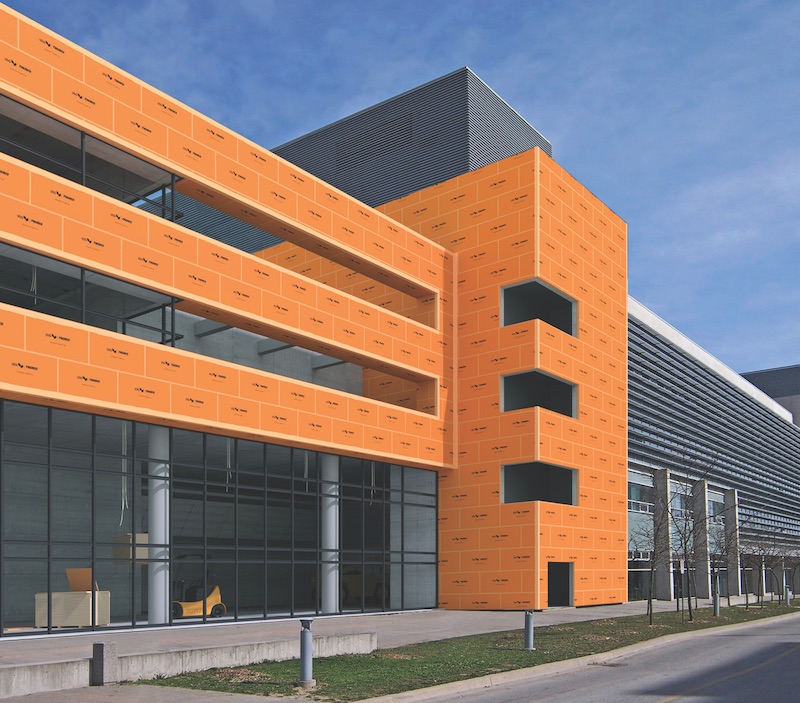 This exterior membrane system integrates USG's Securock Brand Glass-Mat Sheathing Panels and Tremco's ExoAir membrane. In a controlled environment, the air/water barrier coating is applied to a glass-mat-faced, moisture- and mold-resistant gypsum sheathing panel. This results in a uniform membrane with superior bond to the substrate to simplify the installation process. 
29. Architectural Woven Wire Mesh | W.S. Tyler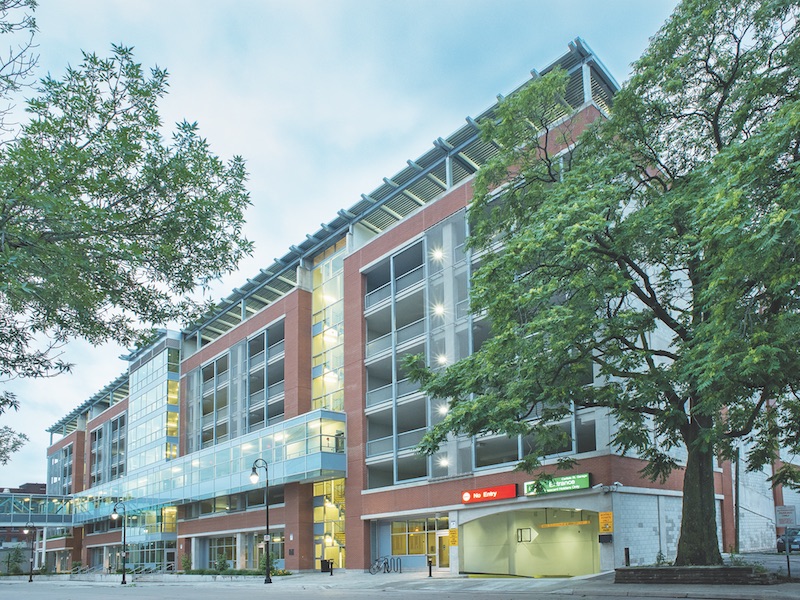 The Garden Park/Carlisle Street Garage, St. Catharines, Ont., uses Architectural Woven Wire Mesh to provide an aesthetic twist. The mesh becomes opaque when flooded with natural light or lit from outside. Lit from inside, the mesh becomes transparent, yielding a distinct glowing effect. The open area of the mesh provides a high degree of visibility, enhancing occupant safety.
30. Valflon Coating | Valspar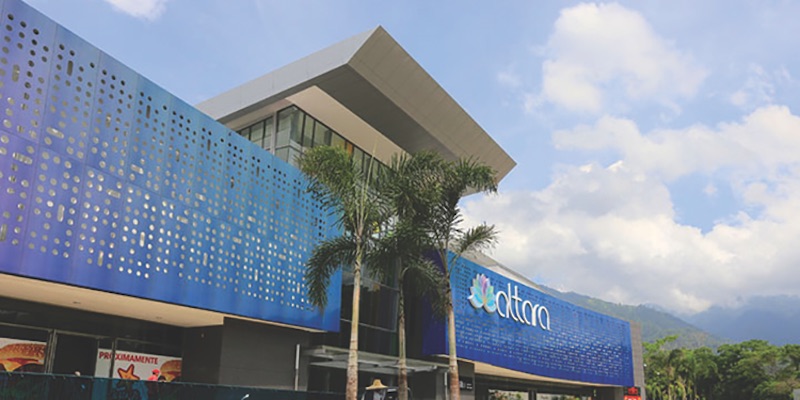 Searching for a solution to create an eye-popping façade for the Altara Center office project in San Pedro Sula, Honduras, architect Gerardo Lopez specified Alpolic aluminum composite panels coated with Valspar's vibrant Valflon fluropolymer resin-based coating. The result is a dramatic, color-shifting purple/blue exterior with built-in resistance to airborne chemicals and protection against weathering, chalking, and fading.
31. Formawall Graphix Series with Directional Reveals | CENTRIA (EDITOR'S PICK)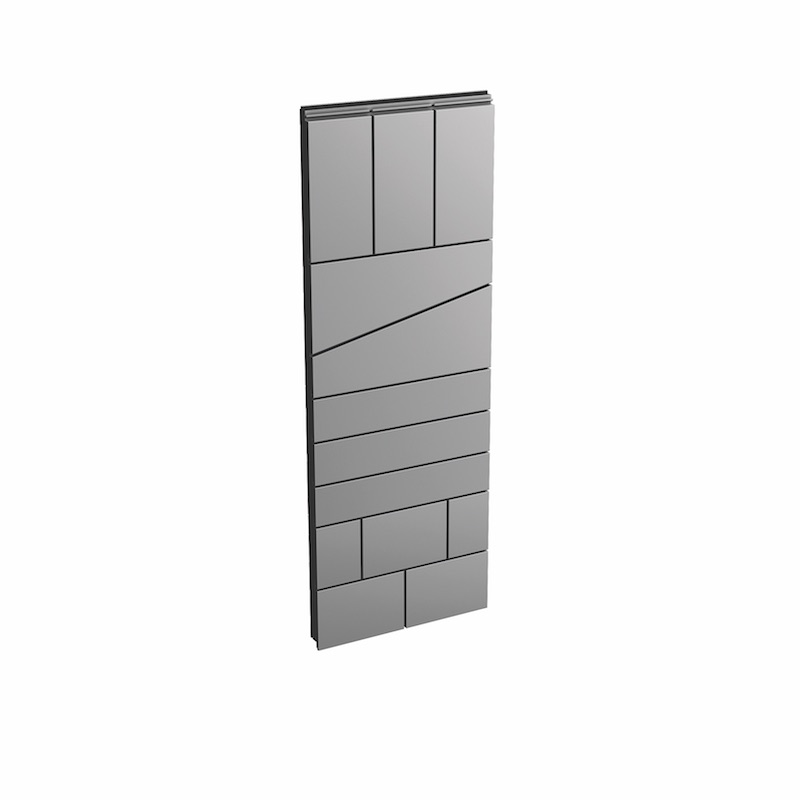 Architects can use this series of insulated metal wall panels, which combine horizontal, vertical, and diagonal reveals within a single panel, to form complex patterns and designs. The single-component wall system can achieve a complicated, custom façade without the hassle of complex installation. The panels feature a steel face and liner along with factory foamed-in-place insulation that fills the voids in the panel joinery and prevents a reduction in thermal values.
32. Clad-Gard SA-FR Waterproof Underlayment | Firestone Building Products (EDITOR'S PICK)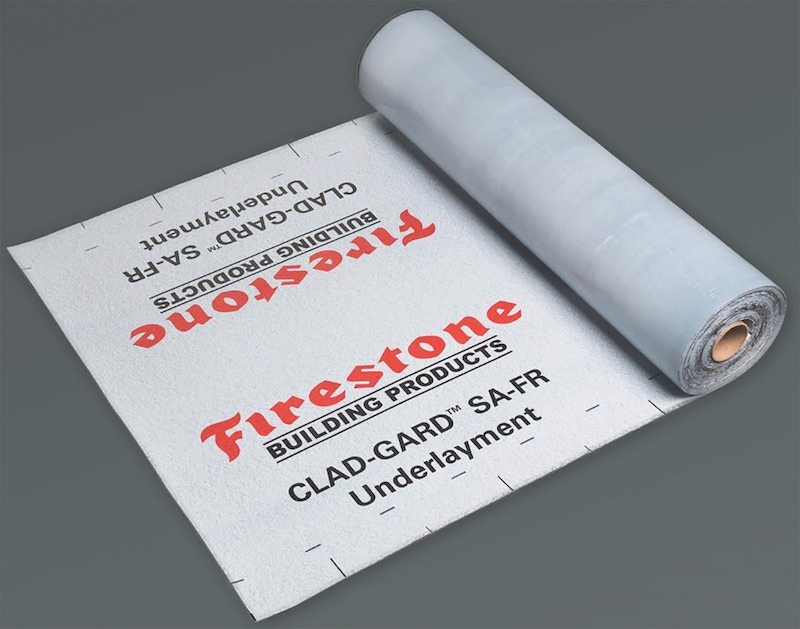 This self-adhered, UL Class A waterproof underlayment is designed for combustible deck applications in metal roofing assemblies. The underlayment requires just one layer to achieve a UL Class A standard, versus two layers with competitive products. Its skid-resistant surface makes it safe for installers. A 120-day exposure rating allows for installation long before the metal roofing products are on site.
33. LathNet Drainage Plane and Lath System | MORTAR NET SOLUTIONS (Editor's Pick)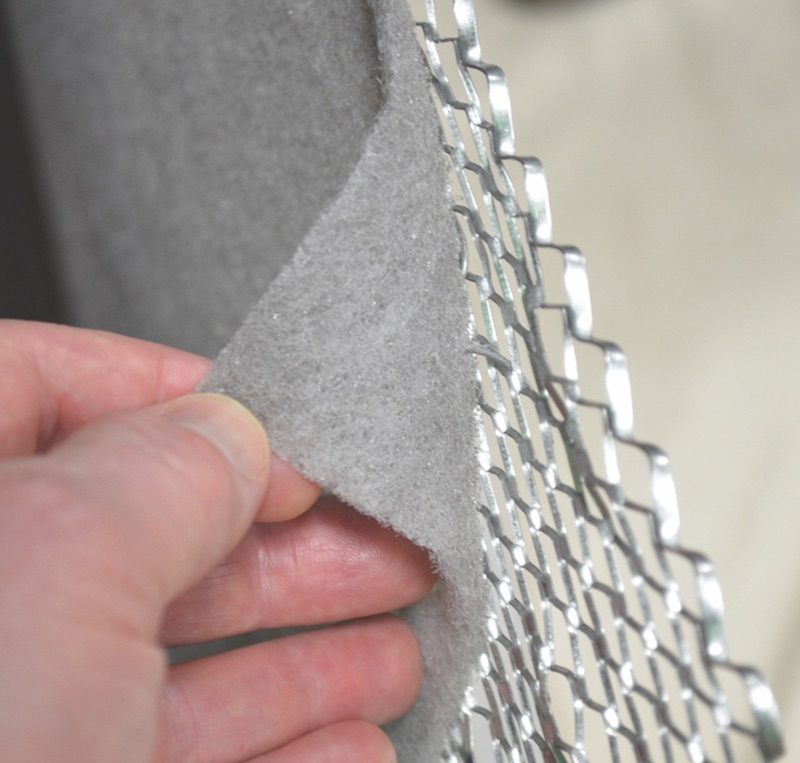 This patented system provides a continuous drainage plane between the lath and the weather-resistant barrier. By combining components in an engineered and tested system, LathNet provides faster installation and fewer wall penetrations compared to installing a drainage plane and lath separately. For use with stucco, thin brick, stone, and other adhered masonry veneers.
34. Fabrik Sunscreen FaÇade System | Shildan (Editor's Pick)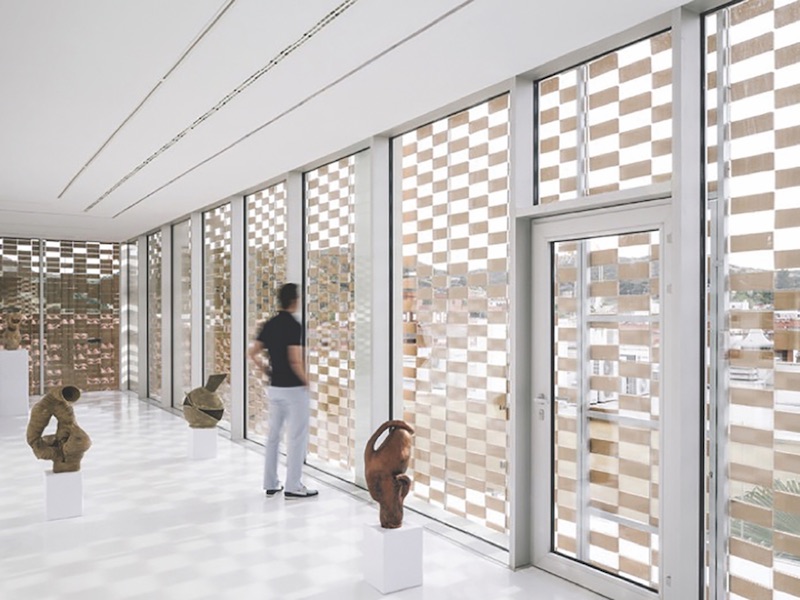 This sunscreen façade system helps Building Teams create decorative screen walls using terra cotta, glass, wood, and other materials, in a variety of shapes, colors, sizes, and levels of translucence. Fabrik uses stainless steel mesh woven with other materials to form unique screen walls.