It's not just kitchens that are seeing traditional styling take a backseat to more contemporary or transitional design choices. Bathrooms have seen a decline in traditional styling, as well.
In addition to contemporary styling choices, the 2017 Kitchen & Bath Trends survey also revealed whites, off/whites, and grays continue to dominate color preferences, but blues are an emerging option. Floating vanities are also growing in use as a means of storage, but conventional linen storage cabinets and wood vanities remain popular.
Below are the NKBA's top 10 overall bathroom trends it expects to see in 2017.
Contemporary and Transitional-styled bathrooms have overtaken Traditional style preferences. Shaker style is gaining on Traditional, while Mid-Century Modern is emerging. Asian Fusion is a niche design, but design professionals who recommend it plan to do more of it in bathrooms.
Whites, off/whites and gray are by far the most popular bathroom color schemes. Blue is emerging, with younger design professionals leaning more towards violets and purples. Stainless steel is niche and emerging.
Linen storage cabinets and wood vanities are the most commonly used bathroom storage solutions. Floating vanities and open shelving are popular and increasing in popularity. Toilet topper cabinets are declining in demand.
Ceramic tile flooring is most popular, but high-quality vinyl appears to be emerging.
Undermount bathroom sinks are most desirable, with requests for vessel sinks continuing to wane, as well as pedestal sinks. Trough sinks are emerging.
More than half of NKBA members surveyed said they eliminated a tub or whirlpool in a bathroom remodel over the course of the past year. Yet half also specified a freestanding tub during that same period, and 60 percent expect to specify more of them in 2017.While tub/shower surrounds are maintained and updated when they already exist in a home, they are not being added to new bathrooms or completely remodeled bathrooms.
White fixtures are trending up, while bone/bisque colored fixtures are trending down. Brushed brass and gold are emerging faucet finishes; designer faucet colors, while still quite niche, are emerging.
The most popular amenities for the bathroom are in the arena of safety and comfort: e.g., comfort heights, shower seats, lighting in showers and no-threshold showers. Emerging amenities are smart toilets, smart toilet seats, music in the shower, easy maintenance features, and radiant floor heating.
Water-saving toilets and faucets are becoming more mainstream.
Distributed video and audio and wiring pathways for future integration are still niche in the bathroom, but emerging.
The report and subsequent trends were generated with information from 562 responses to the 2017 Kitchen & Bath Design Trends survey that was sent out to National Kitchen and Bath Association (NKBA) members in August 2016.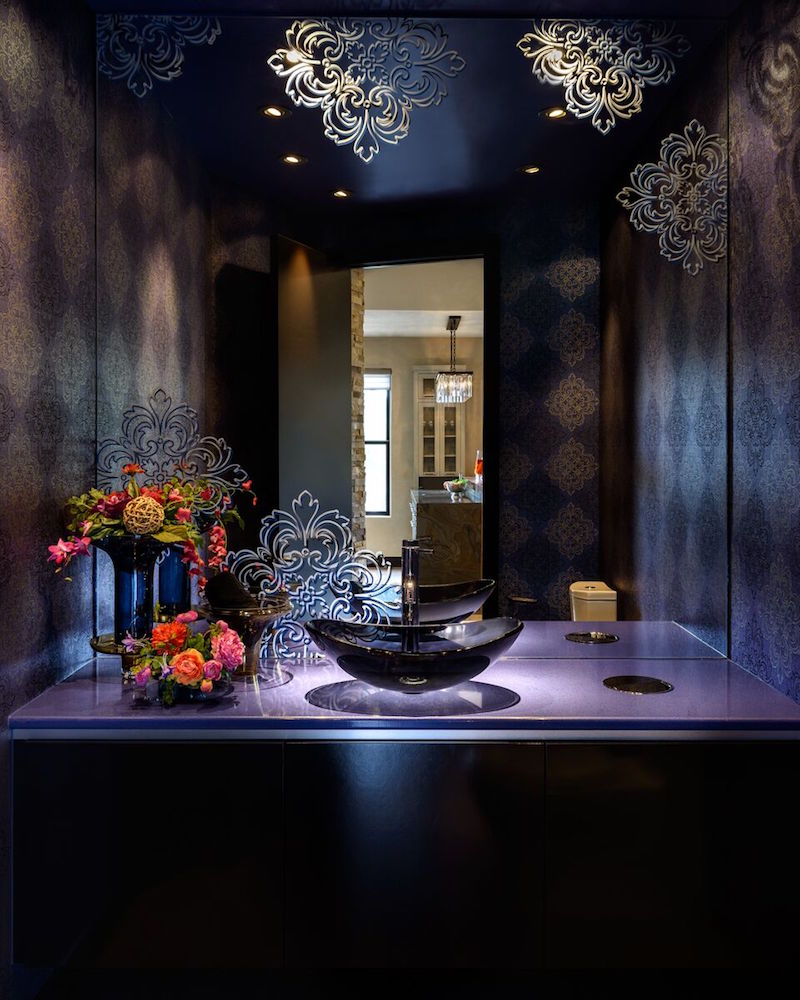 Designer: Jaque Bethke, Pure Design Environments. Photo: John Magnoski.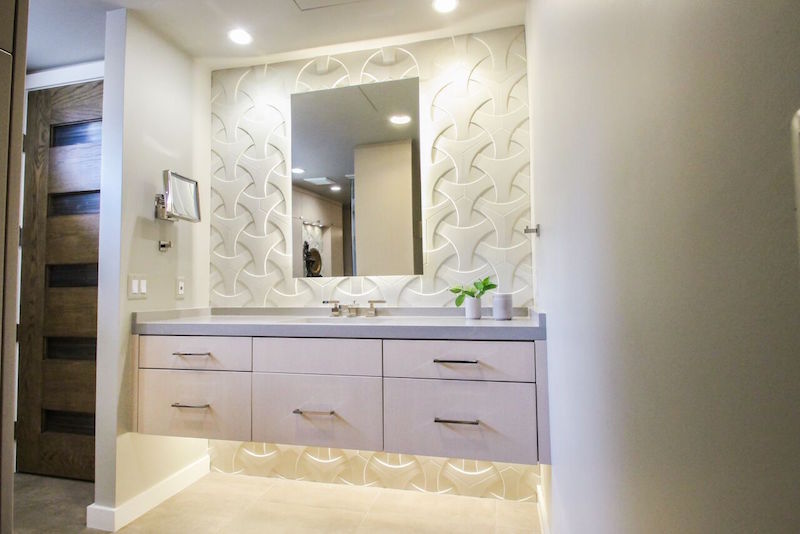 Designer: Andrea Lupo, Lup Interiors LLC. Photo: Amy Galea.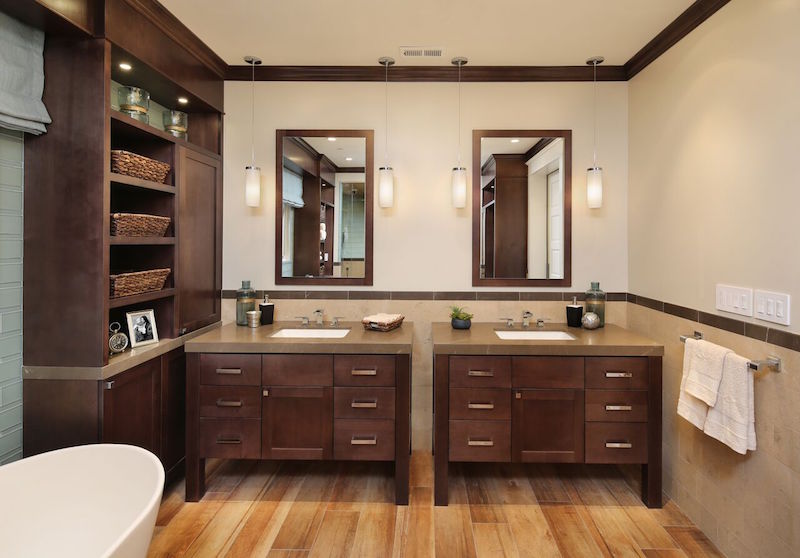 Designer: Leslie Lamarre, CKD, CID, TRG Architecture + Interior Design. Photo: Bernard Andre.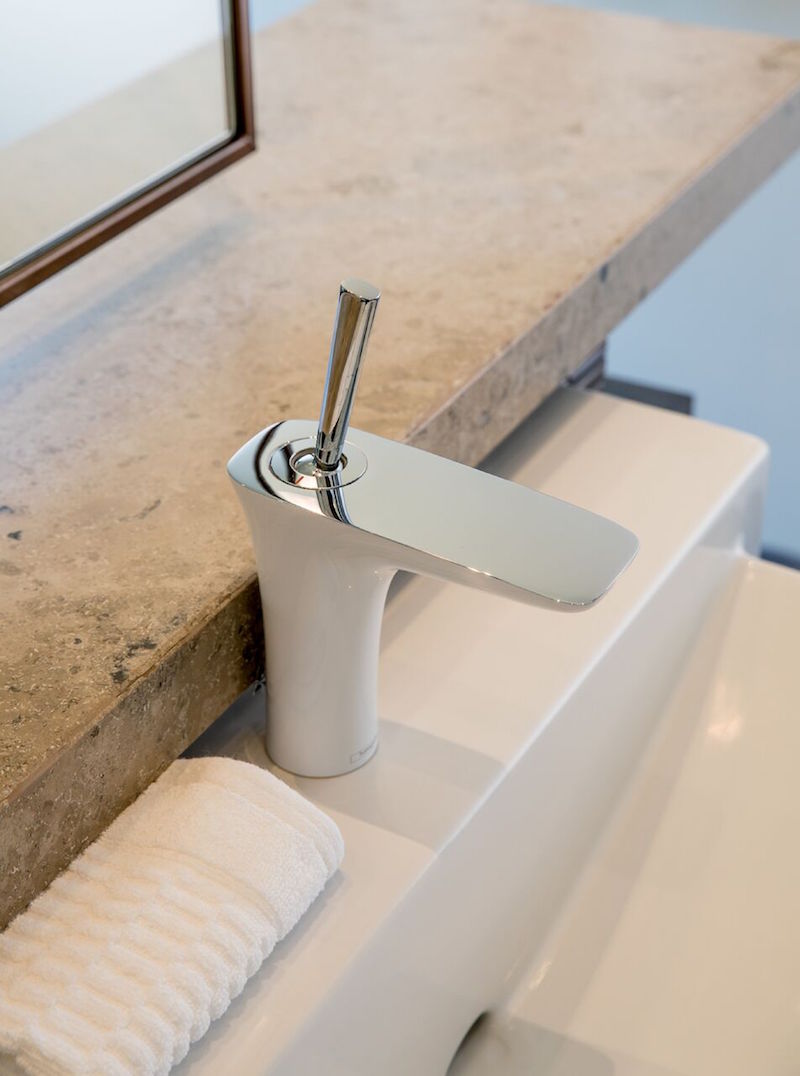 Designer: Lori Carroll, Lori Carroll & Associates. Photo: Jon Mancuso.