A new 25 million-sf mixed-use development is set to begin construction in Zhuhai China by the end of this month. The complex, known as "Hengqin Wanxiang World," is being designed by 10 Design after the firm won a competition for the project created by China Resources Land, ArchDaily reports.
The development will include plenty of retail destinations, all of which will all be centered around an "Experience Central Square." This central square will act as a venue for a myriad of cultural and performance programs. The square will become the central hub of the development and will unify the four surrounding neighborhoods, according to 10 Design.
In an effort to make the new development as pedestrian-friendly as possible, a central green belt was created in the design process that will link to different activated streets, waterfront walkways, and a convention center.
10 Design created a master plan where sustainability was a central focus. The design includes simple passive solar principles, maximization of the solid areas of the tower facades in order to reduce the reflectance and light pollution generated by the project, and the treatment of storm water run-off with bio swales and abundant garden spaces.
The development is expected to create around 50,000 new jobs and generate almost 1 million yuan in tax revenue each year.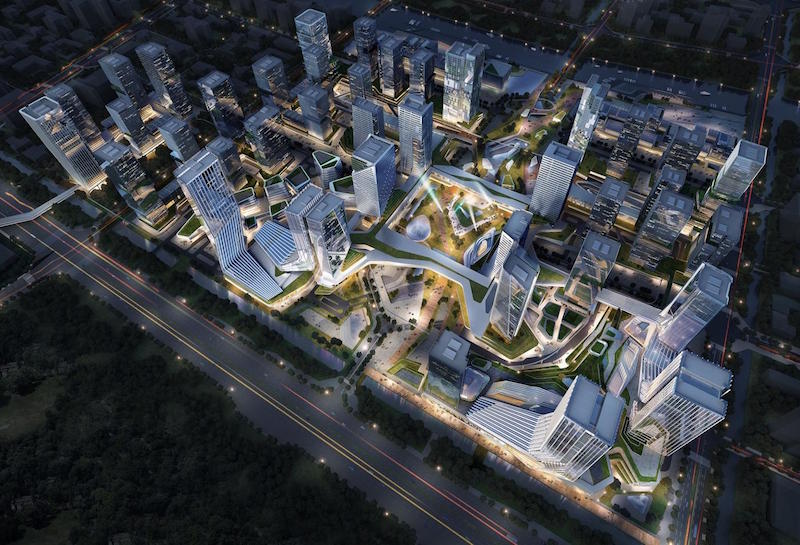 Rendering courtesy of 10 Design
Rendering courtesy of 10 Design