After more than two decades on the front lines of tracking and recognizing sustainable building practices, the U.S. Green Building Council's LEED green building and certification programs have become ubiquitous standards for nonresidential construction, both in the United States and internationally.
Its rating system certifies 1.85 million sf of space every day in more than 160 countries. And it is indisputable that LEED has had a significant impact on how buildings are created and maintained. USGBC is now beginning to track carbon so it can quantify more specifically how new buildings address the Paris Agreement on climate change mitigation.
There are also more than 10,000 projects in the United States participating in LEED's Existing Buildings (LEED EB) certification program, according to USGBC.
But the U.S. Energy Information Administration estimates there are nearly 6 million existing commercial buildings in the U.S. The vast majority hasn't been certified. To explain why, property owners and managers often say that LEED EB is too expensive or cumbersome. Consequently, a large portion of America's built environment still isn't benchmarking its operational performance.
To fill that void, BRE, a U.K.-based authority on sustainability and building innovation solutions, today officially joins forces with BuildingWise, a U.S-based LEED certification consultant, to introduce a new certification program with an unwieldy name—the Building Research Establishment Environment Assessment Methodology (BREEAM)—to the United States.
BREEAM USA's goal is to provide a simpler option for existing building owners, and at least get them started on the road toward certification. "We're trying to get as many buildings into the system as possible to provide data," explains Barry Giles, BuildingWise's founder and CEO. BREEAM USA also launches its website today.
Property owners might be excused for asking themselves "where have I heard this before?" BREEAM USA's arrival isn't first time a competing certification program has claimed to be a smoother version of LEED. When Jerry Yudelson, P.E., became president of the Green Building Initiative (GBI) in 2014, he touted that group's web-enabled Green Globes assessment and certification program as a "better, faster, [and] cheaper" alternative to LEED. GBI's "Guiding Principles Compliance" certification system for existing buildings claims to minimize the assessment process and provide point-by-point recommendations for bringing a building to full compliance. Under this program GBI has certified 435 buildings in the U.S., and expects another 50 to earn certification within the next year, according to its Executive Director Vicki Worden.
"We welcome the arrival of BREEAM and look forward to working cooperatively with BRE and BuildingWise in encouraging adoption of best practices in existing buildings," Worden says.
During an interview with BD+C, Wise, who is BREEAM USA's CEO, and Niall Trafford, BRE's COO and president of BREEAM USA, explained why they believe commercial building owners and managers might be more inclined toward their certification regimen.
First, some background: BREEAM has been around for 25 years and, according to Trafford, is the market leader in the U.K. and Europe, having done 541,200 certifications and registered more than 2.2 million buildings for assessment since 1990. Over the past several years BRE has been itching to expand BREEAM into other countries, and it finally cracked China (after four years of prospecting) in April. Trafford says that the most important element of its move into the U.S. was "finding the right partner."
BuildingWise, based in San Francisco and founded in 2007, is the largest third-party LEED EB certifier in California. Its website states that it has certified more than 40 million sf of space and over 120 buildings. Giles, a LEED Fellow and BREEAM Fellow, in 2000 served on the core committee for LEED EB, and helped USGBC expand that program.
Giles contends that LEED EB's performance targets—that include an Energy Star rating of 75 or higher, and meeting ASHRAE's 62.1 standard for air quality and its 90.1 standard for energy consumption—are simply bridges too far for many existing buildings to cross without extensive and time-consuming renovation or rebuilding.
"We don't have these kinds of prerequisites," says Giles. Instead, BREEAM USA will establish a building's performance achievements "and then take them on a pathway to improvement."
Building owners also have voiced disapproval about the complexity of LEED EB's required paperwork, and the cost of its certification process, which can run to tens of thousands of dollars.
Giles and Trafford dismiss the suggestion that BREEAM USA is a watered-down, business-friendly version of LEED EB. Instead, they emphasize BREEAM USA's "points of entry" as being "more open to everyone."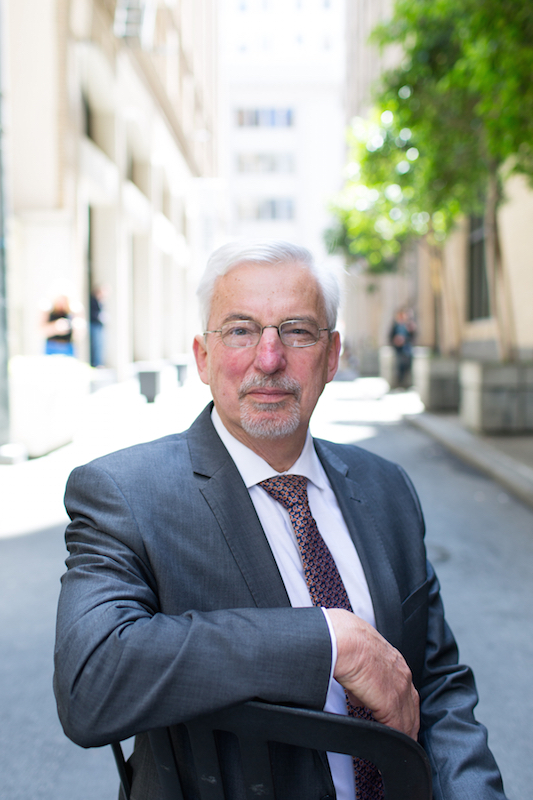 Barry Giles, CEO of BuildingWise, says BREEAM USA is designed to make it easier for existing buildings to start on a path of sustainable operations and performance. Image: BREEAM USA
The BREEAM-in-Use program, which is currently being applied in 25 countries, begins when an owner brings an existing building into the system by answering a series of questions about the building's assets, operations, and occupants. Each category is subdivided into a range of issues (such as how much energy tenants consume), which promotes the use of new benchmarks, aims, and targets. The building is given an unverified score, and the owner can then choose to make improvements and retain an independent assessor to verify the owner's claims.
Getting into the system and gaining access to the online questionnaire would cost the owner $1,000. Giles notes that BREEAM USA has no control over what an assessor charges, but he estimates those costs could range from $5,000 to $35,000, depending on the size of the building or project.
Once a building is fully assessed, and depending on the number of credits earned, a final performance rating is achieved. In contrast to LEED's metallic designations (gold, silver, etc.), BREEAM's run from "acceptable" to "outstanding."
Giles says that BREEAM USA hopes to have at least 1,000 independent assessors in the U.S. market within the next couple of years. He says the organization would target coastal cities first, and would be running training classes and workshops across the country.  "We will be marketing ourselves to current LEED assessors," says Giles. It will also be working with international clients such as Cushman & Wakefield about certifying their existing buildings.
Ultimately the goal is to build up a database with enough critical mass so that BREEAM USA can benchmark buildings at different stages of their life cycles. (Trafford says BRE already has some data on U.S. buildings.)
BREEAM USA asserts that its certification prepares commercial properties for increased resiliency to the future effects of climate change and evolving legal requirements, which in turn would make the property more marketable.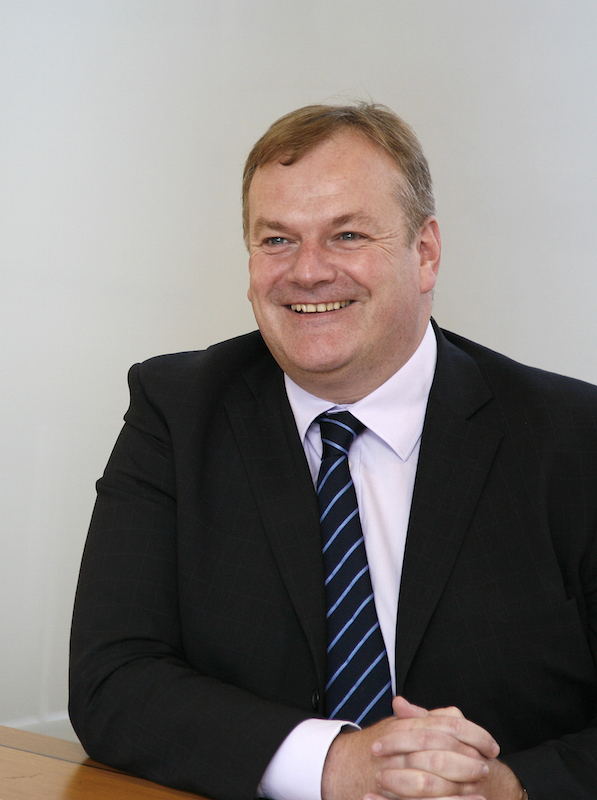 BRE's CEO Niall Trafford says that the most important element of bringing the BREEAM-in-Use certification program to America was finding the right partner. Image: BREEAM USA