Universities are doing whatever they can to try and attract as many applicants as possible, from new residence halls to dining halls, it's all about creating memorable experiences for students.
Rutgers University - Camden's most recent attempt at separating itself from competitors is a new branded Welcome Center. Designed by JZA+D, a "winding hallway of discovery" greets admissions candidates and leads to a bespoke reception desk and custom flooring designs.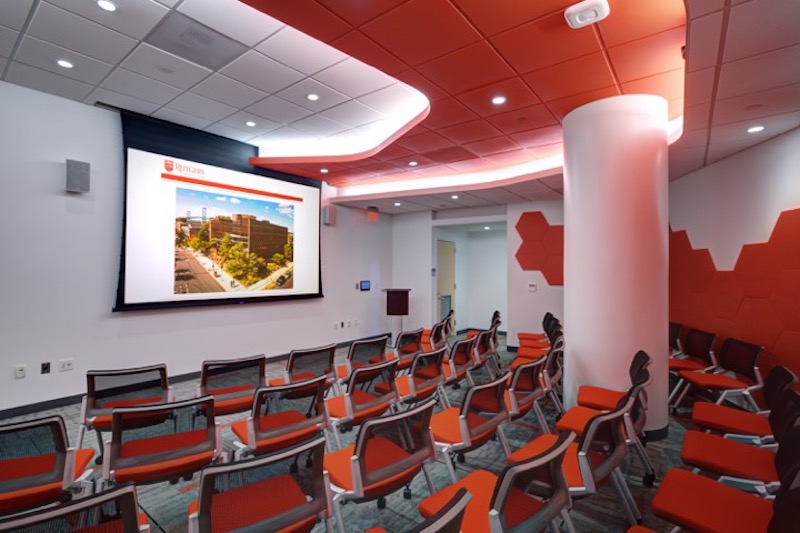 Courtesy Rutgers University.
The welcome desk, circular overhead lighting fixtures, and accent walls are adorned with custom 3D text. Behind the desk, Rutgers archival pieces and university artifacts rest on illuminated bases and a graphic mural offers a glimpse of academic life imagery.
See Also: Academic honors: The importance of residence halls
Beyond the main waiting area is a hallway with moveable benches and chairs that leads to newly finished meeting rooms and a large presentation space for applicant information sessions. "The new spaces are also very adaptable and flexible," says Joshua Zinder, Founder and Principal, JZA+D. "For example, the mural wall uses magnetic graphics, so the admissions team can add new images from time to time. Also, the built-in benches along the wall double as storage."
The completed Welcome Center is now open.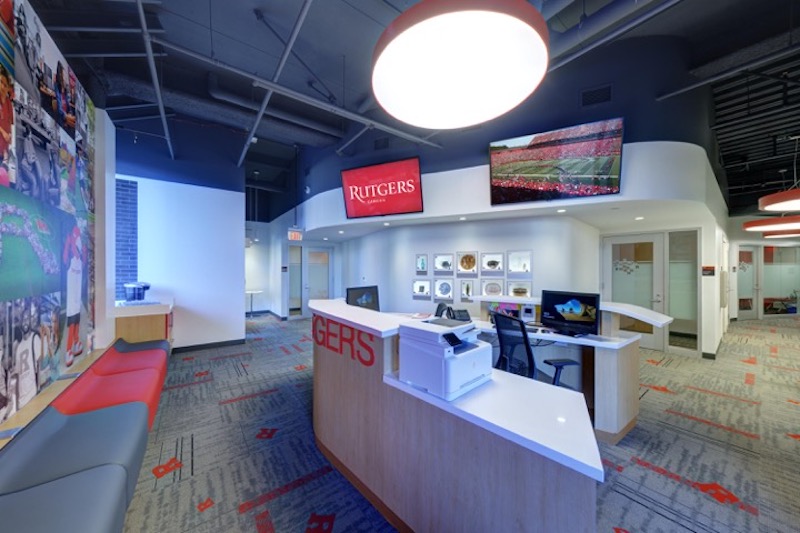 Courtesy Rutgers University.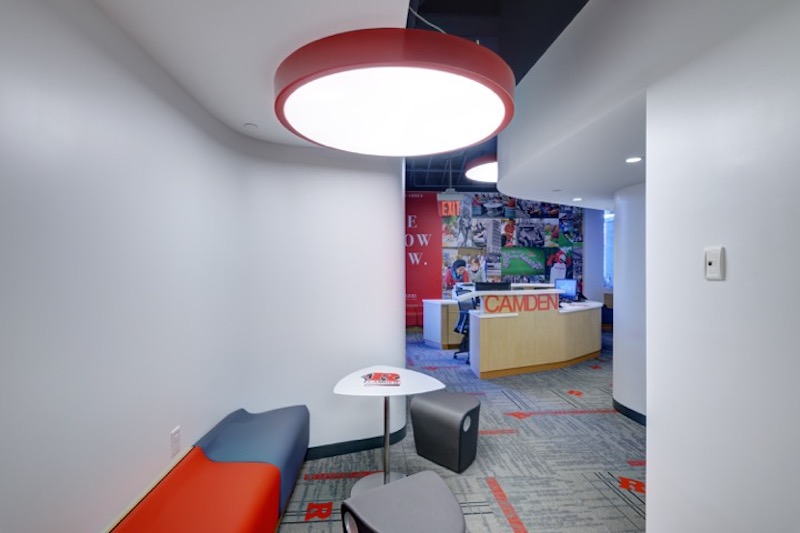 Courtesy Rutgers University.