After winning an architectural competition that was launched last year, Zaha Hadid Architects will build the Urban Heritage Administration Centre in Diriyah, Saudi Arabia.
The project, which is inspired by the Wadhi Hanifah valley's oasis, will have its facilities arranged around an atrium with water at its core and also features four "scooped" green oases. The outer skin of the double façade appears to be solid but is actually perforated, allowing for natural light while protecting the building's interior from the desert heat. The double façade is meant as a reinterpretation of the area's traditional rammed-earth structures, which provide thick walls and small exterior openings.
The Centre will cover 94,507 sf in total and will serve as the permanent headquarters for the Heritage Museum. The project will include an exhibition gallery, library, lecture hall, educational spaces for all ages, and a scientific institution for field research and documentation of nearby archaeological sites.
The design of the building is attempting to achieve an appropriate balance between tradition and innovation while also becoming a part of the nation's evolving cultural heritage. The Urban Heritage Administration Centre is an integral piece in preserving Diriyah's historic UNESCO world heritage listed site.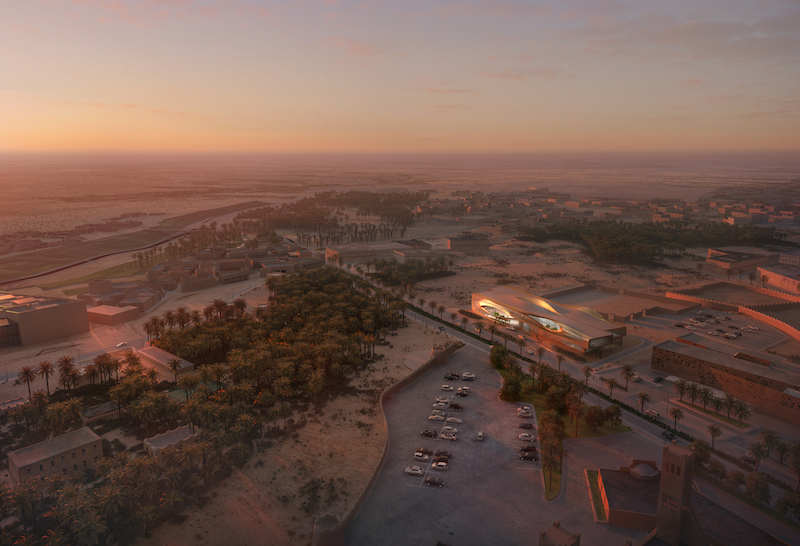 Rendering courtesy of Methanoia via ZHA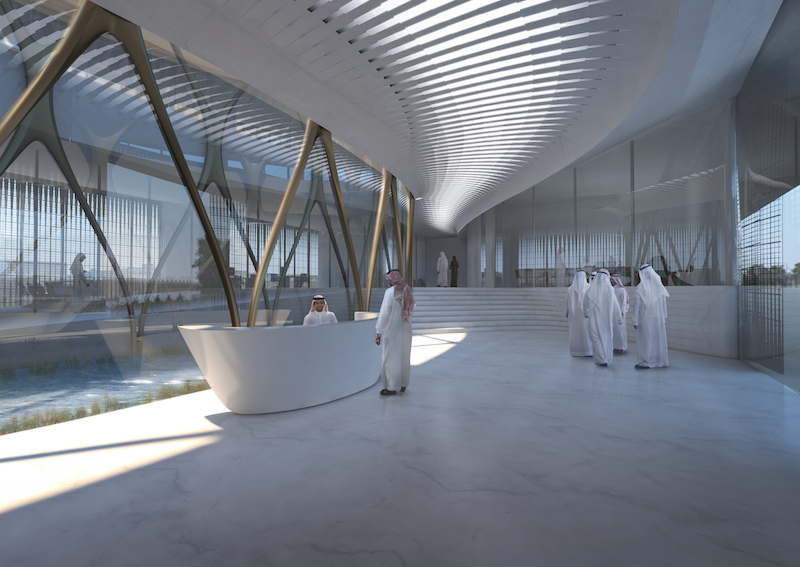 Rendering courtesy of Methanoia via ZHA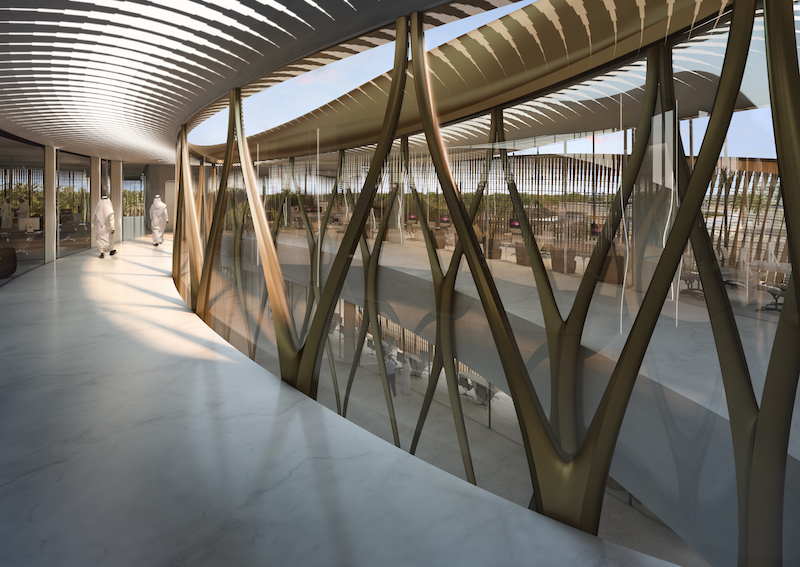 Rendering courtesy of Methanoia via ZHA