Noma, a restaurant that has been named the best in the world four times by World's 50 Best Restaurants, has moved from the 16th century harborside warehouse it has called home for the past 14 years. Its new abode was built on the site of a protected ex-military warehouse once used to store mines for the Royal Dutch Navy.
Designed by Bjarke Ingels Group (BIG) as an intimate garden village, the new location dissolves the restaurant's individual functions into a collection of separate but connected buildings. There are 11 spaces in total, each one tailored to its specific needs, and densely clustered around the kitchen.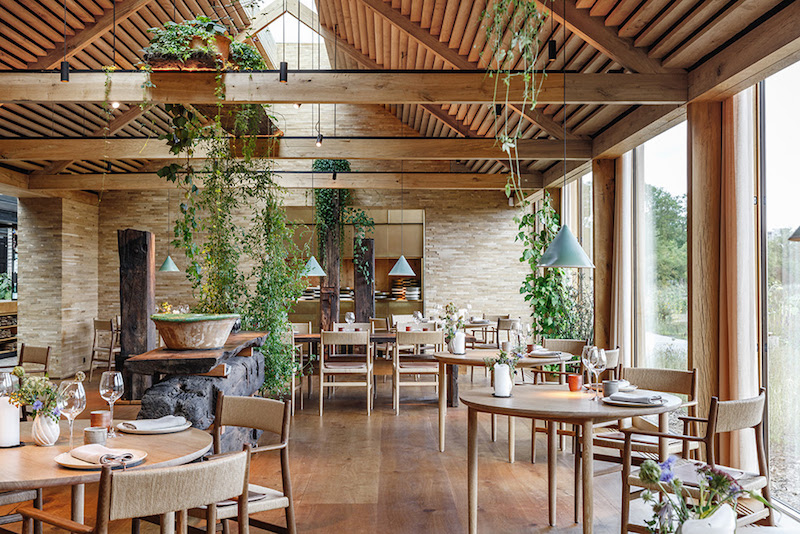 Dining room. Photo: Rasmus Hjortshoj.
The kitchen is designed as a panopticon, which allows the chefs to oversee the entire kitchen, the dining room, and the private dining room. The kitchen and guest spaces are made of stacked timber planks meant to look like neatly stacked wood at a timber yard.
See Also: WeWork names BIG's Ingels as its Chief Architect
Outside, three free-standing glass houses provide the restaurant's garden, bakery, and test kitchen. The garden is visible to guests via a set of sliding windows. A large skylight helps bring in natural light to the kitchen and various dining spaces. Also included in the new restaurant are a barbeque and a lounge. Guests can explore each space and move between buildings via glass-encased connecting spaces.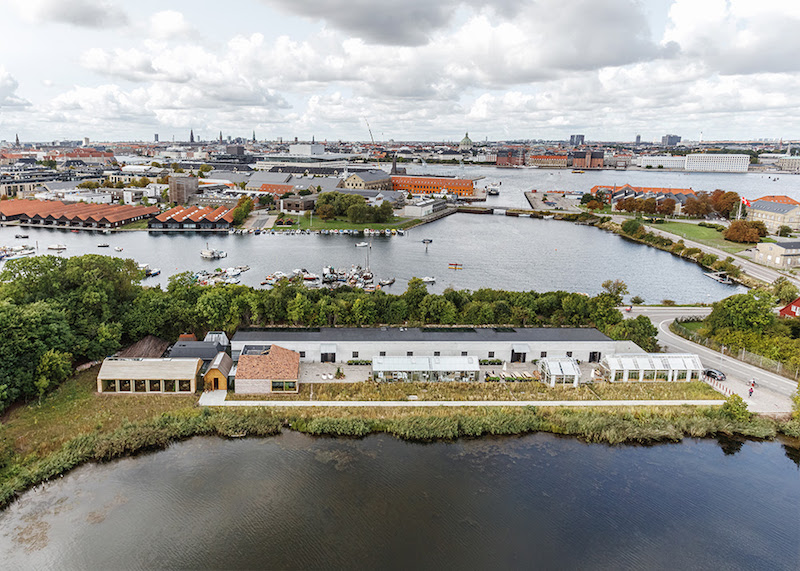 Photo: Rasmus Hjortshoj.
BIG preserved the existing warehouses shell and used it for all the back-of-house functions such as the prep kitchen, fermentation labs, fish tanks, ant farms, terrarium, and break-out areas for staff.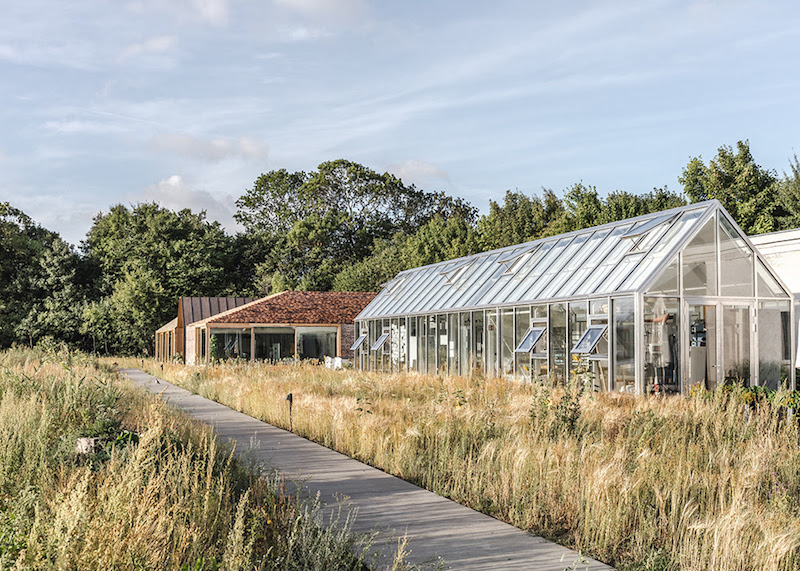 Photo: Rasmus Hjortshoj.
"The new noma dissolves the traditional idea of a restaurant into its constituent parts and reassembles them in a way that puts the chefs at the heart of it all," says Bjarke Ingels, Founding Partner, BIG.
The restaurant provides just under 14,000 sf of space across its 11 buildings.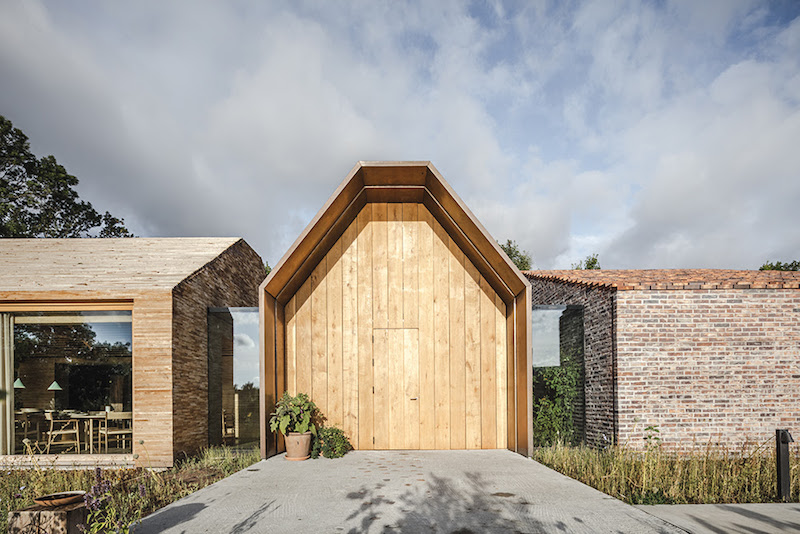 Entrance. Photo: Rasmus Hjortshoj.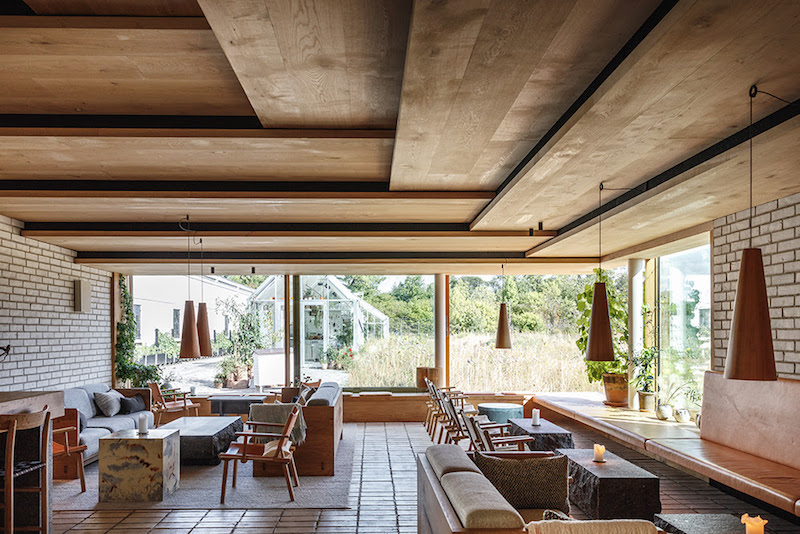 Lounge area. Photo: Rasmus Hjortshoj.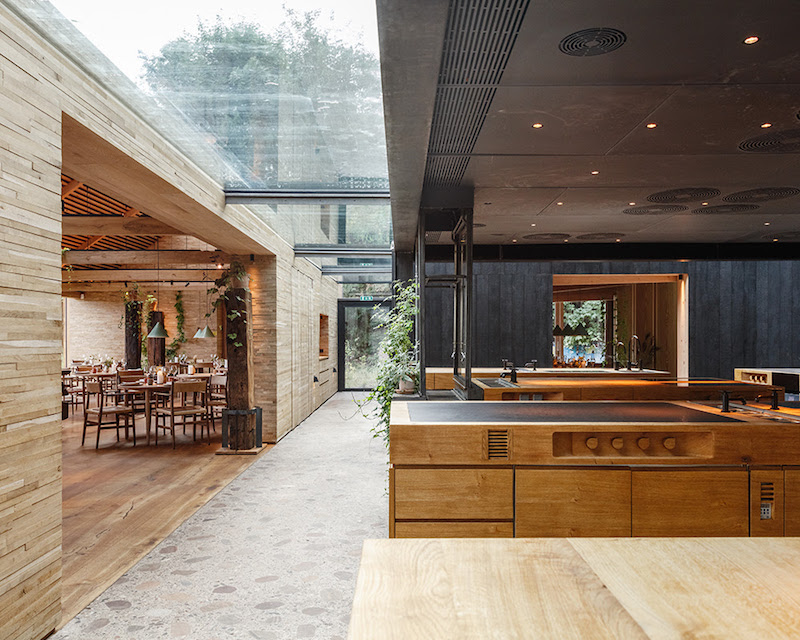 Dining room and kitchen. Photo: Rasmus Hjortshoj.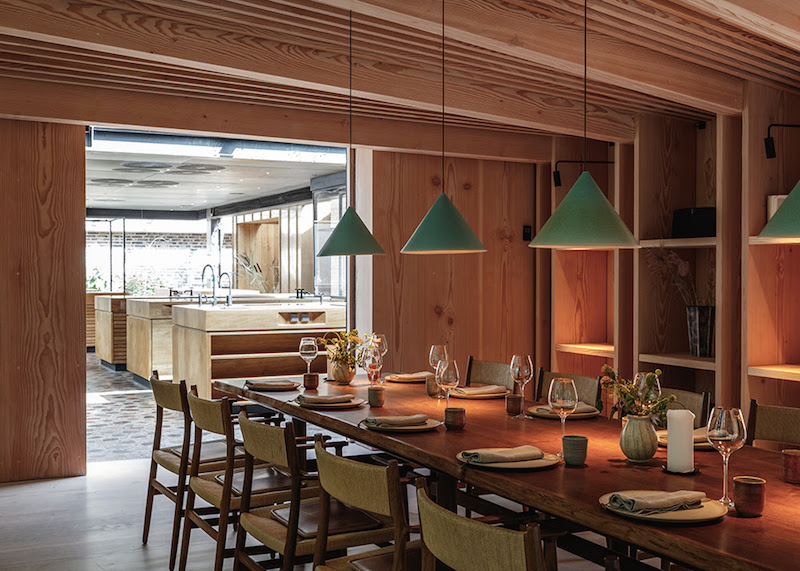 Private dining room. Photo: Rasmus Hjortshoj.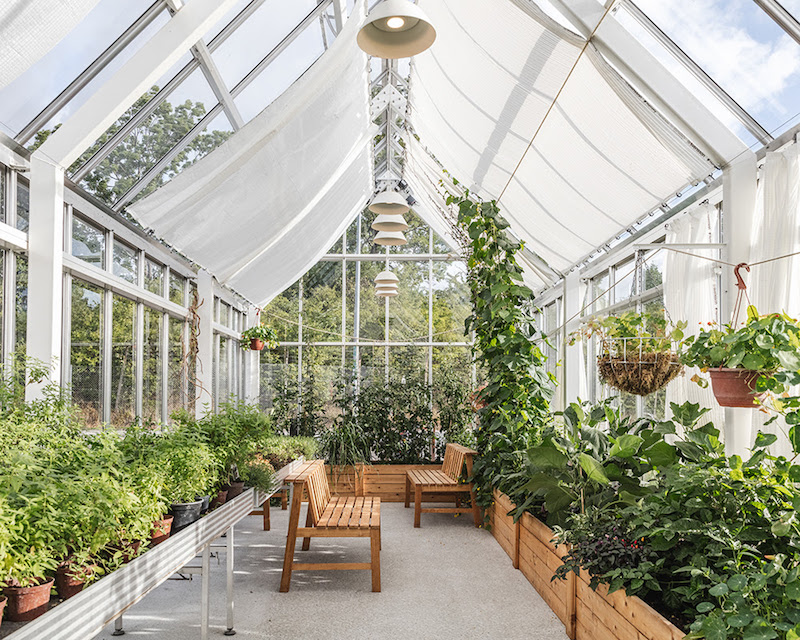 Greenhouse. Photo: Rasmus Hjortshoj.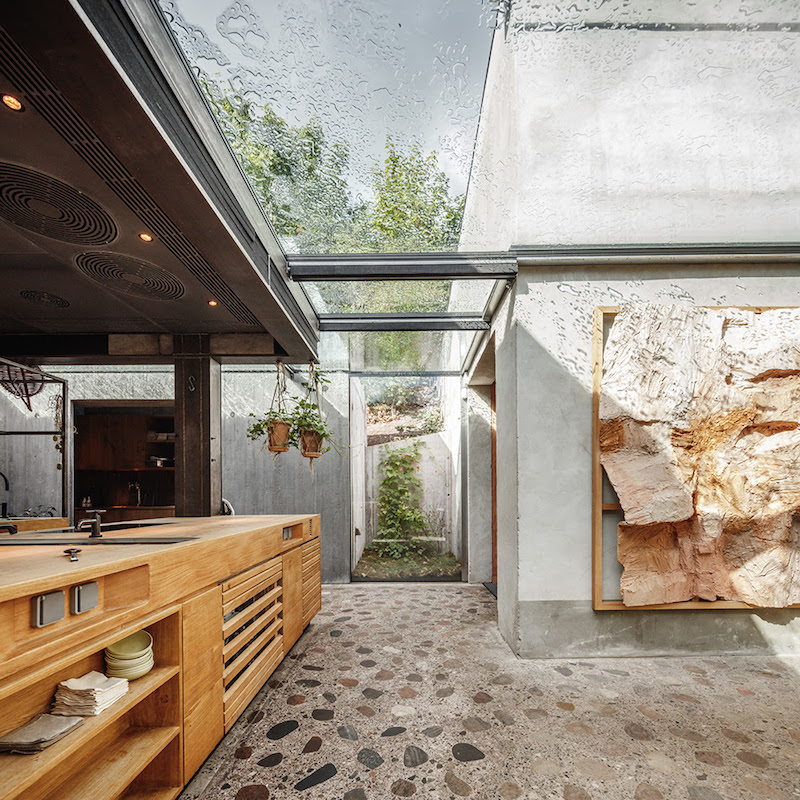 Kitchen. Photo: Rasmus Hjortshoj.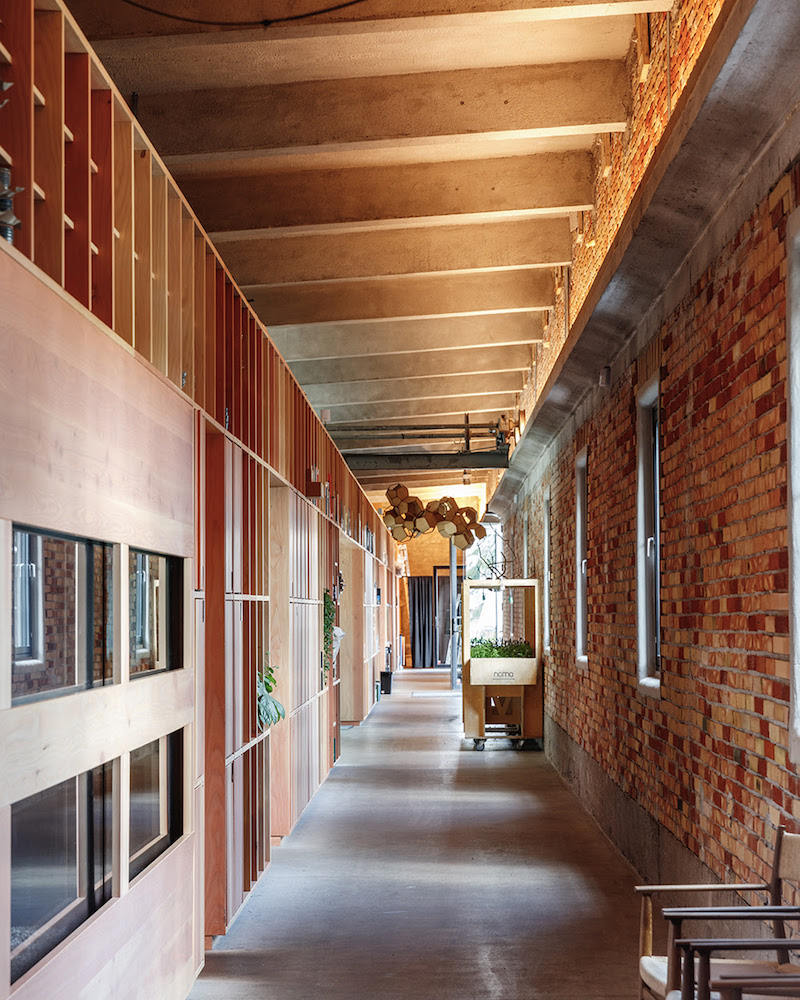 Display hallway. Photo: Rasmus Hjortshoj.