The idea behind Bjarke Ingels Group's 79&Park in Stockholm was to create an inhabitable landscape of cascading residences that combines the touches of a suburban home with urban living. The resulting structure, referred to as a "wooden hillside," provides 169 residential units, almost all with unique layouts, across approximately 270,000 sf.
79&Park's tallest corner is 35-meters-tall to maximize the amount of natural daylight that reaches the interior garden space and units while the shortest corner is just seven-meters-tall. From a distance, these varying heights give the building the look of a manmade hillside extending toward the Gärdet national park. The building is made up of a series of 3.6 meter by 3.6 meter modules that are organized around the central open green courtyard. The courtyard includes a series plateaus that vary in size to create activity pockets and spaces for amenities, such as a dog daycare, a preschool, and bicycle racks.
Photo: Laurian Ghinitoiu.
See Also: Bjarke Ingels Group creates 66 homes for low-income citizens in Copenhagen
The units feature white oak floors, ceramic granite in the bathrooms, natural stone in the kitchens, and large windows that create a smooth transition between the indoors and the outdoors. Every unit in the building has access to private and shared roof terraces planted with a variety of trees, bushes, and flowers. 79&Park's ground floor features commercial space open to the public.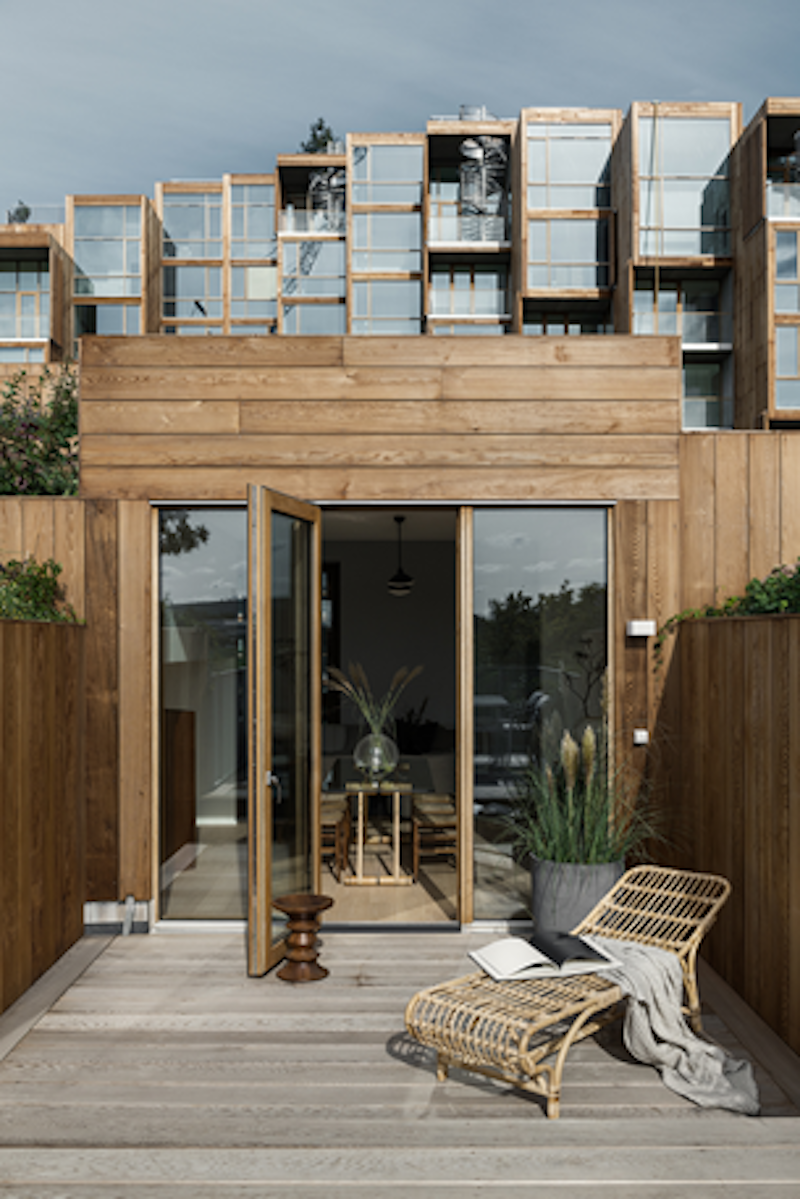 Photo: Laurian Ghinitoiu.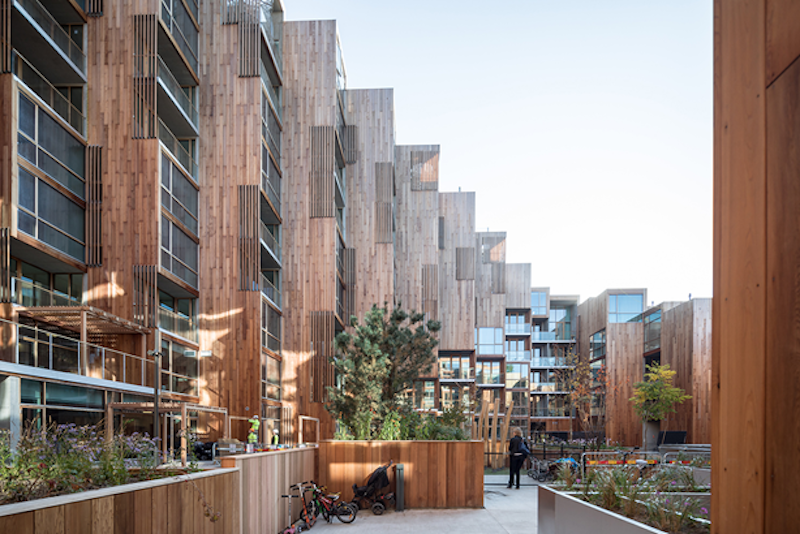 Photo: Laurian Ghinitoiu.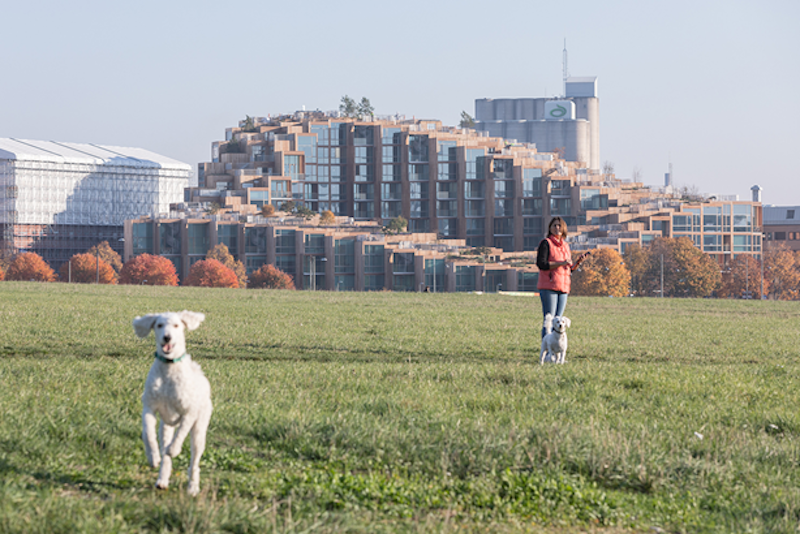 Photo: Laurian Ghinitoiu.