Built on the shores of Lake Michigan in Evanston, Ill., the Ryan Fieldhouse opened to Northwestern University students in April. Now, the Walter Athletics Center, which is connected to the Ryan Fieldhouse and was also designed by Perkins+Will, has opened as well.
The four-story Walter Athletics Center houses academic and professional development support services for more than 500 student athletes, a nutrition center and dining facility, two sports performance centers, a sports medicine and athletic training hub, sport-specific locker rooms for eight varsity teams, and office space for coaches and administrators. Additionally, the building includes a three-story LED screen with images of Northwestern's 19 athletic programs, interactive touchscreens throughout, and wall panels with black and white images of athletes in action.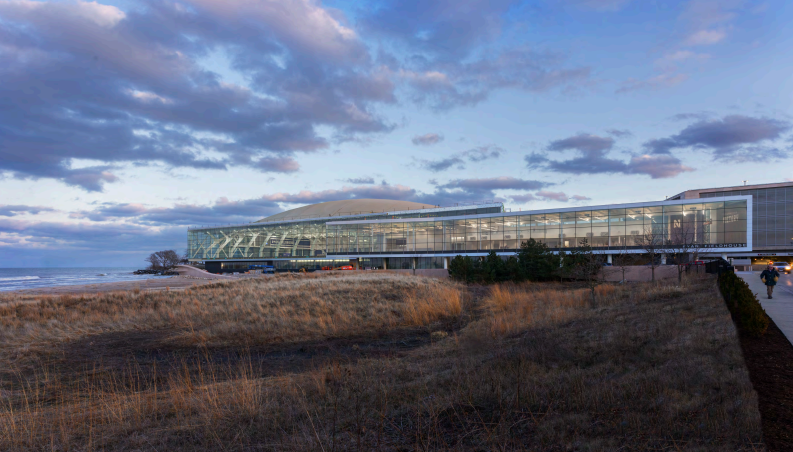 Exterior from North. James Steinkamp/James Steinkamp Photography.
A covered terrace wraps around the eastern and southern facades of the new facility to visually connect the building to the Chicago Skyline. The south and east sides of the Center overlook the outdoor football practice field and the soccer, lacrosse, and field hockey stadium.
See Also: New living/learning facility at the University of Illinois at Chicago breaks ground
A major goal of the new facility was to integrate student athletes more completely into campus life. The Center brings remote training facilities to the main campus, all near residence halls and classroom buildings. Separate, secure entrances were designed to accommodate different users such as football and Olympic sports athletes, visitors for events, staff, faculty, administration, and coaches.
Perkins+Will designed the space in collaboration with HOK. Also on the Build team was SmithGroup (civil engineer and landscape architect), WSP USA (structural engineer), and AEI Affiliated Engineers (mechanical engineer).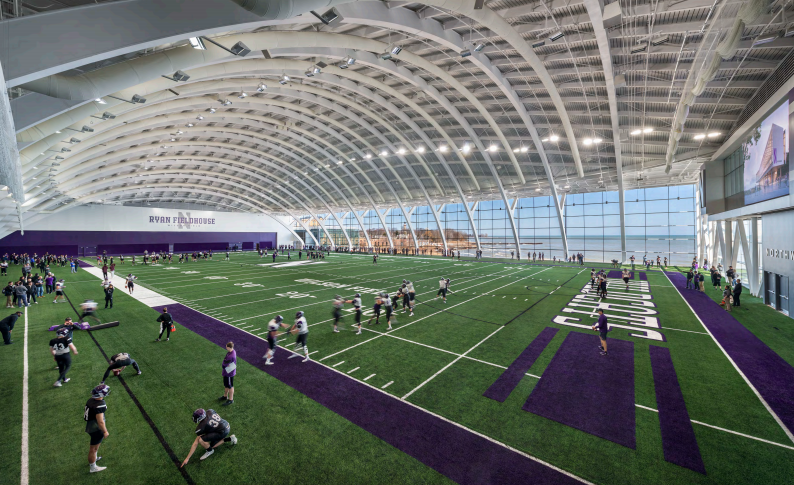 Ryan Fieldhouse from Southeast corner. James Steinkamp/James Steinkamp Photography.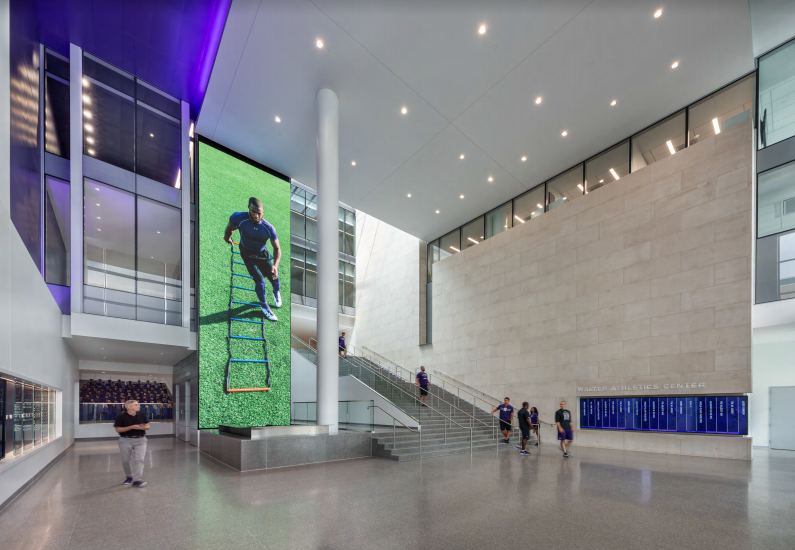 South lobby of Walter Athletics Center. James Steinkamp/James Steinkamp Photography.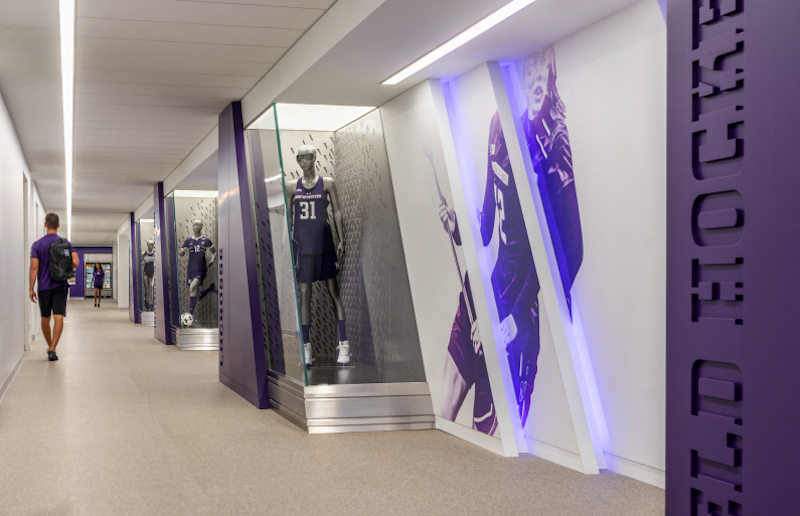 Olympic Sports Corridor. James Steinkamp/James Steinkamp Photography.