Office Building Design
No longer marked by gray, uniform rows of cubicles, offices have become more personalized and employee-centric than ever, giving people a more comfortable place to spend their working hours. New approaches to office customization and the way employees interact are breathing new life into the workplace.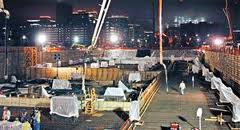 Construction Market Forecast: The general economy is seeing mixed signs.